Hi guys!
I'm back with another wonderful sourdough discard recipe.
I know I said before that waffles and banana bread are some of my favorite ways to use up extra starter, but I may have found a new fave.
THESE CRACKERS!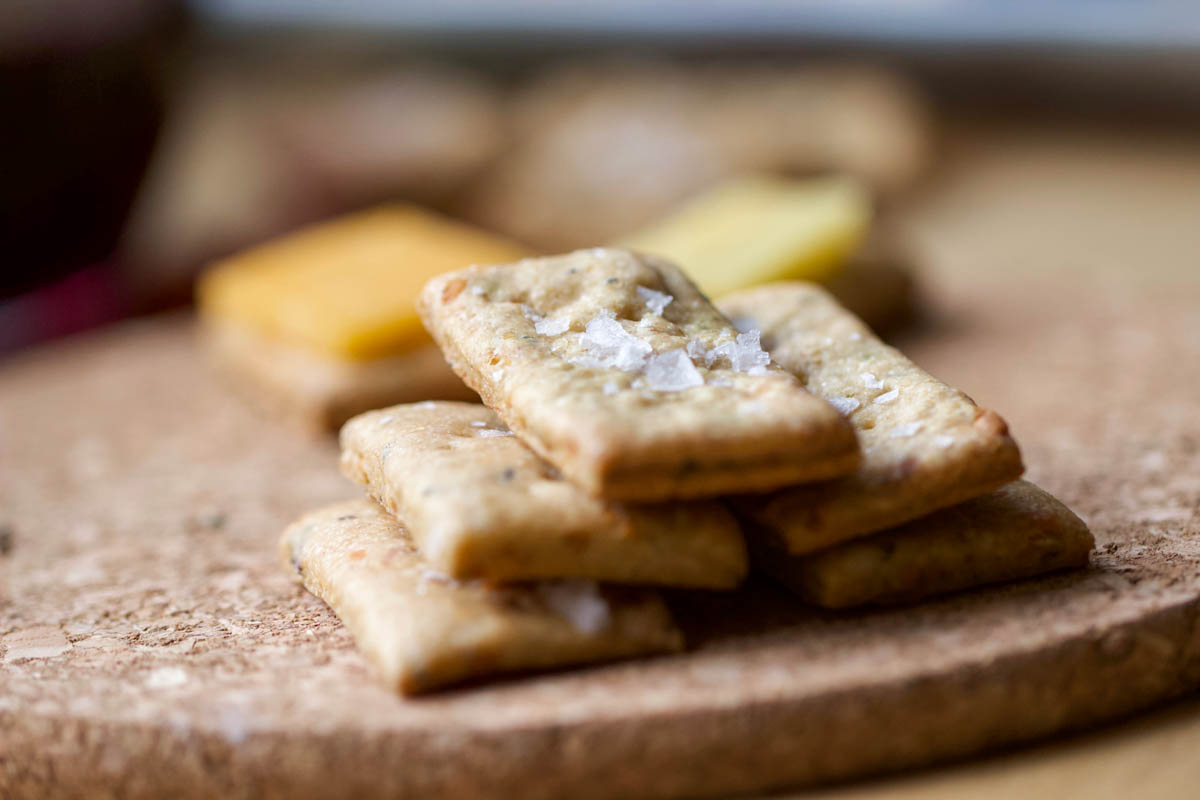 I mean, they're herby. They're cheesy. They're vehicles for other cheese. AND they're sourdough. So liiike, how can you beat that?
I first made these 'lil guys right before we moved out to Pittsburgh as one of my last bakes in California. I had just made some loaves and as always had extra starter laying around. But I didn't have any overripe bananas, and I really didn't want to go through the mess and hassle of waffles.
Then I was inspired by my favorite sourdough crackers from a local bakery. They're super good and they have such unique flavors! They're also somewhat pricey, so I had always wanted to attempt some myself. Here we are with these 'lil guys.
The best thing about them is they are so easy to make, and you can use whatever you have on hand to flavor them! Herbs, cheese, specialty flours. Have fun with it!
Make them, and then put all the best cheese on them. You'll thank me. I promise.
Cheddar Sourdough Crackers
From
Mostly Sourdough
at
https://mostlysourdough.com/2018/09/cheddar-sourdough-crackers/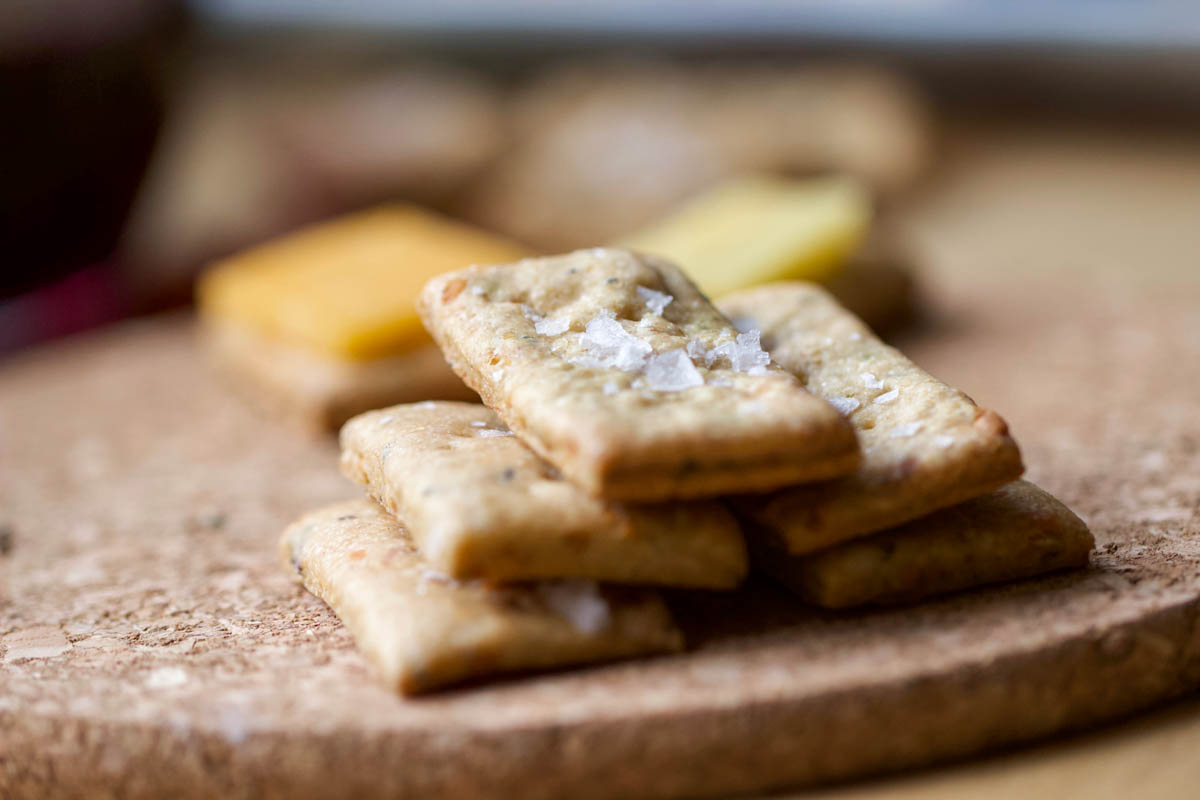 https://mostlysourdough.com/wp-content/uploads/2018/09/IMG_6643-1.jpg
Delicious herby cheesy crackers made with leftover sourdough starter.
You'll Need...
1/2 cup all purpose flour
1/2 cup whole wheat flour
1/2 teaspoon salt
2 tablespoons herbs de Provence (or herbs of choice)
1 cup discard sourdough starter
1/4 cup butter, room temp (I've also used olive oil successfully)
1/2 cup extra sharp cheddar, shredded
Olive oil for brushing, Maldon salt for sprinkling on top
Directions
In a medium mixing bowl, whisk together flours, salt and herbs. Add the starter, cheese & butter, and mix until combined. Work the mixture with your hands until you have a smooth dough.
Divide the dough in half, pat into a rectangle, wrap in plastic, and chill for at least a half hour until the dough is firm enough to roll out.
When the dough is ready, preheat the oven to 350 degrees. Line a baking sheet with parchment. Roll out one slab of dough at a time, either on a flour dusted work surface or between two sheets of parchment until it is about 1/16 inch thick. Try to roll into a somewhat rectangular shape if you want to create square crackers. Use a pizza cutter or knife to slice into desired sizes. Transfer to your baking sheet (leaving a small space between each to allow for expansion). Repeat with second dough half.
Brush the tops with olive oil, prick each cracker with a fork, and sprinkle with Maldon salt. Bake for 20-25 minutes until the crackers are golden brown on the edges. Allow to cool entirely before storing in an airtight container. Enjoy!
Additional Notes
Dough can be made days ahead of time. Refrigerate until ready to bake.
They're great to make ahead of time because they keep well, so they're perfect for a party.
Also how fancy and fun does it sound to say to guests, "Oh yeah, be sure to try the cheddar herb sourdough crackers. They're homemade."
I'd be all over that if iii were a guest at such a party.
Hooray for cheesy vehicles for more cheese!