Hey hey friends. How've you been? How's your summer so far?
Things have been pretty crazy in my little world. I quit my job at the end of June, made a wedding cake and cupcakes for our close friends' wedding, had a yard sale, and then went on a weeklong road trip up north! All back to back. So much happening all at once.
So lemme explain my seemingly sudden life changes with job quitting etc. My boyfriend, Nevin, and I are moving to Pittsburgh (yup, Pennsylvania) at the end of this month!!! He will be starting a phD program at the University of Pittsburgh in the Fall. So that means… 5 years in Pittsburgh!
Neither one of us had been to Pittsburgh until earlier this Spring when we went out to find an apartment, so it's definitely going to be a whirlwind adventure. I am so excited to explore a new city and start our little life there. But I'm also a little anxious and nervous about leaving everything here behind. Luckily I get to do it with my best friend. 🙂
We're stuffing his little Honda Civic full with whatever we can fit and driving east in t-minus two weeks. Eeeek.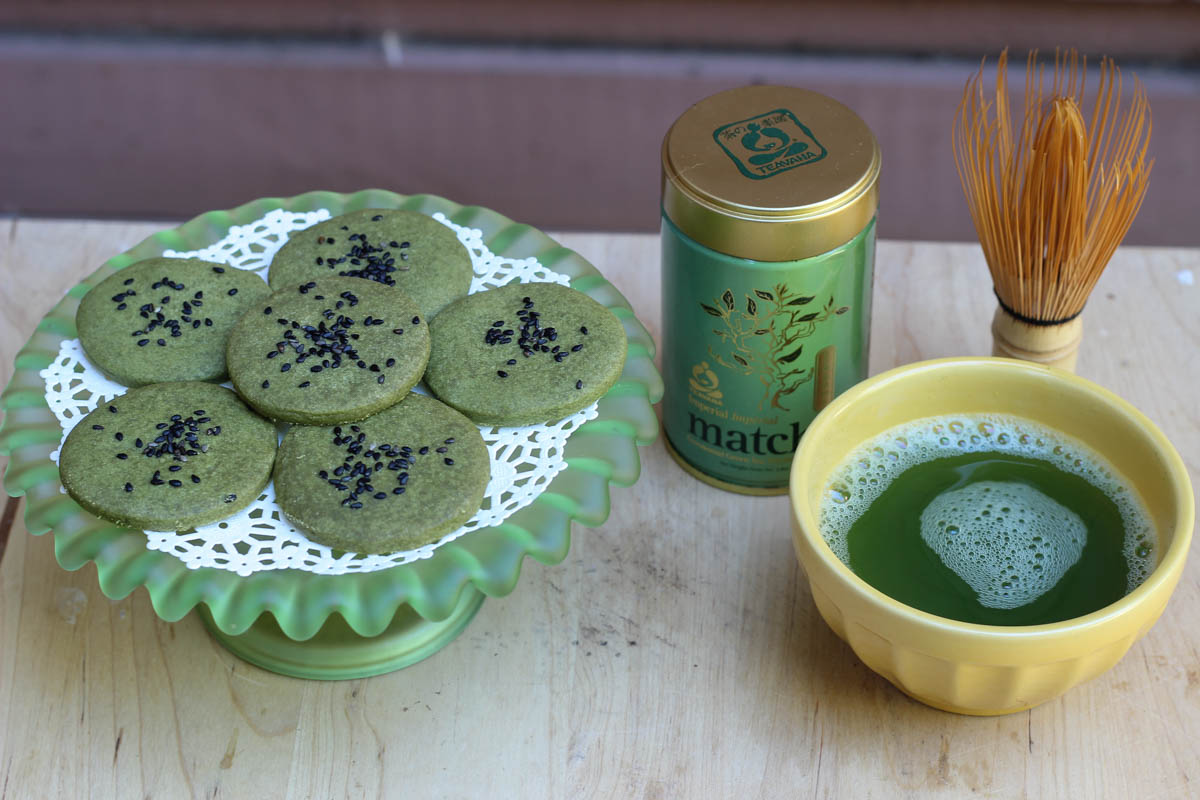 Anyways, that's why I've been awol here on the blog.
But I'm back now! And I'm bringing you matcha cookies!
If you know me, you know I'm obsessed with all things matcha. Matcha almond milk lattes are my lifeblood (when I'm not drinking my everyday English Breakfast Tea).
These little shortbread are inspired by a cookie we had at a bakery in Bend, Oregon when we were visiting my brother and his girlfriend during our road trip.
They're the perfect little tender shortbread with that earthy matcha flavor. And just look at that gorgeous color!
So much love.
Matcha Shortbread Cookies
From
Mostly Sourdough
at
https://mostlysourdough.com/2018/07/matcha-shortbread-cookies/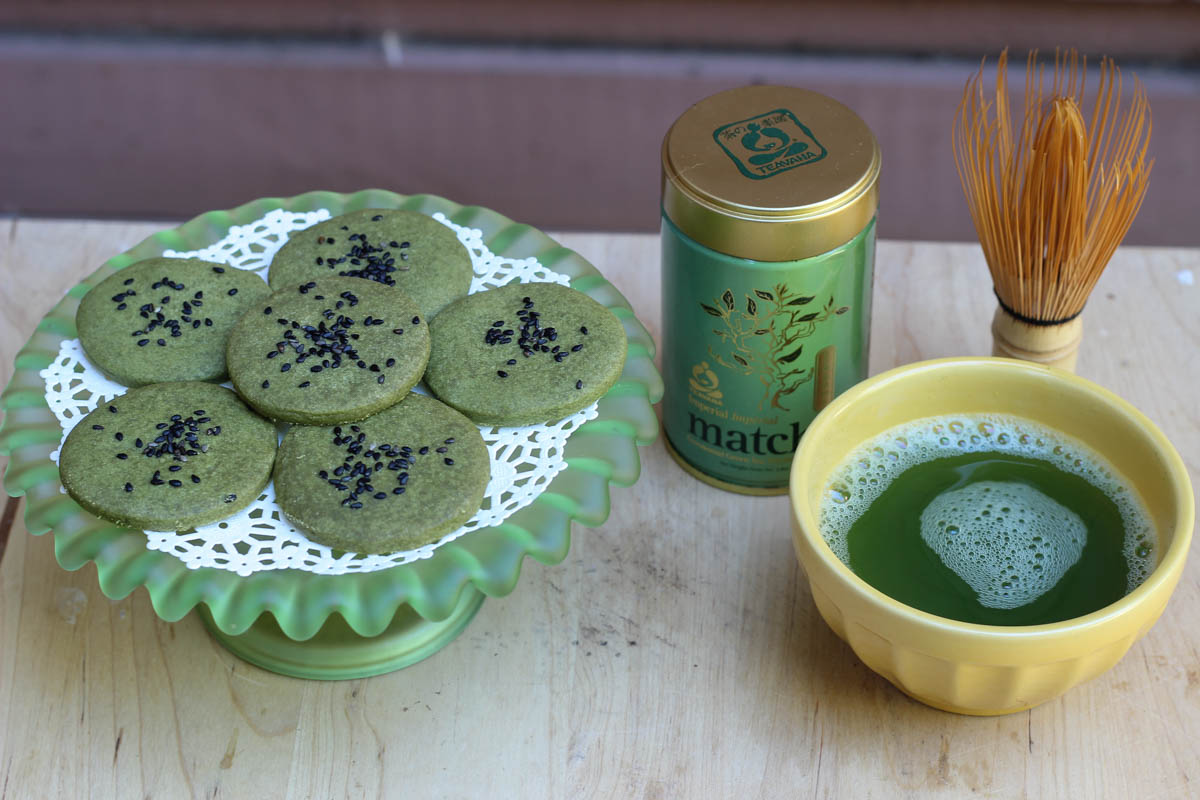 https://mostlysourdough.com/wp-content/uploads/2018/07/IMG_6043-10.jpg
Tender shortbread cookies with matcha green tea.
You'll Need...
2 cups all purpose flour
2 tablespoons matcha green tea powder
1/2 teaspoon salt
1 cup unsalted butter, room temp
1/2 cup powdered sugar
1 teaspoon vanilla bean paste
-black sesame seeds for topping
Directions
In the bowl of your stand mixer, cream together the butter and powdered sugar. Scrape down the sides and beat in the vanilla bean paste.
Sift together the dry ingredients and add to the butter mixture. Mix on low until a dough forms. Wrap in plastic and chill for 30 minutes.
Roll out to 1/4 inch thick and cut out using cookie cutters. Transfer to a parchment lined baking sheet and top with sesame seeds.
Chill the cut out cookies (until the oven is heated), and preheat the oven to 325 degrees. Bake for 16 to 18 minutes until the edges start to turn golden, rotating halfway through.
Yes yes yes.
Shortbread cookies are always delicious with tea. And these already have tea in them! Can't go wrong with that in my book.
Now I'm gonna go have/drink my matcha and eat it too.