Fall has arrived! I am so happy. This is my favorite time of year.
I am always SO ready to say goodbye to sticky hot summer and hello to all things spiced and cozy!
These caramels are the answer to my Fall cravings. They taste like apple pie in candy form! And they've got the perfect chew factor. Not too sticky in your teeth, and great flavor from the cider.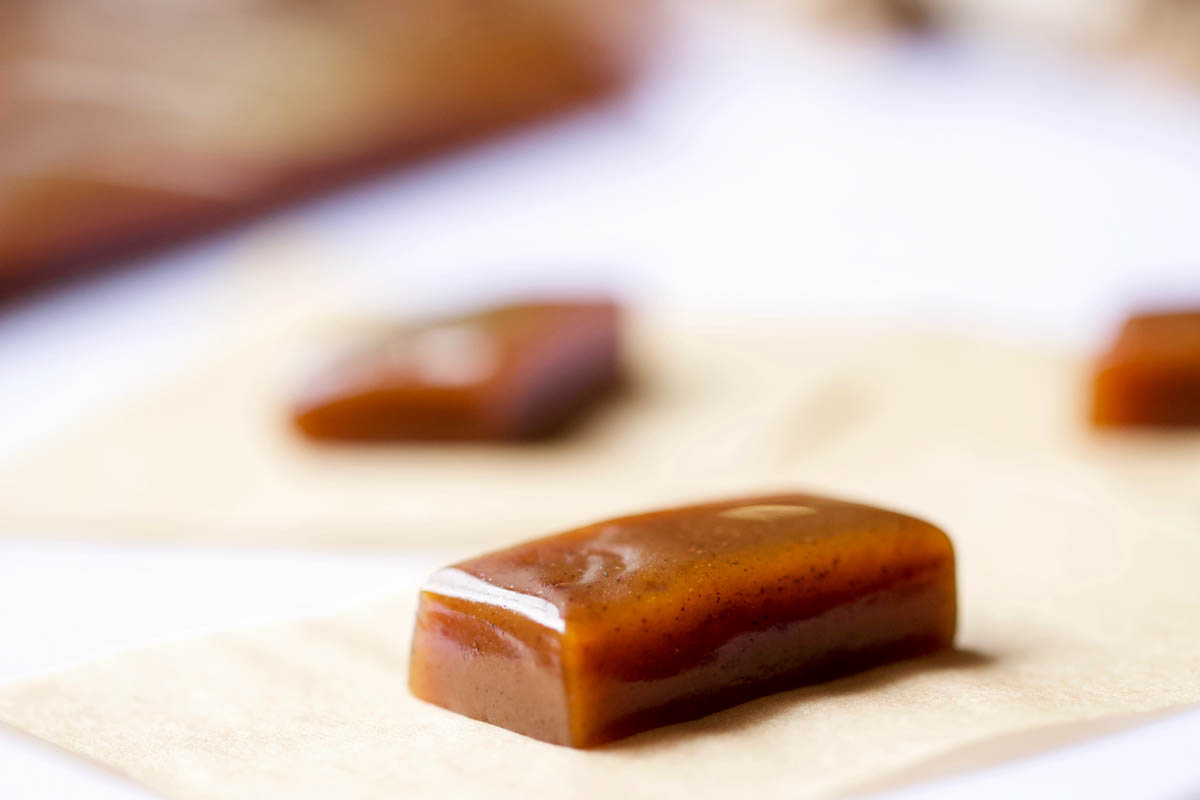 My birthday is tomorrow, so I have my friend Phoebe visiting from California and I'm so excited to go do all the Fall things.
I want to go explore around Pittsburgh and go to apple orchards and drink cider. Basically be super basic. It's my birthday, I can do what I want to!
These little candies package up so nicely. They'd be great as a gift.
Apple Cider Caramels are the perfect way to say hello to this lovely season!
Apple Cider Caramels
From
Mostly Sourdough
at
https://mostlysourdough.com/2018/09/apple-cider-caramels/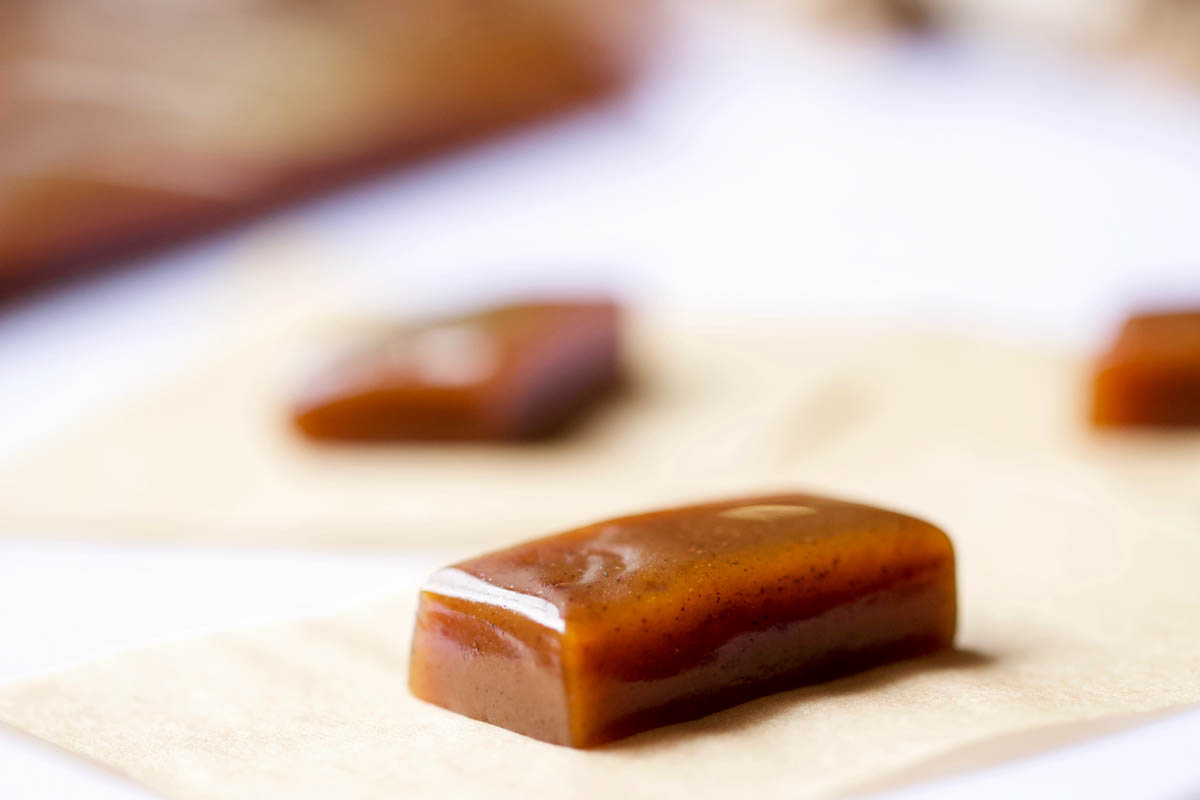 https://mostlysourdough.com/wp-content/uploads/2018/09/IMG_6748-2.jpg
Chewy caramels flavored with reduced apple cider & Fall spices!
You'll Need...
1 quart apple cider (32 ounces)
1 stick unsalted butter, cubed
1 cup sugar
1/2 cup packed brown sugar
1/3 cup heavy cream
1 teaspoon cinnamon
1/2 teaspoon pumpkin pie spice
1 teaspoon salt
1 teaspoon vanilla bean paste
Directions
In a medium saucepan bring the apple cider to a boil, and reduce until it boils down to about 1/2 cup of liquid. Be sure to stir/scrape the pot every once in a while to prevent scorching.
While the cider is reducing, prepare an 8x8 inch pan with two strips of crossed parchment to create a removable sling. Scale out the rest of the ingredients to have at the ready.
Once reduced, remove the pan from the heat and add the sugars, butter and cream. Continue to cook on medium-high heat until it reaches between 252-254 degrees on a candy thermometer. Add in the salt, spices and vanilla and stir to combine.
Immediately pour into your pan, and allow to cool for at least two hours. I put mine in the fridge overnight before cutting into squares or rectangles, and wrapping in pieces of parchment.
Additional Notes
Recipe adapted from Smitten Kitchen
As the weather's finally been cooling down in Pittsburgh, I've been craving all the soups, spiced bakes and toasty drinks.
These caramels will totally fit your Fall vibe cravings.
So begins the best half of the year, IMO.