Send haaalp. I am currently drowning in apples!
This past week I had my friend Phoebe visiting from California, and we went apple picking at an orchard just outside of the city.
We may have gone a little apple crazy, and now my fruit/veggie drawer is full to the brim! Oops.
But it's so fun! I love going to you-pick farms. There's just something so great about getting out there and picking your own produce.
So get geared up for a string of apple recipes coming atcha cuz I've got a ton of these beauties to use up.
This loaf is such a classic for Fall. A tasty quick bread laced with tons of cinnamon, brown sugar, and chunks of juicy apple. So good! And the roasty apples on top are my faaave.
Word of advice: bake this when you're having guests over that you want to impress. It makes your house smell glorious!
Apple Cinnamon Bread
From
Mostly Sourdough
at
https://mostlysourdough.com/2018/10/apple-cinnamon-bread/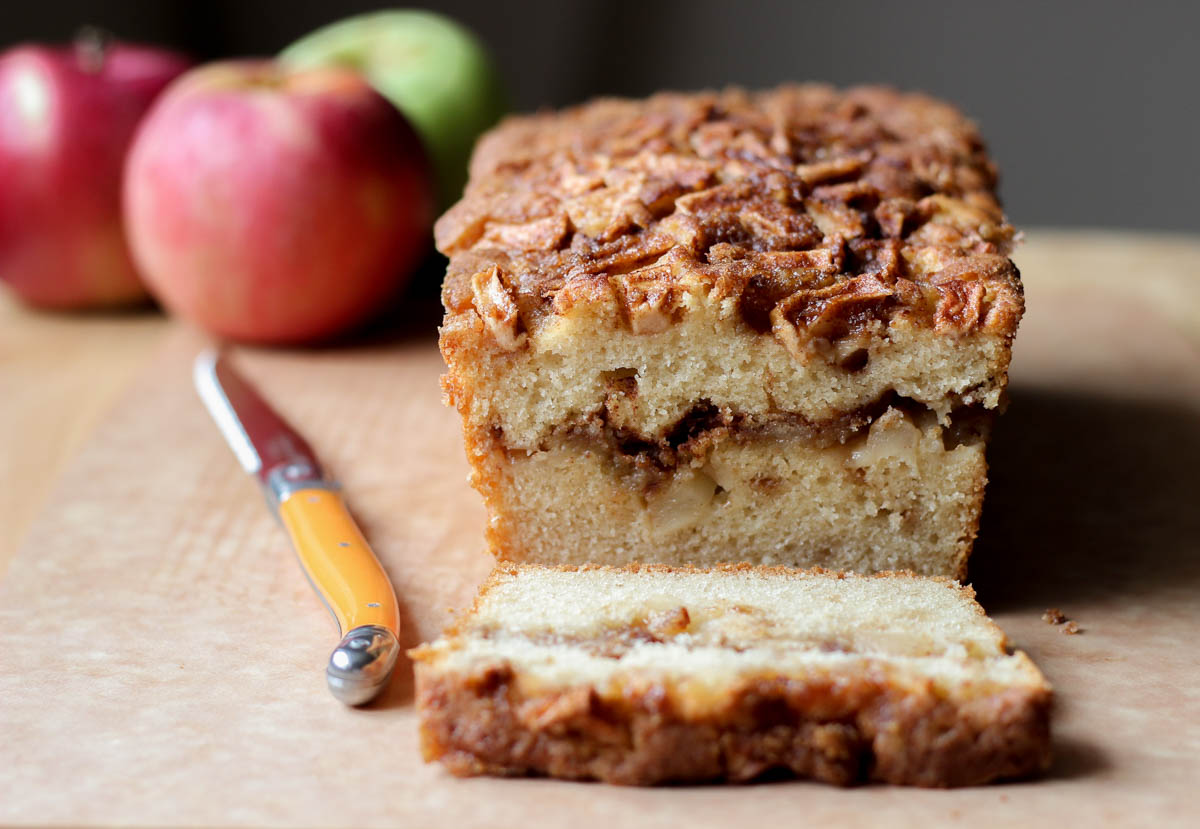 https://mostlysourdough.com/wp-content/uploads/2018/10/IMG_6793-5.jpg
Prep:
Cook:
Yield:

1 loaf

Total:
Easy quick bread laced with cinnamon, brown sugar, and chunks of apple
You'll Need...
1/2 cup unsalted butter, room temp
2/3 cup granulated sugar
1/2 cup brown sugar, packed
2 teaspoons cinnamon
2 eggs
1 teaspoon vanilla extract
1/2 teaspoon salt
1 1/2 teaspoons baking powder
1 1/2 cups all purpose flour
1/2 cup apple cider
1 apple, peeled, cored and diced
Directions
Preheat the oven to 350 degrees. Grease and flour a 9x5in loaf pan. Beat together the granulated sugar and butter until light and fluffy. Add in one egg at a time, beating until combined (scrape the bowl to ensure everything is incorporated). Add your vanilla, salt, & baking powder and mix together. Next add the flour and then the cider and mix until smooth.
In a small bowl mix together the brown sugar and cinnamon. Add half of the batter to your loaf pan, sprinkle over half of your apples, and then top with half of the brown sugar mixture. Add the rest of the batter, and then top with the remaining apples and brown sugar.
Bake for about 50-60 minutes until a toothpick inserted comes out clean. If it browns too quickly, cover with foil. Serve warm!
Super simple quick breads are where it's at.
Sometimes, as a profesh baker, all I want is a bake that can be mixed and into the oven within ten easy minutes. No fussy steps or worrying about several components. This is one of those easy peasy recipes!
I'm still waiting for some real Fall weather here in Pittsburgh. We had a few chillier days last week, but we're back up into the 80s and humid again. Ick.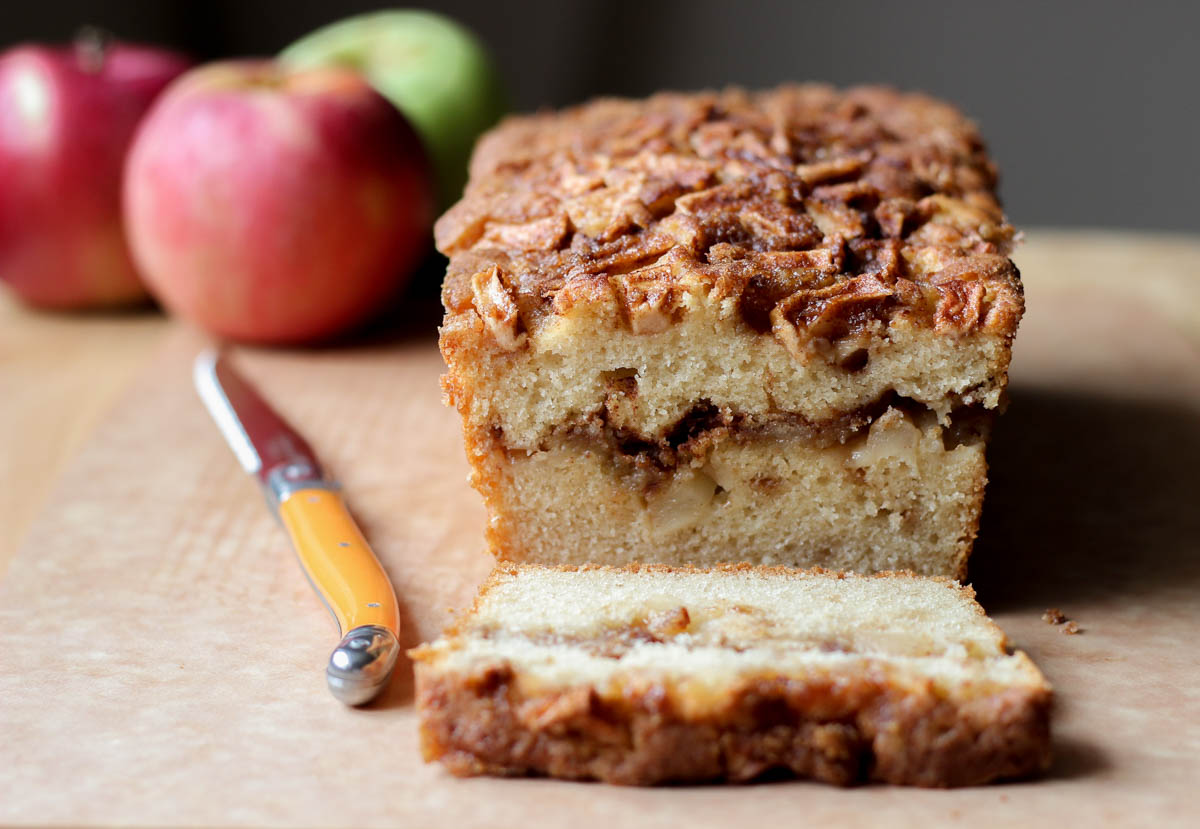 I know I'll be complaining next month when it's freezing, so I'm trying to remember to appreciate the warmer weather while we have it.
But I'm a Fall baby and I want to cozy darn it. If we keep baking like it's Fall, it has to come eventually right?