Who else loooves falafel?
Some of the best I ever had was definitely in Israel when I did Birthright 4 summers ago. So perfectly crispy on the outside, spicy and soft on the inside. And oh man don't get me started on all the yummy hummus. I love Mediterranean food.
Let's face it. Life is busy! Cooking at home is super fun for me, but sometimes it's nice to just have something simple to whip together for a quick lunch or dinner.
These falafels are super easy with a relatively short list of ingredients. They take a little time to come together, and do require a food processor. I used my mini Cuisinart.
On a slow Sunday morning or afternoon, you can have them mixed, in the oven and into the freezer in an hour! That's several lunches and dinners for the week. I like to make them this shape so they fit perfectly into a pita.
All you have to do is take them outta the freezer as you want to eat them. Put them in a salad, prep yourself a little pita wrap, or make a lovely Mediterranean mezze plate with hummus, olives, cucumbers, whatevah your little heart desires.
Baked Falafel
From
Mostly Sourdough
at
https://mostlysourdough.com/2018/09/baked-falafel/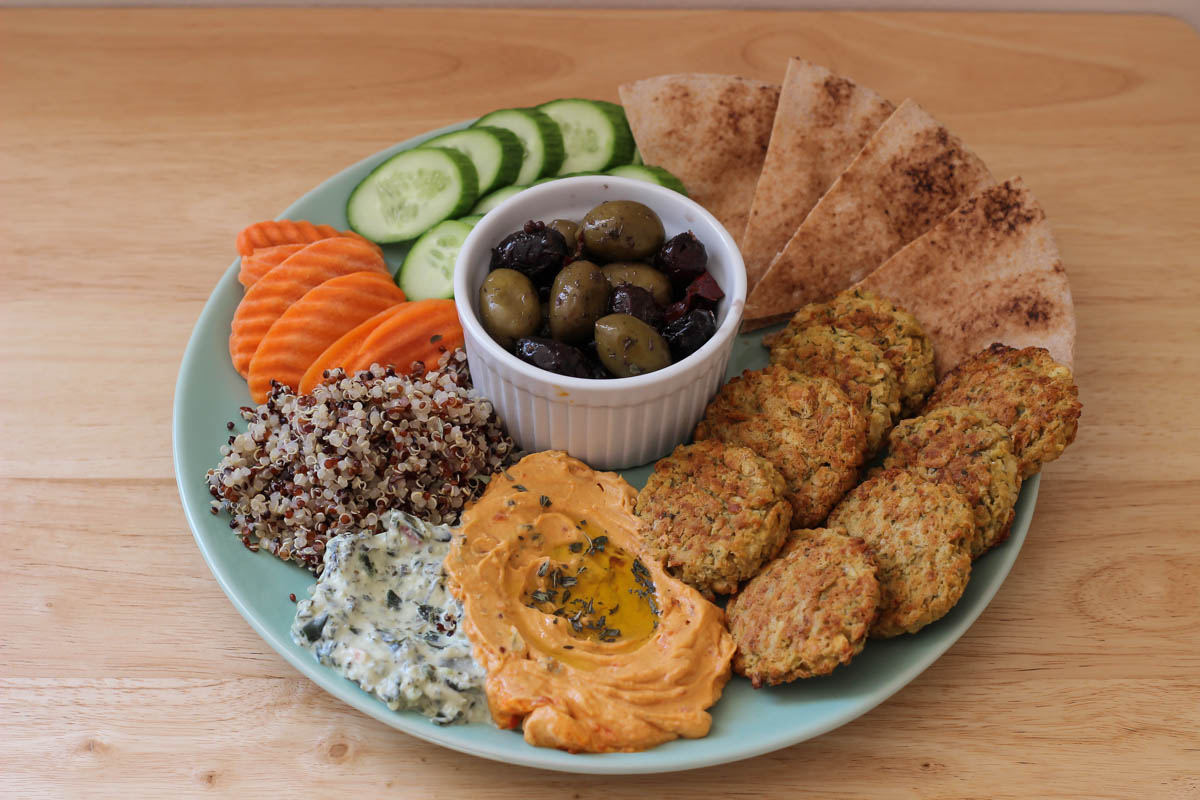 https://mostlysourdough.com/wp-content/uploads/2018/09/IMG_6364-4.jpg
Prep:
Cook:
Yield:

24-26 falafels

Total:
You'll Need...
2 cans garbanzo beans, rinsed & drained
1 bunch cilantro, stalky stems removed
1/2 yellow onion, diced
3 cloves garlic
Juice from half a lemon
2 teaspoons cumin
1 1/2 teaspoons salt
1 teaspoon baking powder
1/4 cup all purpose flour
Desired fixings for a falafel sandwich, salad, or mezze plate
Directions
Using a food processor, pulse the garbanzo beans until you have a crumbly mixture (you want some texture to it, so don't blitz them too much). Transfer to a mixing bowl. Grind the cilantro, onion and garlic until you have a paste, add to the garbanzos. Next, add in all the other ingredients and fold together with a spatula.
Preheat the oven to 375 degrees. Line two cookie sheets with parchment, and using a cookie scoop portion out the mixture. You should get between 24-26 portions. Flatten the falafels slightly so they bake evenly.
Bake for 15 minutes, flip them over, and then 15 minutes again. They should get a nice golden brown crust on each side. Serve immediately with your choice of fixings or freeze for later.
Additional Notes
The falafel can be put in a tupperware and frozen for up to a month. When you want to eat them, just reheat them in the microwave, on the stove or in the oven.
I'm thinking of starting a weekly vegetarian meal prep series on this little blog to help all us busy folks plan ahead for the week so we don't end up eating out too much or sacrificing flavor for convenience.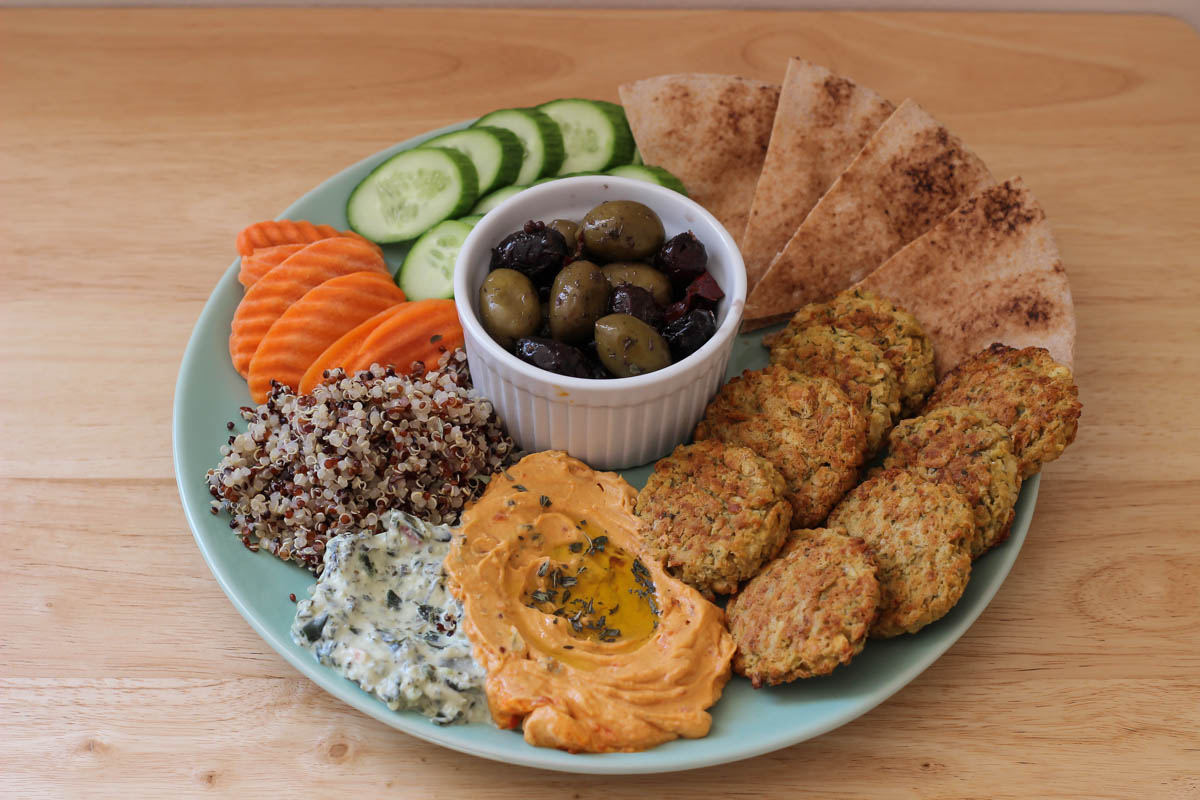 The lovely thing about baked falafel is you don't have that heavy fried feeling after eating them. They're perfectly light and healthy!
When you're a baker, ya gotta try to keep things balanced. Had a cookie for breakfast? Make a falafel salad for lunch or dinner.