Hey friends!
Today I bring you my family's favorite go-to brownie recipe. These beloved beauties are one of the first recipes I learned to make growing up in the kitchen with my mama and sibs.
I can remember mixing the batter in my mom's navy blue Kitchenaid, and waiting to see who she would let lick the beater, bowl and spatula. This iconic photo of me and my sisters speaks for itself.
These brownies are unlike any other brownie out there. They're not fudgey. They're not cakey or all that fluffy. And they aren't outrageously chocolatey. These are the brownies you make when you're just craving a real darn good simple brownie.
I'd say that these babes, our Bran Chocolate Chip Cookies, and all the pies are the things that began my love for baking. It all started with growing up in the kitchen with my family!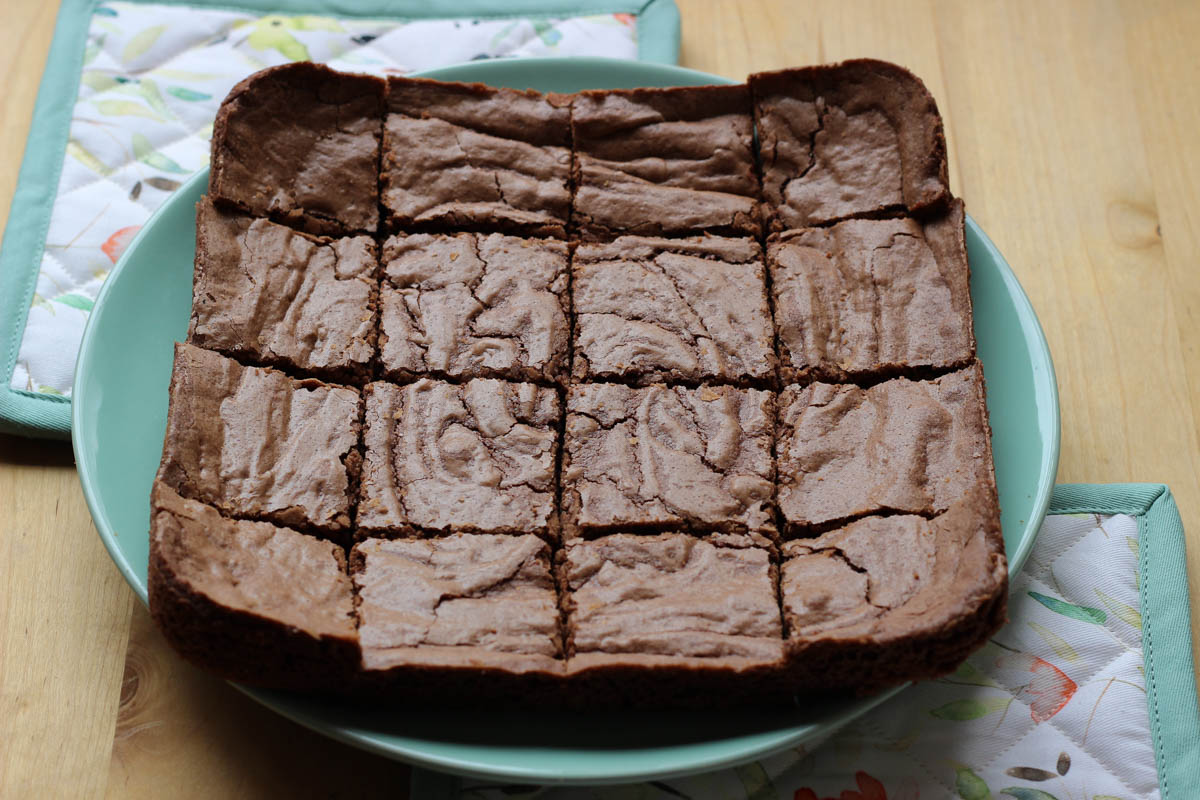 Family Favorite Brownies
From
Mostly Sourdough
at
https://mostlysourdough.com/2018/08/brownies/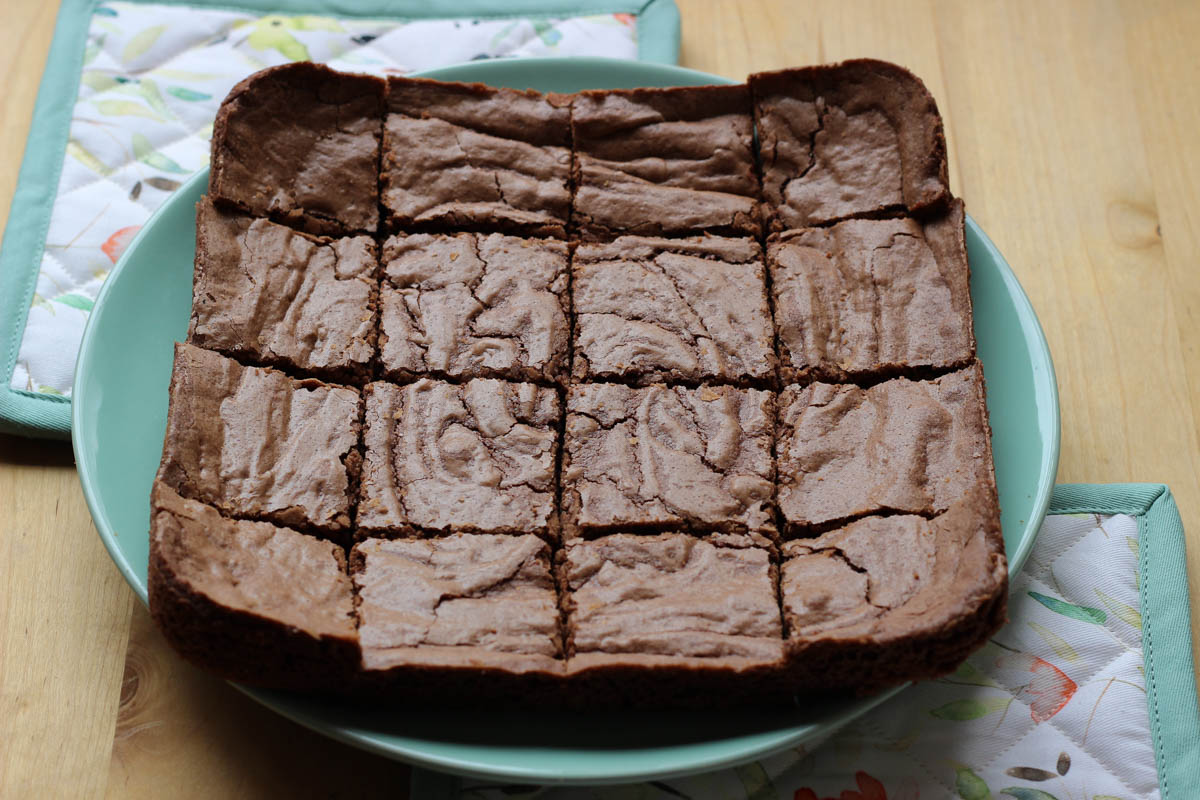 https://mostlysourdough.com/wp-content/uploads/2018/08/IMG_6324-2-6.jpg
Prep:
Cook:
Yield:

16 brownies

Total:
Our go-to family favorite brownie recipe. One of the first recipes I learned to make!
You'll Need...
2 ounces unsweetened baker's chocolate
1/3 cup vegetable shortening or unsalted butter
1 cup sugar
2 eggs
1/2 teaspoon each: baking powder, salt, vanilla extract
3/4 cup all purpose flour
Directions
Preheat the oven to 350 degrees. Grease a 8inch or 9 inch pan (square or round).
Melt together the shortening or butter and chocolate in the microwave (30 second intervals, stirring inbetween). Add to your mixing bowl. Beat in the eggs and sugar until fluffy. Mix in the baking powder, salt and vanilla. Finally, add the flour and mix until just combined. Scrape the bottom and sides of the bowl thoroughly to ensure it is all incorporated.
Bake for 20-25 minutes until a toothpick inserted comes out with a few crumbs on it.
Additional Notes
If you'd like MORE delicious brownies, double the recipe and bake in a 9x13 inch pan. Add 5 minutes to the baking time.
Yum yum yum.
Since we arrived in Pittsburgh, Pennsylvania we've been busy and distracted with getting the apartment all set up. It takes a lot of work building a home from scratch.
Now that we're all settled in, the homesick feelings are starting to set in. I'm excited to be in a new place with my love, but family and friends are feeling pretty far away. These brownies are a true remedy to the homesick feels!
Just the smell of them in the oven is a comfort that takes me right back to my childhood home. I hope you enjoy them just as much as my family does! 🙂