Whoa guys. Thanksgiving is just a few days away!
Do you have your menus set already? Need a dessert idea?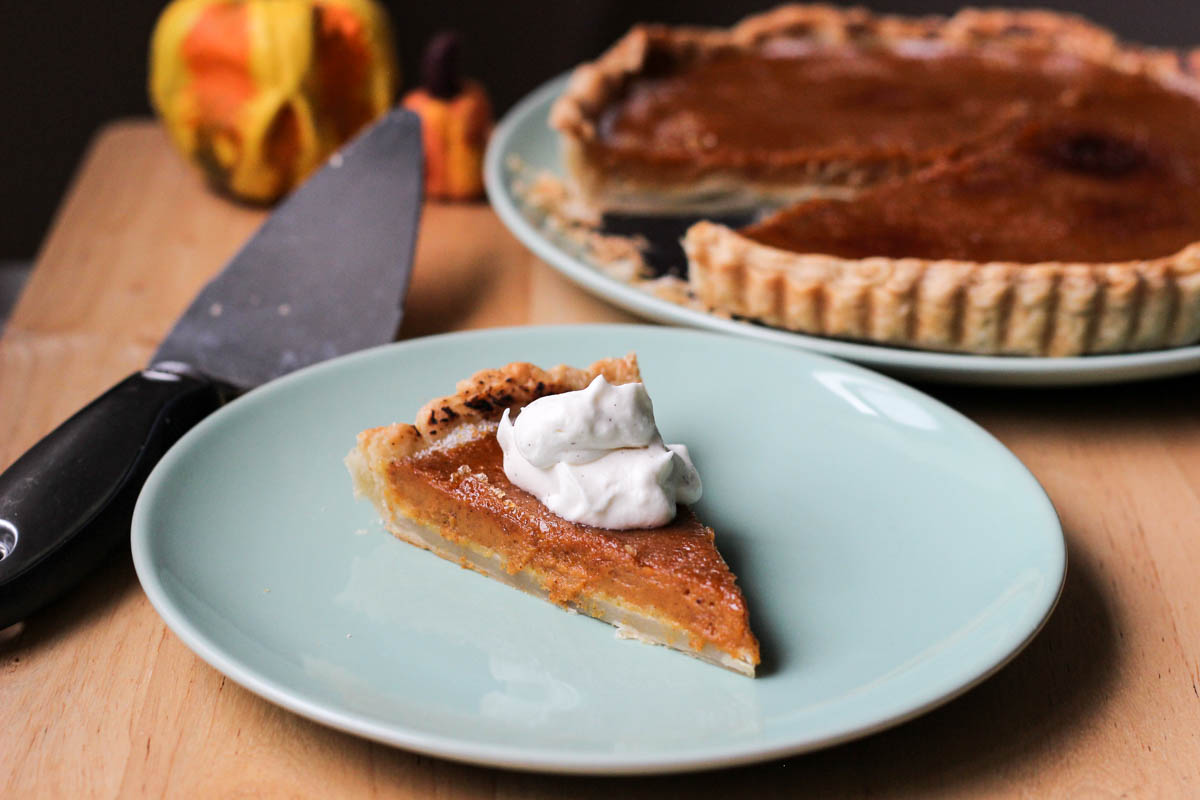 Today I've brought you a fun spin on your typical pumpkin pie.
This tart is perfect for Thanksgiving! It checks all the boxes of what you want in a pumpkin pie, with an easy and exciting twist. A torched sugar top just like crème brûlée.
The sugar topping mixes with the spiced pumpkin filling, and gives you a delicious crunchy pop in each bite. It's so good! I totally get a bit of an unhealthy satisfaction from using my kitchen torch. You feel so powerful!
I'll admit, I am definitely a pumpkin pie purist. I like my pumpkin pie the way my mom's been making it for as long as I can remember. I have it every year for my birthday instead of cake.
Buuuut I consider this something different than my go-to pie. It's a pumpkin tart, not pie. But so yummy. Make it!
Pumpkin Brûlée Tart
From
Mostly Sourdough
at
https://mostlysourdough.com/2018/11/pumpkin-brulee-tart/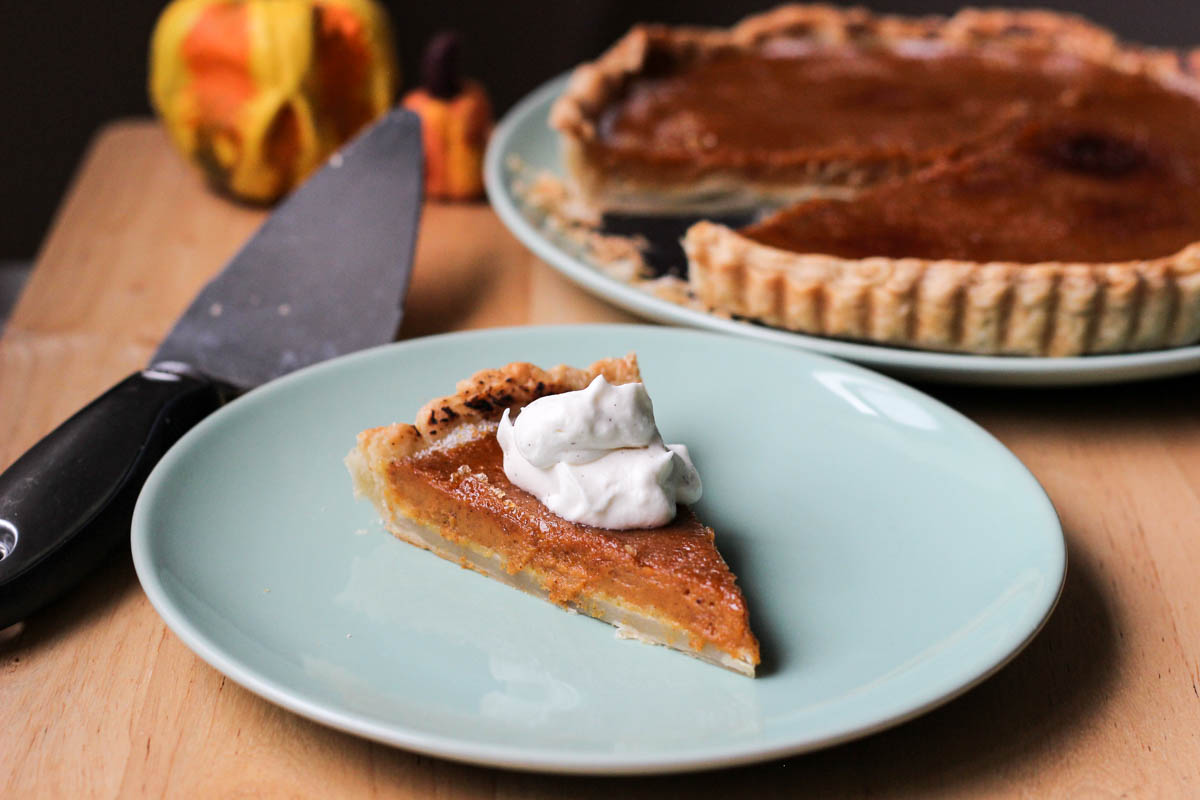 https://mostlysourdough.com/wp-content/uploads/2018/11/untitled-10.jpg
Prep:
Cook:
Yield:

8-12

Total:
Pumpkin tart with a brûlée top
You'll Need...
Pate Brisee:
1 1/4 cup all purpose flour
1/2 teaspoon sugar
1/2 teaspoon salt
1/2 cup unsalted butter, cubed and cold
1/4 cup ice water
Filling:
2 eggs
3/4 cup brown sugar
15 ounce can pumpkin puree
1 tablespoon pumpkin pie spice
1 teaspoon ground cardamom
1 teaspoon ground cinnamon
1/4 teaspoon salt
1 teaspoon vanilla
2/3 cup heavy cream
Extra sugar for torching
Directions
Pate Brisee: In a mixing bowl, whisk together the dry ingredients. Cut the butter into the dry mix with a pastry cutter until pea sized. Add the cold water one tablespoon at a time until you can bring the dough together with your hands into a ball. Wrap in plastic, flatten into a disk and refrigerate for at least an hour.
Bake the crust: Preheat the oven to 375 degrees and grab your 9 inch tart pan with a removable bottom. On a floured work surface, roll out the dough until 1/4 inch thick and large enough to fit the tart pan. Transfer the rolled out dough to your tart pan and cut off any scraps. Freeze for 10 minutes. Place a parchment round inside the tart and fill with baking weights (dry beans or rice would be fine too!). Bake for 20 minutes, remove the weights and bake for another 5-10 minutes to set the bottom. You may need to press it down if it bubbles up at all.
Filling: Turn the oven down to 350 degrees. In a mixing bowl, combine the eggs and sugar and whisk until smooth. Add the pumpkin, spices, salt and vanilla and whisk together. Fold in the heavy cream. Fill your tart pan, leaving about 1/8 inch for it to expand. You'll have extra filling, so feel free to bake in ramekins as is for a pumpkin pudding! Bake the tart at 350 degrees for 25-30 minutes until the custard is set when you jiggle the pan. Allow the tart to cool before dusting the top with sugar and using a kitchen torch to brûlée it. This can also be done in your oven with the broiler. Serve immediately!
Additional Notes
You can make this tart ahead of time, store it in the fridge, and just brulee the top when you are ready to serve it.
I've made pumpkin crème brûlée before, and this tart version is so my new fave. Any excuse to use my kitchen torch is a great idea. 😉
This tart would be a wonderful addition to your Thanksgiving menu. It's easy to prep ahead of time and is a new and exciting way to impress. Plus, it's delicious!