It's time to cozy up on the couch with hot chocolate and holiday treats!
I'm always super excited at this time of year to break out the holiday decorations, blast Christmas music and bake all the things. Buuut I usually don't let myself indulge in the holidays until at least December strikes.
I'm not sure if it's living somewhere that's chilly and snows or what, but this year I have been all aboard celebrating early. Like even before Thanksgiving I was ready. I'm not mad about it. And I'm gonna blame the snow.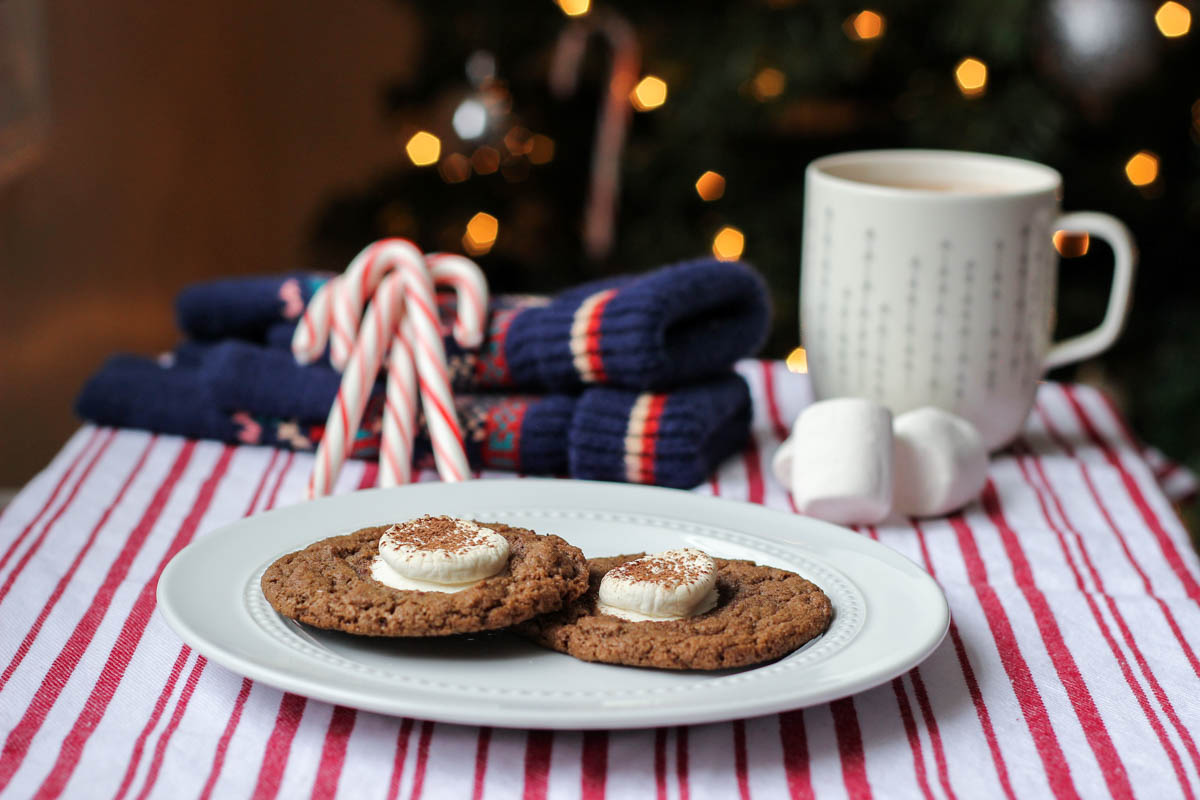 It's snowing here in Pittsburgh as I type, and I can't help but want to revel in all the cozy holiday things. We've had our Christmas tree up since Thanksgiving weekend, but finally got it fully decorated.
These cookies are the ultimate Christmas treat. Chewy chocolate cookies flavored with peppermint, topped with gooey marshmallow. I mean, perfect right?
Peppermint Hot Cocoa Cookies
From
Mostly Sourdough
at
https://mostlysourdough.com/2018/12/peppermint-hot-cocoa-cookies/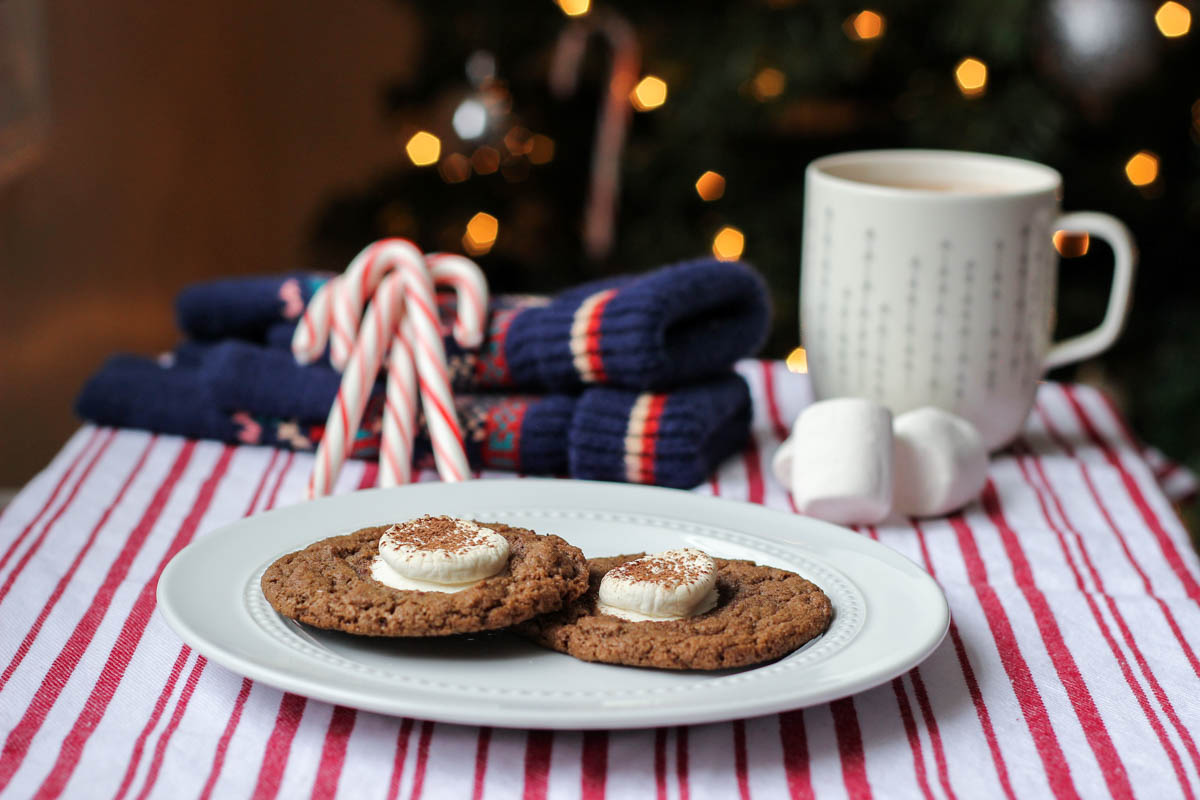 https://mostlysourdough.com/wp-content/uploads/2018/12/IMG_7449-4.jpg
Prep:
Cook:
Yield:

2 dozen cookies

Total:
Chewy chocolate cookies flavored with peppermint, topped with melty marshmallows. The perfect holiday time treat!
You'll Need...
3/4 cup unsalted butter, room temp
1/2 cup granulated sugar
1/2 cup brown sugar
1 egg
1/2 teaspoon salt
1 teaspoon baking soda
1 teaspoon peppermint extract
1/4 cup cocoa powder
1 1/2 cups all purpose flour
4 ounces milk chocolate chips
12 full size marshmallows, cut in half (I used Dandie's vegan mallows)
Directions
Preheat the oven to 350 degrees. Line two sheet pans with parchment. In the bowl of your stand mixer, cream the butter and sugars until light and fluffy. Scrape the bowl with a spatula, add the egg and beat until combined. Next add the baking soda, salt and peppermint extract. Combine the flour and cocoa powder in a separate bowl and add to the mixer. Mix until just combined. Fold in the chocolate chips.
Scoop the dough onto prepared sheet pans and stick in the freezer for 10 minutes. Use your thumb to press a small crater in the top of each cookie before baking for 5 minutes. Nestle the marshmallows into your small crater and push down slightly. Bake for another 7-9 minutes until set and the marshmallows are slightly golden. Dust with cocoa powder. Eat warm!
Additional Notes
I don't eat gelatin as a vegetarian so I use Dandies marshmallows. Feel free to use regular mallows or even marshmallow fluff.
Chocolate, peppermint, marshmallows. Decadent coziness for real.
I'm pretty excited to go home for Christmas. It's our first winter here in Pittsburgh, and I keep being reminded that we haven't seen the half of how cold it'll be. It'll be nice to go back to California weather for a bit.
The holidays are usually the only time of year when all of my siblings are in the same place at the same time. It's always a special time in our house full of food and fun. Can't wait!