Who's ever heard of a Dutch Baby? Weird name right?
They are actually really good though. They're like a HUGE popover, super fluffy and somewhat pancake-like.
I always thought Dutch Babies were super intimidating and difficult to make. Turns out, they're easier than regular pancakes. You bake them in the oven in a cast iron skillet and when you pull them out they're all puffed up and dramatic looking.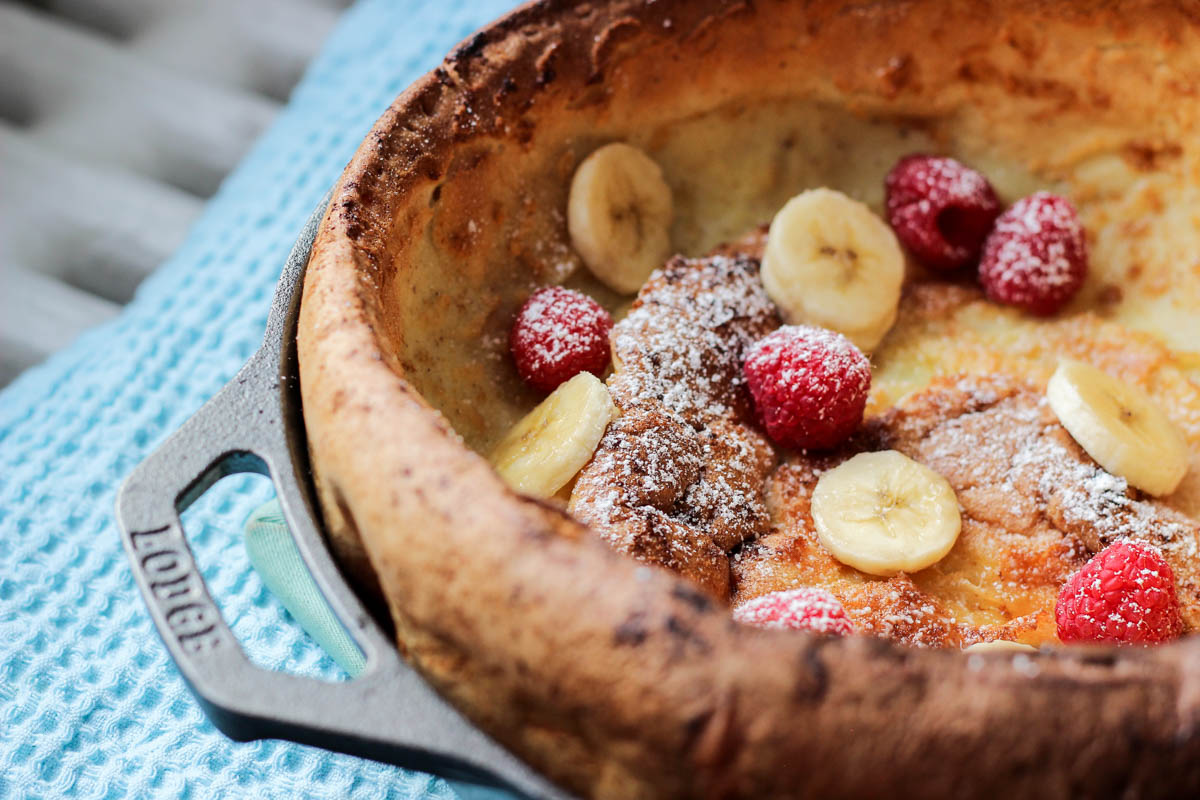 And they can be made sweet or savory! Just switch up the toppings. I love that!
My favorite so far is serving it with a spritz of fresh lemon juice, a little powdered sugar and fresh fruit. YUM.
Dutch Baby Pancake
From
Mostly Sourdough
at
https://mostlysourdough.com/2019/01/dutch-baby-pancake/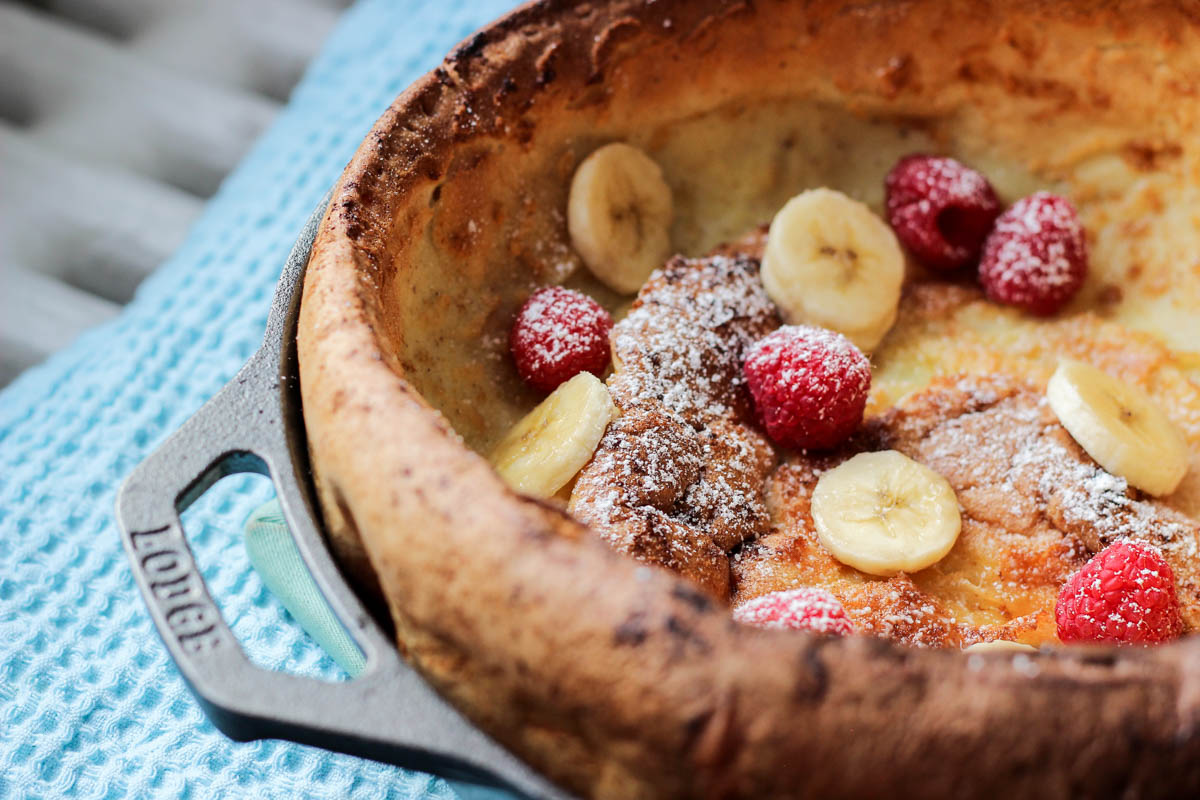 https://mostlysourdough.com/wp-content/uploads/2019/01/IMG_7874-2.jpg
Prep:
Cook:
Yield:

2-4

Total:
Fluffy popover pancake topped with powdered sugar, lemon juice & fresh fruit.
You'll Need...
4 tablespoons butter (for pan)
1/2 cup all-purpose flour
1 tablespoon granulated sugar
1/4 teaspoon salt
1/4 teaspoon cinnamon or nutmeg
1/2 teaspoon vanilla
3 eggs
1/2 cup milk
Desired toppings
(I used lemon juice, powdered sugar & fresh fruit)
Directions
Preheat the oven to 425 degrees. In a small mixing bowl, combine your dry ingredients and whisk together. Next add the eggs, milk & vanilla and whisk until you have a smooth very thin batter.
Add the butter to a cast iron skillet (10 inches) and melt in the oven. Once your butter is melted (make sure it doesn't burn!), pour the batter into the skillet over the butter and bake for 20 minutes until fluffy and golden. Lower the oven to 300 degrees and bake another 5 minutes. Slice and serve immediately with desired toppings.
Additional Notes
Recipe adapted from NYT Cooking
Dutch babies come together super quickly and look SO impressive! They're perfect for a nice little brunch because you can easily make them to order and show off a little to your guests.
Plus they plate up beautifully. Next I want to try a savory take!