We are in the midst of soup season in Pittsburgh!
It's very cold here. And the last thing I want to do when I'm cranky and chilly is have to spend hours making dinner.
Soup is one of my favorite easy meals that you can generally throw together quickly with whatever you have on hand.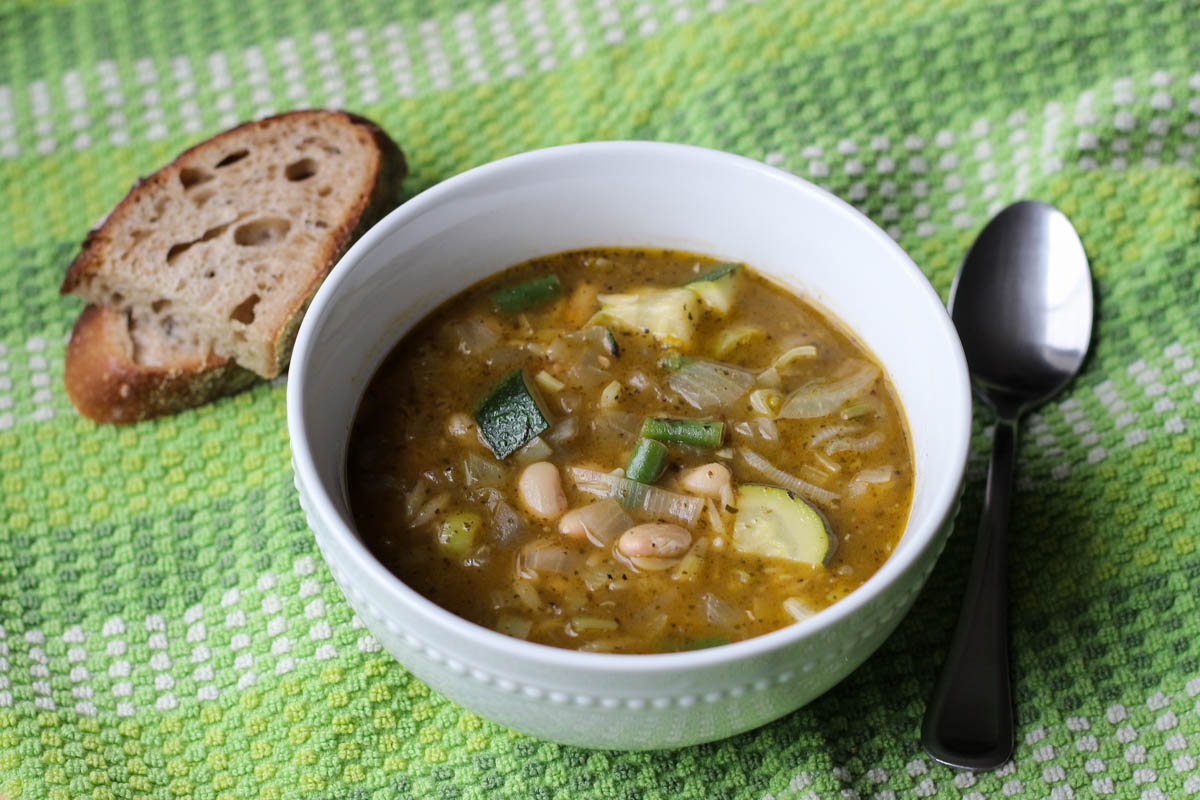 This pesto minestrone is such a great spin on the classic Italian dish. It's so much more bright and fun!
All the green veggies and pesto make it a beautiful color, and the lemon gives it a lovely kick that I always crave. So much yum!
Pesto Minestrone
From
Mostly Sourdough
at
https://mostlysourdough.com/2019/01/pesto-minestrone/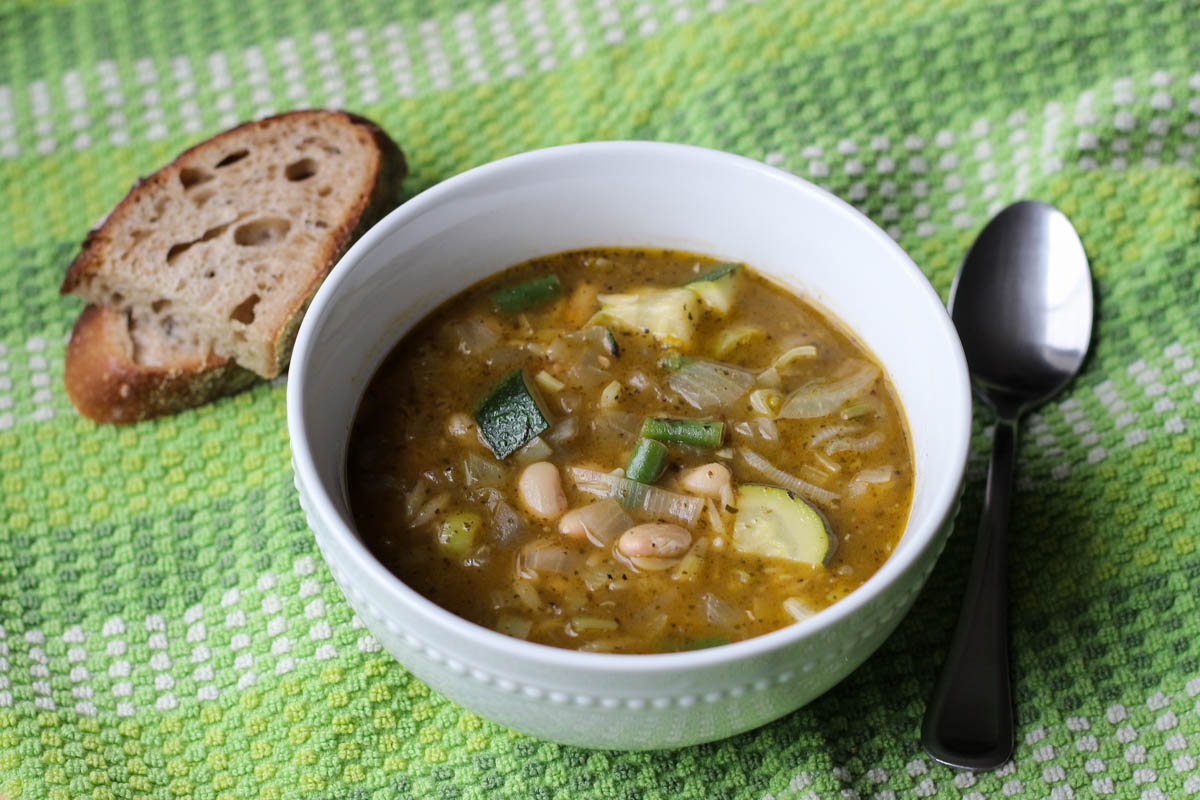 https://mostlysourdough.com/wp-content/uploads/2019/01/IMG_7748-7.jpg
Prep:
Cook:
Yield:

4-6 servings

Total:
A great twist on the classic Italian soup.
You'll Need...
2 tablespoons olive oil
2 medium leeks, washed and sliced
1 yellow onion, diced
2 cloves garlic, minced
1 lemon, zested and juiced
1 cup sliced green beans
2 cups cubed zucchini
1 can white cannellini beans, drained and rinsed
1/3 cup orzo
1/2 cup pesto
1 quart vegetable stock
Salt & pepper to taste
Directions
In a large stock pot, heat the oil over medium heat. Add the onion & leek, and saute until translucent. Add the garlic and lemon zest, and cook just until fragrant--about a minute. Next, add the lemon juice, vegetable stock, all the remaining veggies, beans & orzo.
Stir to combine and let come to a simmer. Cook until the vegetables are al dente and the orzo is desired doneness, about 5 minutes. Swirl in the pesto, and then season with salt and pepper to taste. Serve immediately.
Additional Notes
Feel free to add more veggies or swap the orzo for a shell or other noodle!
Don'tcha just want to dive into that bowl?
Nevin and I keep saying how crazy it is that we are living in Pennsylvania. We moved over 6 months ago, and it's still setting in. I think that experiencing real winter has a lot to do with feeling that way.
It was literally 1 degree out the other day. I have never been anywhere that's gotten that cold. And next week they're predicting temps below zero. Eeek.
This pesto minestrone is warming my body & soul these days!