Raise your hand if you need cake in your life?!
I am having a major moment with blood oranges right now. They have such a lovely flavor, and the color that they lend to any dish is just so gorgeous.
This little teacake is super flavorful, and it has the most beautifully moist texture. Olive oil cakes often tend to be on the denser side, but this babe is so fluffy and light.
This would be perfect for brunch because it's not too sweet! And it would go sooo well with mimosas. Blood orange mimosas. Yes yes yes.
Winter Citrus Olive Oil Teacake
From
Mostly Sourdough
at
https://mostlysourdough.com/2019/01/winter-citrus-olive-oil-teacake/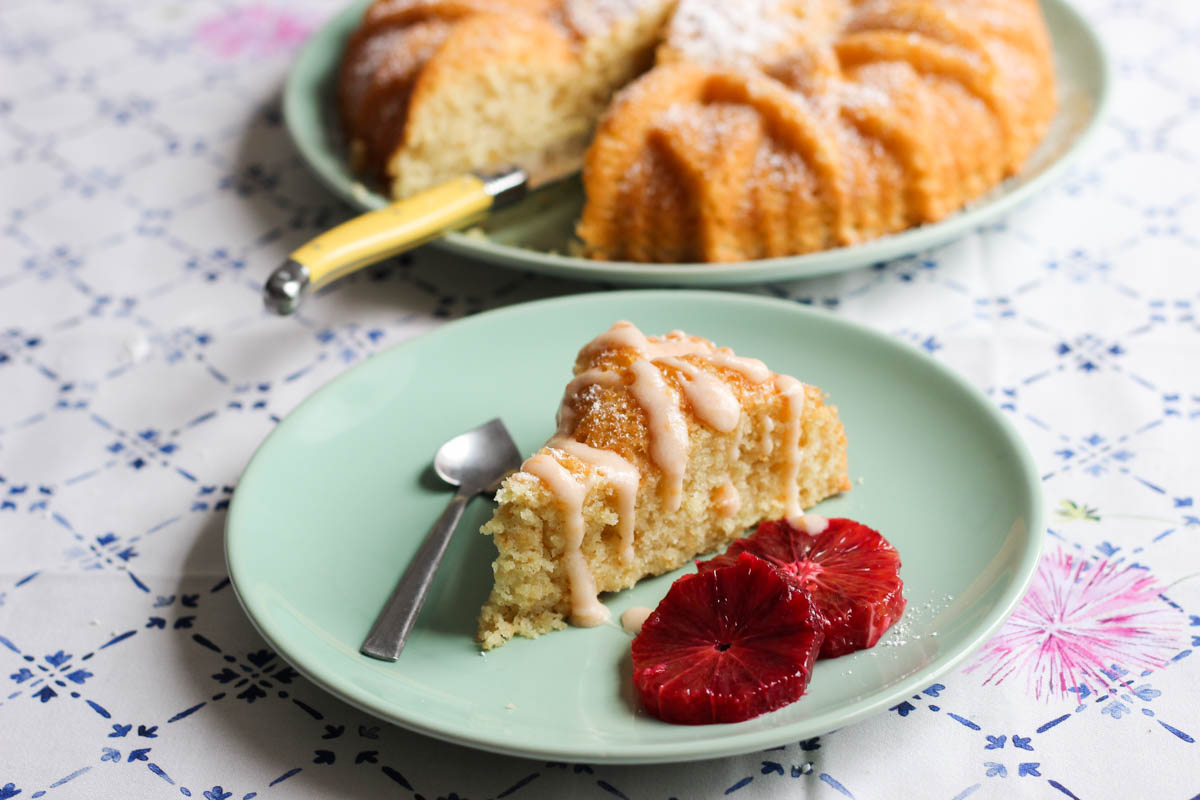 https://mostlysourdough.com/wp-content/uploads/2019/01/IMG_7705-27.jpg
Prep:
Cook:
Yield:

1 teacake

Total:
Lovely olive oil teacake flavored with winter citrus.
You'll Need...
Cake:
1 1/2 cups all purpose flour
1/2 teaspoon salt
2 teaspoons baking powder
3/4 cup granulated sugar
1 cup of crème fraîche, sour cream, or yogurt
3 eggs, room temperature
1/4 cup blood orange juice
Zest of 2 blood oranges & 1 lemon
1 teaspoon vanilla
1/2 cup extra virgin olive oil
Glaze:
Zest of 1 lemon
3/4 cup powdered sugar
1 tablespoon lemon juice
Directions
Cake: Preheat the oven to 350 degrees, and grease a 9x5 loaf pan, or a specialty pan like I used. In a medium mixing bowl, combine your dry ingredients. In another bowl, whisk together the creme fraiche and sugar. Add the eggs, zest, juice & vanilla and whisk until combined. Add the dry ingredients, and fold until incorporated. Whisk in the olive oil. Pour the batter into your pan, and bake for 30-35 minutes in a cake pan (or closer to 45-50 minutes in a loaf pan) until a toothpick inserted comes out with a few crumbs. Allow to cool while you make the glaze.
Glaze: Whisk together all the glaze ingredients until smooth. Depan your cake when cool, and drizzle over the glaze. Let the glaze set a bit before serving.
Additional Notes
-I used the leftover crème fraîche and glaze from my ricotta cookies to make this cake, but I provided an easy powdered sugar glaze recipe for y'all.
-You can definitely use yogurt or sour cream instead of crème fraîche!
Doesn't it just look so scrumptious? I think so.
I brought my cat with me to Pittsburgh from California after the holidays, and I can't even begin to say how happy I am he's here. I grew up with cats, so I always feel more at home when there's a floof to snuggle with.
We're slowly trying to train him to be on a harness and leash so when the weather warms up we can take him for walks.
Baking & cooking with him around is always a funny experience because he wants to be involved in everything. And he thinks all food should be his.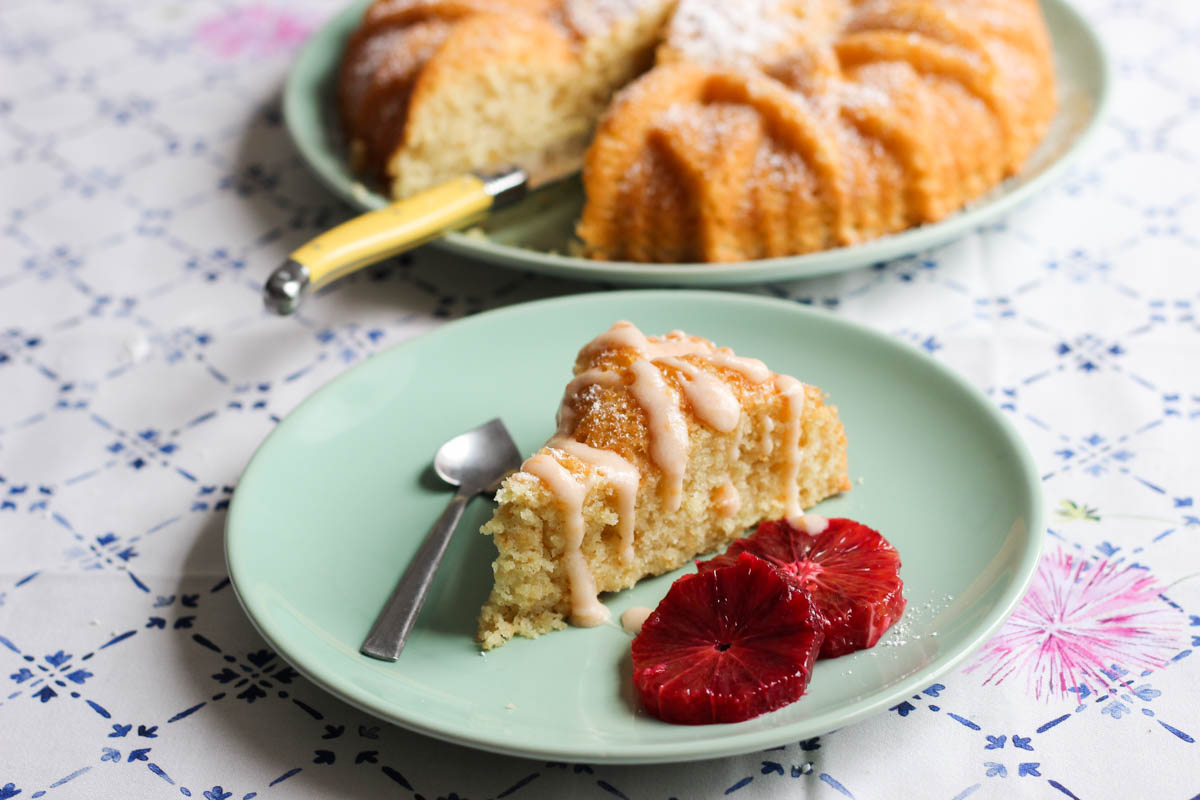 Anyways, I threw this cake together while he was napping and managed to do my full photoshoot without kitty interruptions.
We're bunkered at home this weekend because there have been threats of a crazy snow storm! Eep.