Happy New Year friends!
How was your holiday season?
Did you eat and drink too much like me?
Wellllp, I'm back on the blog to share these wonderful citrusy cookies! January always seems to be the month that really drags on for me. There's the post-holiday slump, and it's usually friggen cold.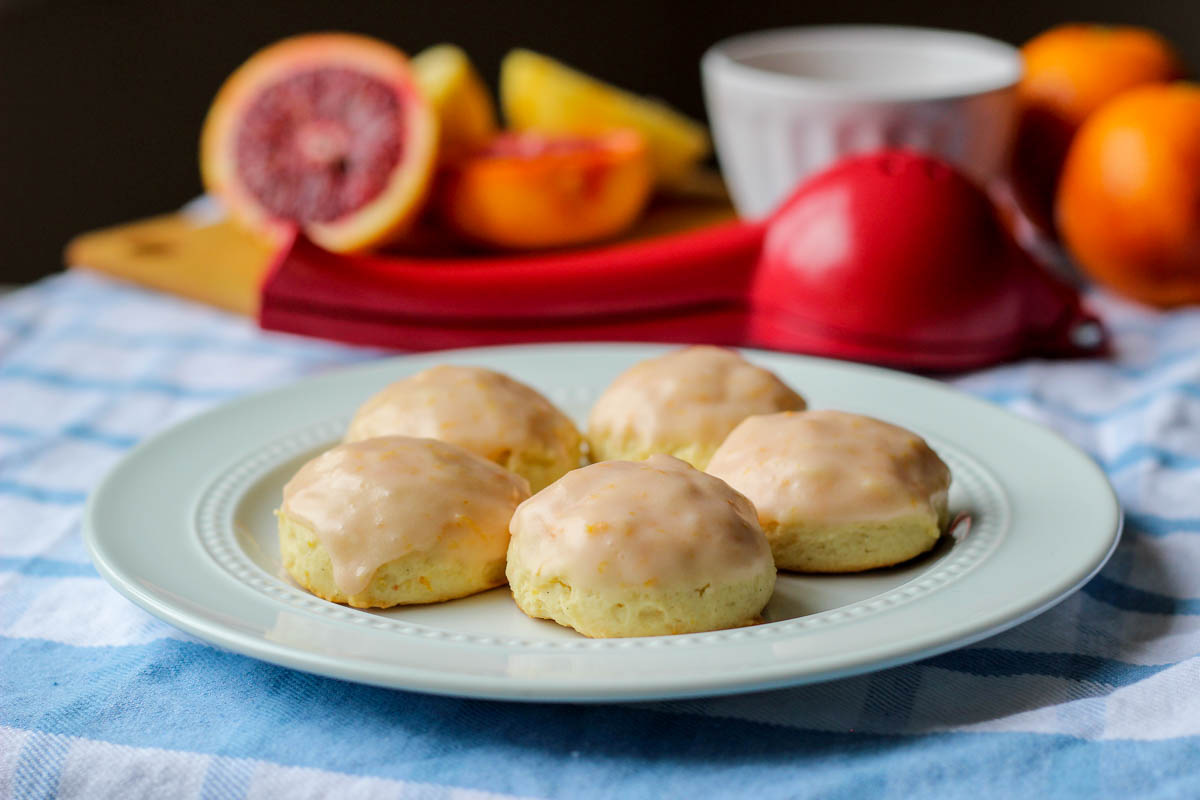 Now that we're in Pittsburgh I've been nervously waiting for our first real winter. Locals keep telling me it can get ridiculously chilly (like single digits). So far, I'm pretty cold in the low 20s.
I wanted to post something bright and cheery on the blog to get us through this wintery madness.
These cookies are so fluffy and light. But also zingy from the blood orange and lemon. And that crème fraîche glaze is SO good. I want to put it on everything. Or eat it by the spoonful.
Blood Orange Ricotta Cookies
From
Mostly Sourdough
at
https://mostlysourdough.com/2019/01/blood-orange-ricotta-cookies/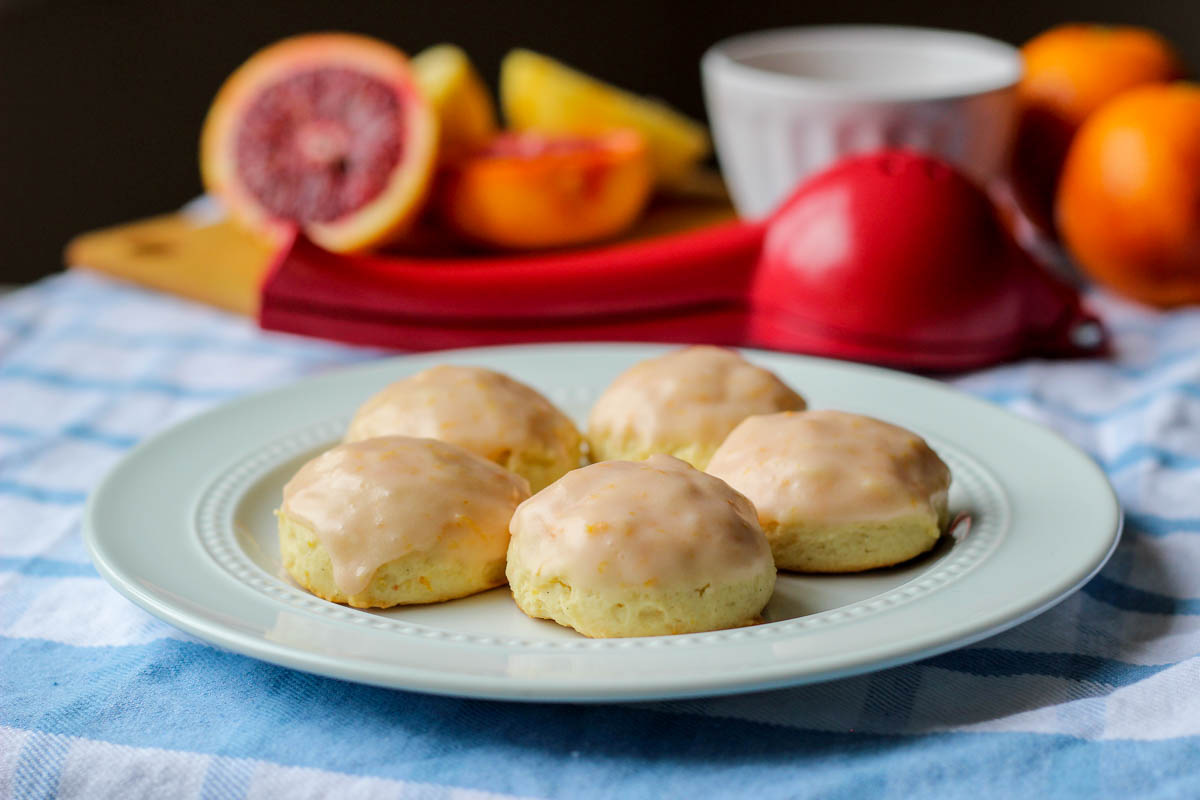 https://mostlysourdough.com/wp-content/uploads/2019/01/IMG_7601-4.jpg
Prep:
Cook:
Yield:

2 dozen cookies

Total:
Fluffy ricotta cookies dipped in a creamy citrus glaze.
You'll Need...
Cookies:
1/2 cup ricotta
1/2 cup (1 stick) butter
1 cups granulated sugar
Grated zest of 1 blood orange & 1 lemon
1 teaspoon vanilla
2 eggs, room temp
2 1/2 cups ap flour
3/4 teaspoon salt
1/2 teaspoon baking powder
Glaze:
Grated zest of 1 blood orange & 1 lemon
1 tablespoon lemon juice
1 tablespoon blood orange juice
1/4 cup crème fraîche
1 3/4 cups powdered sugar
Directions
Cookies: Preheat the oven to 350 degrees and line a baking sheet with parchment. In the bowl of your stand mixer, beat the butter, ricotta, sugar & zest until light and fluffy. Add the vanilla and eggs and beat until combined. Scrape the bowl down with a rubber spatula. Next add the dry ingredients, and mix until just fully incorporated. Scoop the cookies onto your parchment, and bake for 12-15 minutes until the edges start to get golden.
Glaze: Combine all the ingredients in a small mixing bowl and whisk until smooth. When the cookies have cooled, dip the tops in the glaze. Let the glaze set slightly before serving.
Additional Notes
You can make your own crème fraîche easily, or you can find it in the dairy section of most grocery stores.
Store the leftover glaze in a sealed container to use for another project if desired.
Cookies keep for up to 3 days when stored in an airtight container in the refrigerator.
Look at that gorgeous subtle color from the blood orange juice. I can't even.
Obviously, January is supposed to be when we get back on resolutions, diets and exercise etc.
Buuut I believe that a little treat now and again keeps us happy. And these cookies and a cuppa tea are making me very happy right now.