I have literally had dreams about whole roasted cauliflower. For years.
Ever since I had the most amazing cauli in Israel FIVE years ago. We went to a well-known restaurant in Tel Aviv and split one between 5 or 6 people. It was perfectly toasty and so simple! Just salty. YUM.
I remember wishing that I could have had more. And I've meant to attempt it myself ever since!
This cauli is a little more fancy with a super easy lemon & garlic vinaigrette. And crispy capers. So much flavor! I love the charred leaves.
If you know me, you know I love anything salty and briny. Cauliflower is the perfect vehicle for those flavors. And the lemon zest/juice just brightens it all.
This is great as a main dish served with something like quinoa or brown rice. Or it can be a side with fish! Whatevah your little heart desires.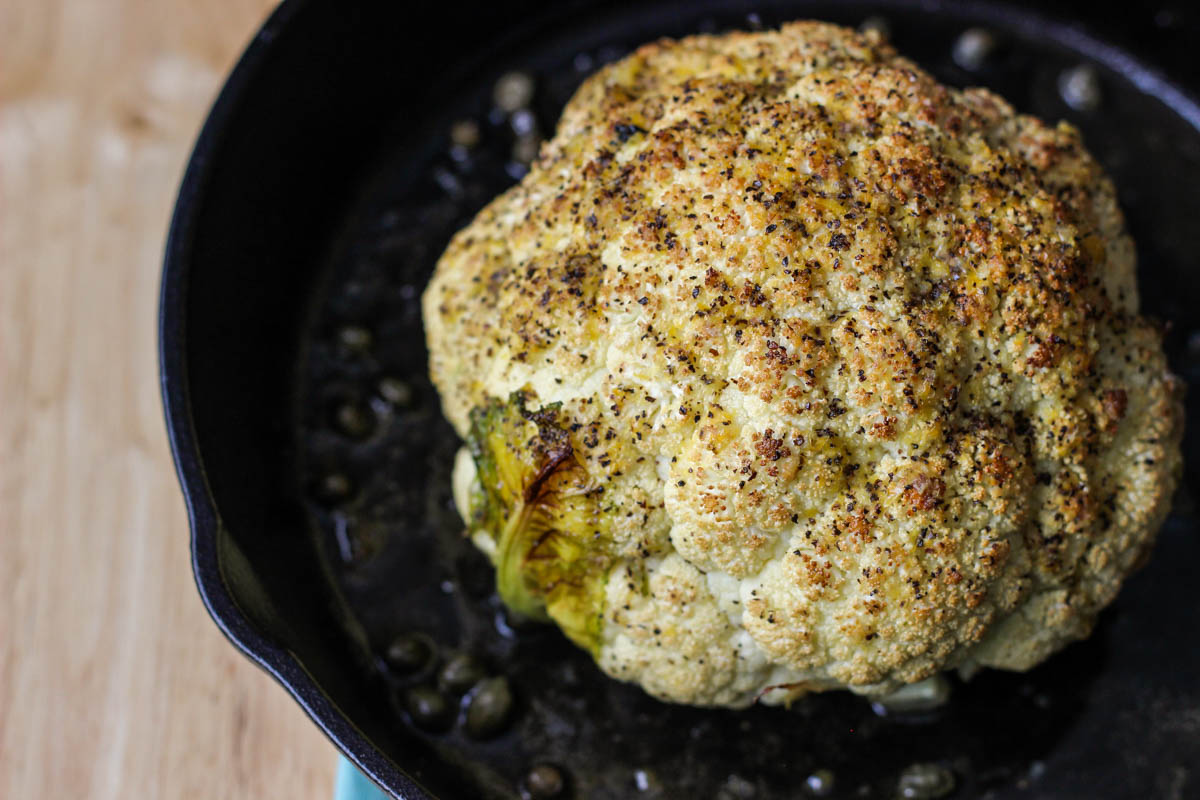 Whole Roasted Cauliflower
From
Mostly Sourdough
at
https://mostlysourdough.com/2019/02/whole-roasted-cauliflower/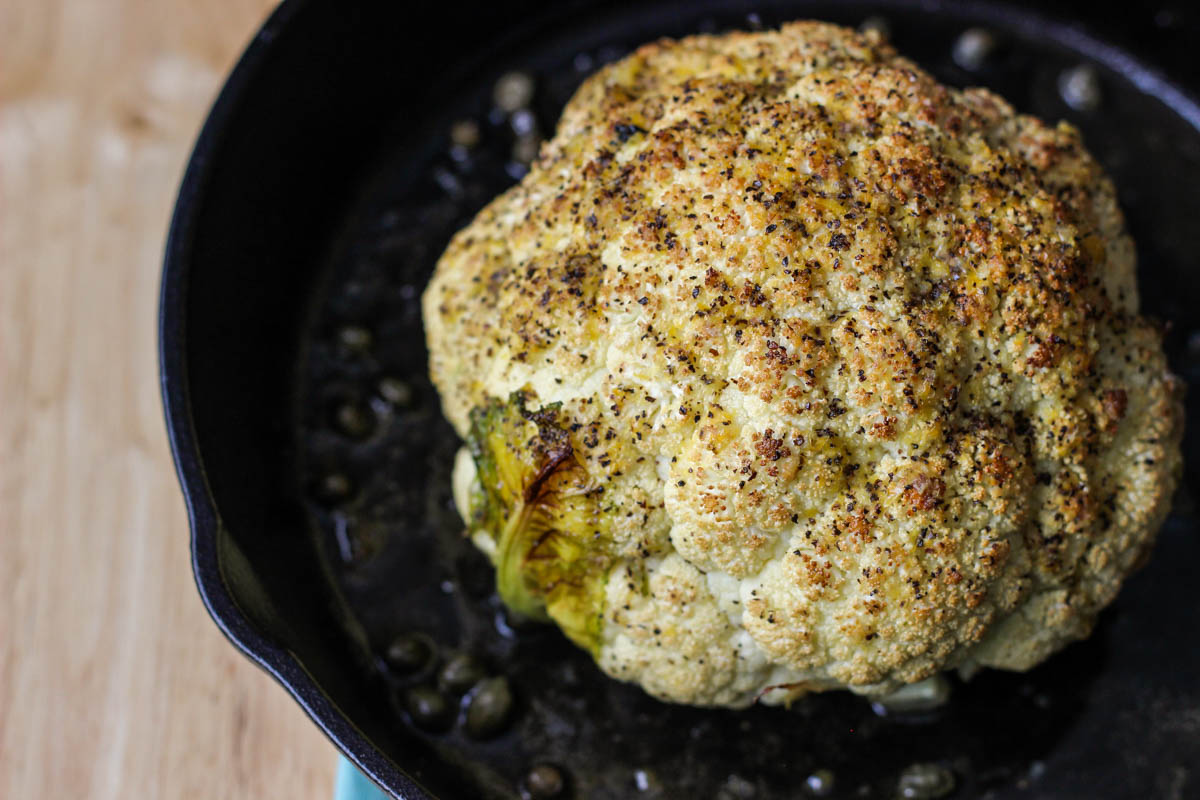 https://mostlysourdough.com/wp-content/uploads/2019/02/IMG_7950.jpg
Prep:
Cook:
Yield:

4 people

Total:
Whole cauliflower roasted in a cast iron with a garlic lemon dressing & crispy capers.
You'll Need...
One head cauliflower
1 lemon
1 clove garlic
3 tablespoons olive oil
2 tablespoons capers
Salt & pepper to taste
Directions
Preheat the oven to 475. Grease your cast iron. Wash your cauliflower and pat dry. Cut off the bottom stalk so that the cauliflower sits flat. I left some of the smaller leaves/stalks that would get nice and crispy in the oven. Brush the top with olive oil, and season with salt and pepper. Roast in the oven for 20 minutes.
Make the dressing while the cauli is cooking. Zest and juice the lemon into a small bowl. Grate the garlic into the lemon, and whisk in the 3 tbsp olive oil. Add salt and pepper to taste.
Remove the cauli from the oven and pour over as much of the dressing as you'd like (reserve some for serving). Add the capers to the pan surrounding the cauli, and continue roasting until golden and tender when poked all the way through with a knife. Should be another 20 minutes or so depending on the size of your cauli. Serve with more dressing.
Doesn't it just look so tasty?
Nev and I have been on a cast iron kick lately. Maybe it's because it's always so blustery and cold out right now?
Cast iron meals are our cozy antidote.