If you have ever been to this space in the past, you'll know I'm a big fan of Fall.
October might just be my favorite month, and I'm so excited that it's just around the corner. Especially now that we're in PA. I just love when the weather starts to change (so relieving after a summer of humidity) and all the beautiful Fall colors!! And all the cozy!
Coziness is just my favorite state of being. And of course, the Fall bakes. Nothing beats all the spices, apples, and pumpkin!
These little muffins are another perfect Fall treat. Since moving to Pennsylvania, I have been taking this apple cider thing pretty seriously. I LOVE going apple picking at the you-pick orchards and reveling in all of the autumnal glory.
These muffins have reduced apple cider in them, shredded fresh apples, and all the warm spices! And they're topped with a coarse turbinado sugar for a little crunchy bite which is my fave part. So good!
Apple Cider Muffins
From
Mostly Sourdough
at
https://mostlysourdough.com/2020/09/apple-cider-muffins/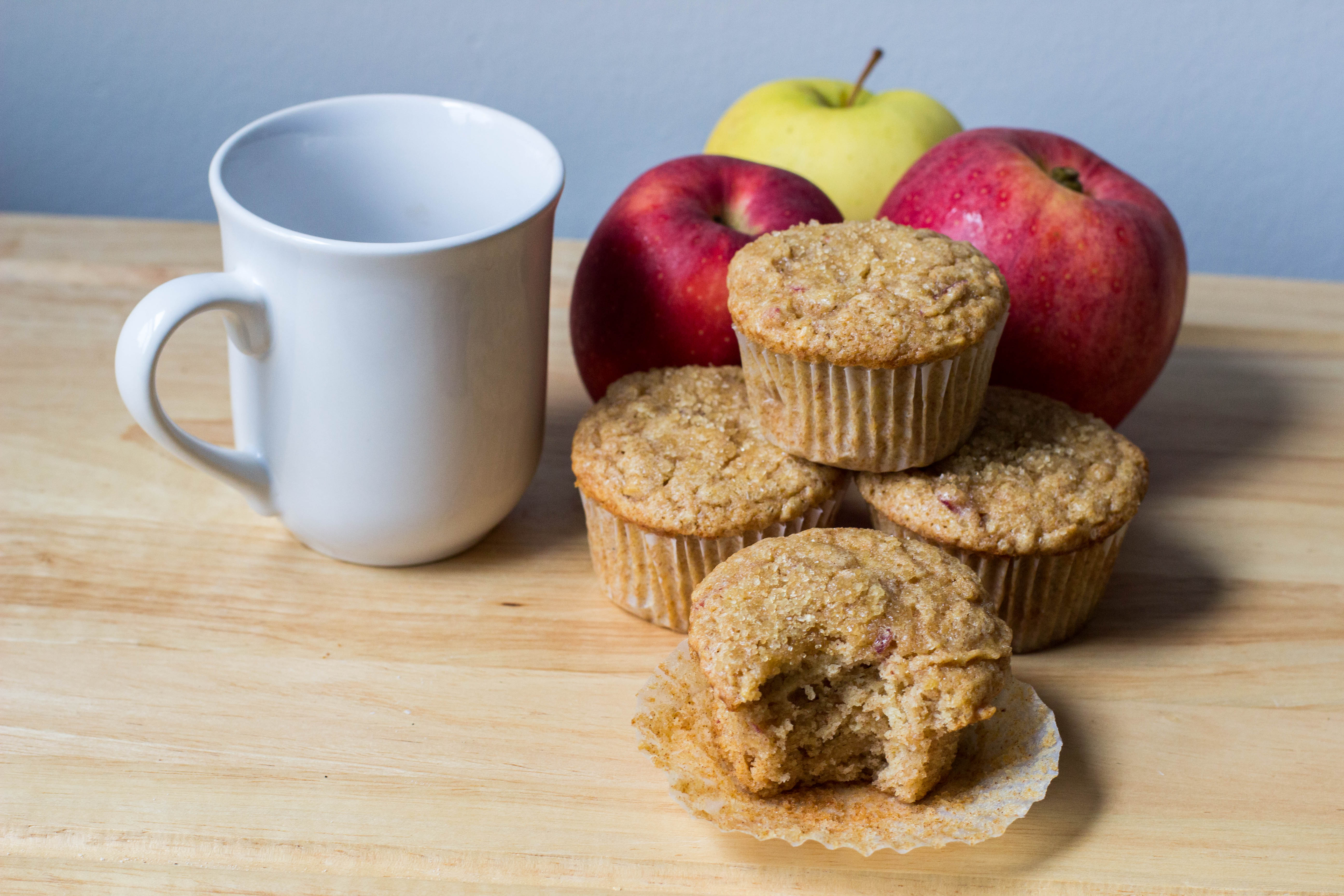 https://mostlysourdough.com/wp-content/uploads/2019/10/IMG_0015.jpg
Reduced apple cider, grated apple and seasonal spices make this muffin perfect for Fall!
You'll Need...
1 1/2 cups all purpose flour
1/2 cup whole wheat flour
2 1/4 teaspoons baking powder
3/4 teaspoon salt
2 teaspoons ground cinnamon
1 teaspoon ground cardamom
1/2 teaspoon ground nutmeg
1/2 teaspoon ground cloves
1 teaspoon ground ginger
1 1/3 cups sugar
1/4 cup apple cider (see note below about reducing it)
1/2 cup vegetable oil
2 eggs
1 teaspoon vanilla
2 medium apples, cored and grated (only peel it if it's a granny smith or tough skinned apple)
Coarse sugar for topping, optional
Directions
Preheat the oven to 350 degrees and line a muffin tin with liners.
Combine the grated apple, about 1/3 of the sugar and the spices. Leave to macerate until the juices from the apple start to come out.
In a large mixing bowl add the remaining sugar, apple cider, oil, eggs and vanilla and whisk to combine. Add the dry ingredients and mix with a spatula gently until barely incorporated. Next fold in the apple mixture.
Divide into your muffin tin (fill each about 2/3 full), top with about a teaspoon of coarse sugar, and bake for 20-25 minutes until a toothpick inserted comes out with a few crumbs.
Additional Notes
Reducing the apple cider down gives it a much more concentrated flavor! You don't need to use reduced cider if you don't have the time but if you want to: Take two cups of apple cider and boil on the stove in a heavy bottomed saute pan until reduced to 1/4 cup. It will be thick and almost syrupy. Cool before using in the muffins.
They really just look like your average muffin. But I promise they pack so much flavor inside given small unassuming exterior.
Not peeling the apples also gives them a great little texture pop in every bite (which I LOVE!). Yay for the best season!