Happy 2023 friends! Today I'm here to share these delicious and beautiful Sourdough Blood Orange Madeleines.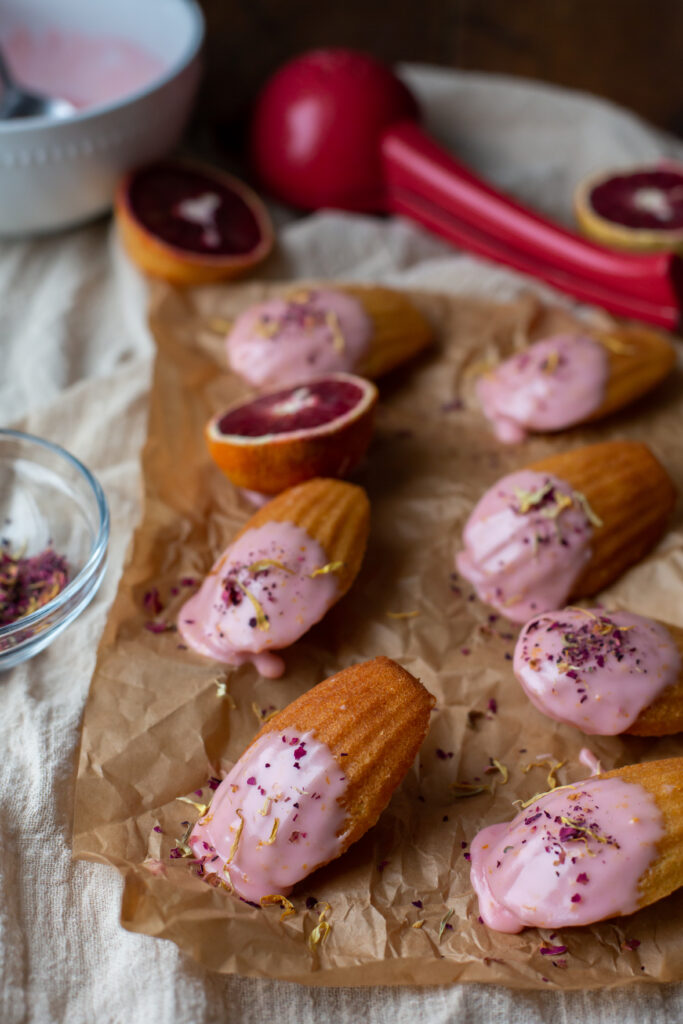 Madeleines are an interesting baked good because some find it unclear whether they're cookies or cakes. While the shape and size leans towards cookies, texture and taste-wise, IMO madeleines are cake all the way. Either way, they are so tasty!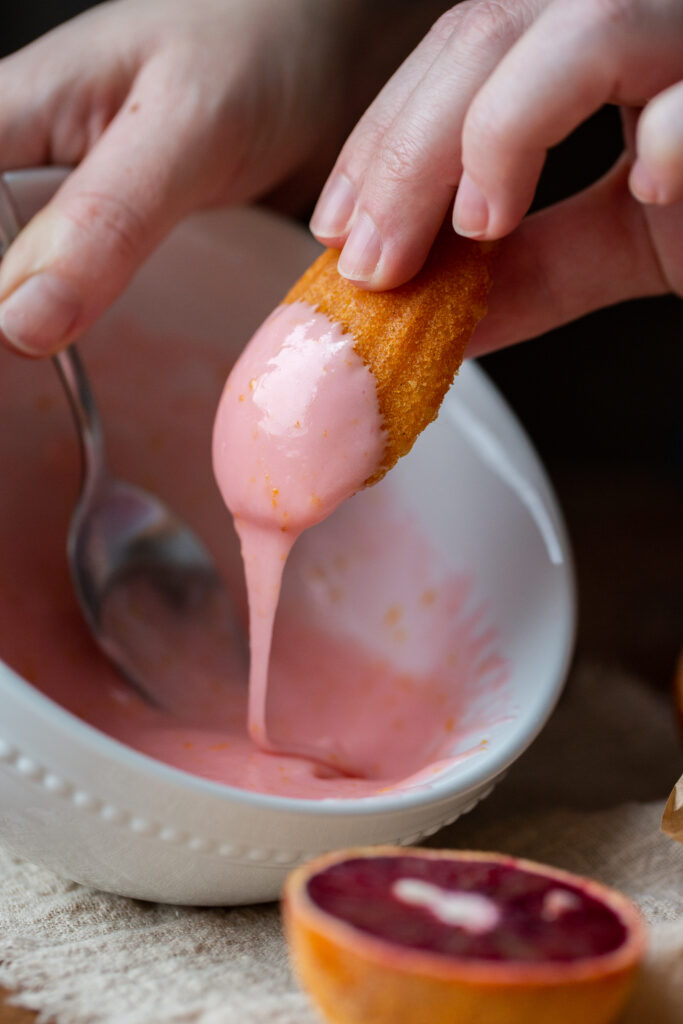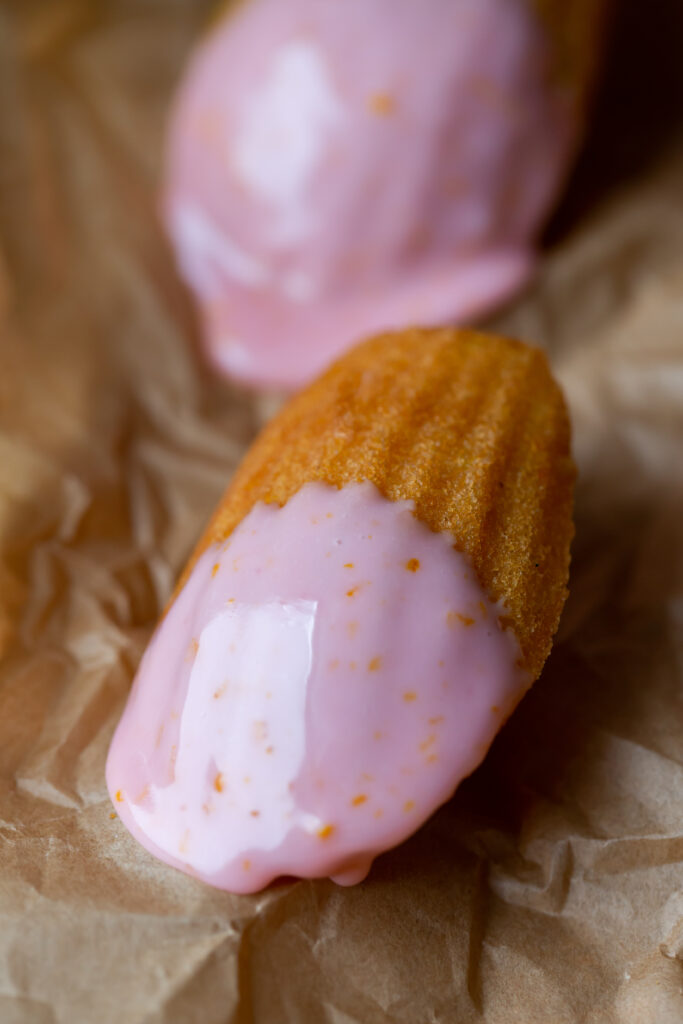 Now, if you've been visiting this blog for a while you'll know that when January comes around I am ALL about the citrus and especially blood oranges. I love how vibrant and beautiful they are, and every year I am so excited to bake something new with them.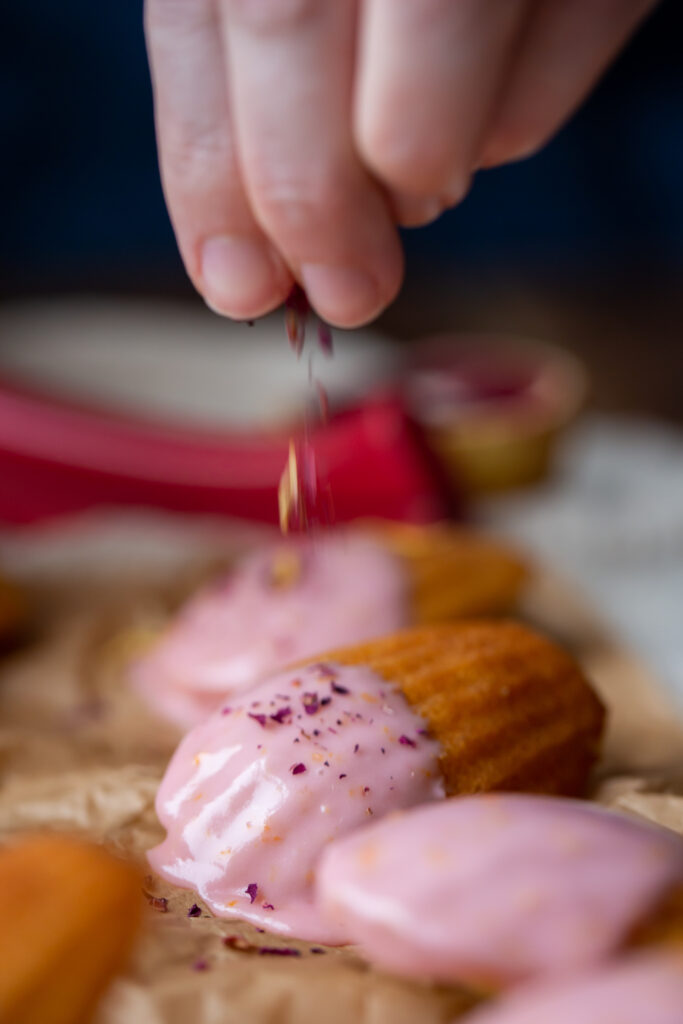 These madeleines are bright in flavor from both blood orange and lemon, and they're soft, fluffy and so addictive to eat.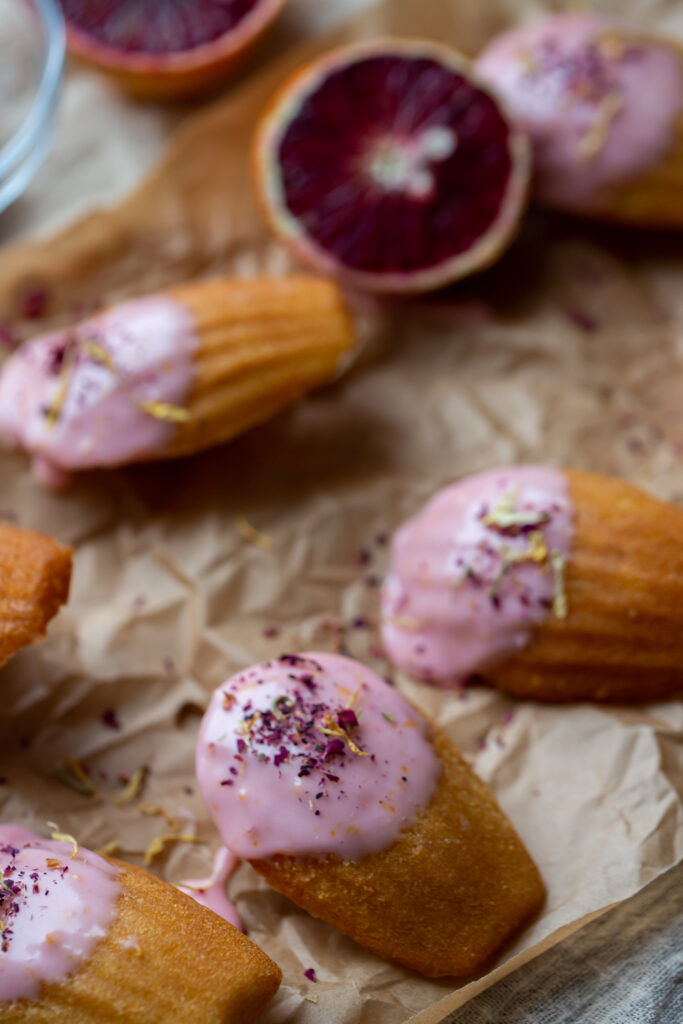 Sourdough Discard Blood Orange Madeleines
From
Mostly Sourdough
at
https://mostlysourdough.com/2023/01/sourdough-blood-orange-madeleines/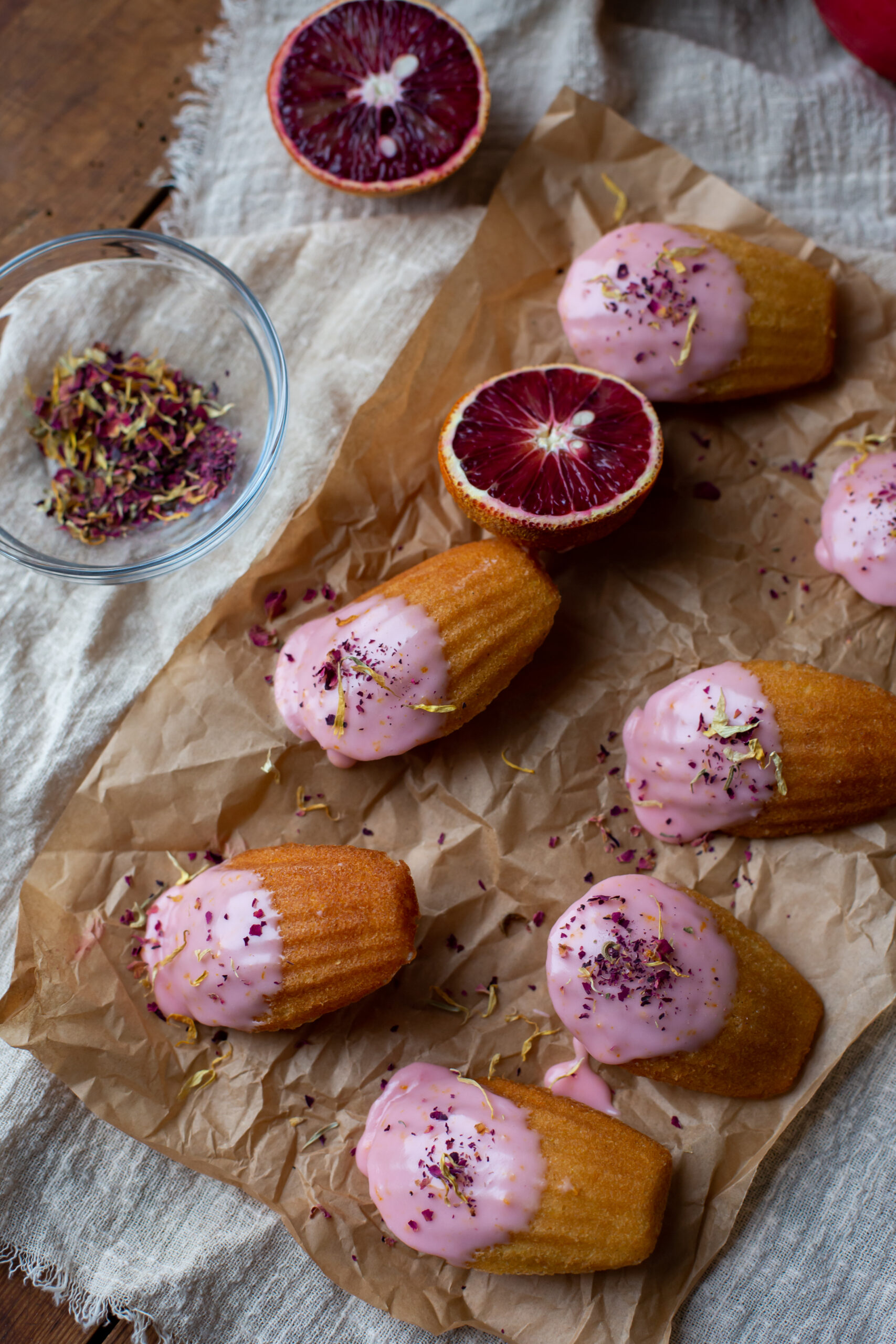 https://mostlysourdough.com/wp-content/uploads/2023/01/BH1A9289-scaled.jpg
Prep:
Cook:
Yield:

2 dozen madeleine (depending on pan size)

Total:
Madeleines made with sourdough discard and blood orange glaze.
You'll Need...
113 grams unsalted butter
67 grams granulated sugar
Grated zest of 1 lemon
Grated zest of 1/2 blood orange
2 eggs
15 grams honey
3 grams vanilla (I used vanilla bean paste, but extract is fine too)
50 grams sourdough discard
1 gram salt
5 grams baking powder
85 grams all purpose flour
Glaze: (Optional, or dust with powdered sugar to finish)
15-30 grams blood orange juice
75 grams powdered sugar
Dried flower petals for finishing
Directions
In a small frying pan, melt the butter over medium heat, keeping an eye on it. Set aside to cool slightly.
In a medium mixing bowl, combine the sugar with the citrus zest. Rub the zest and sugar together with your finger tips to extract the citrus oils and enhance the flavor. It should resemble wet sand after you're done. Next, add the eggs and whisk together until slightly fluffy, about two minutes. Whisk in the honey, vanilla, and sourdough discard.
Then add the dry ingredients, and whisk to combine. Finally, add the butter, and whisk until you have a smooth shiny batter. If you have a piping bag, transfer the batter to the bag and refrigerate for at least an hour (or overnight). Or just cover the bowl with plastic wrap, and refrigerate.
Preheat the oven to 375 degrees. Butter and flour your madeleine pan. Fill the pan slots about 2/3 of the way (don't over fill them!) using the piping bag, or you can always use a spoon or measuring spoon instead.
Bake the madeleines for a total of 8-10 minutes, rotating the pan halfway through. You want them to be a golden brown color, and the bumps on top should spring back when you touch them. Make the glaze (optional) while they bake by whisking together the glaze ingredients.
Remove them from pan immediately and allow to cool enough to touch. Finish by dipping in the glaze and sprinkling with crushed dried flower petals. Alternatively, dust with powdered sugar and serve warm.
Additional Notes
-Madeleines are best eaten the day they are baked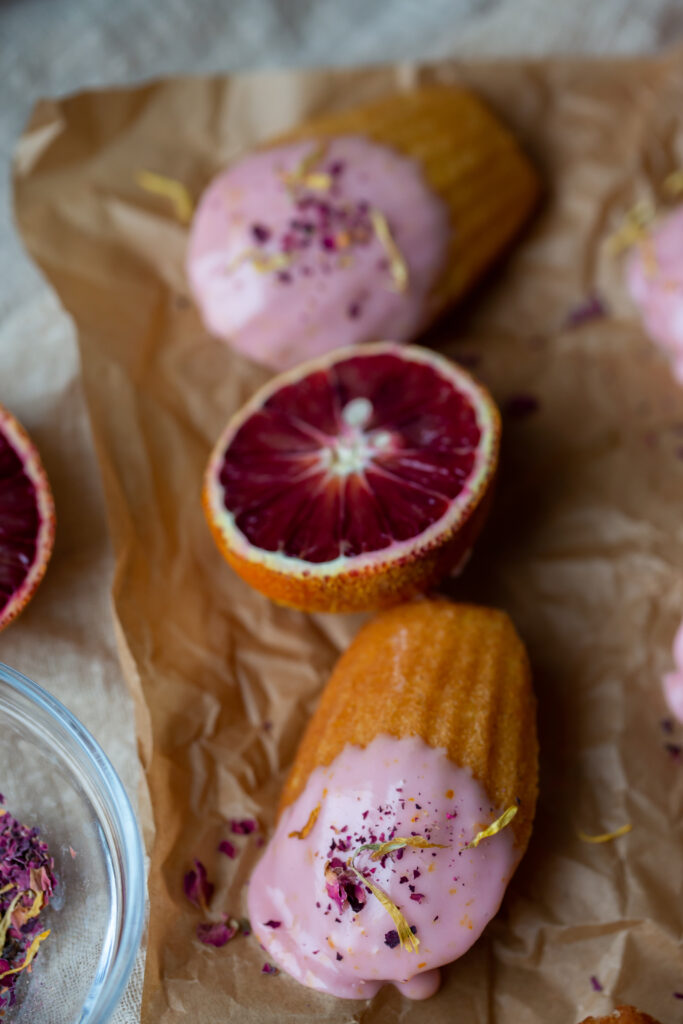 Just look at how pretty they are!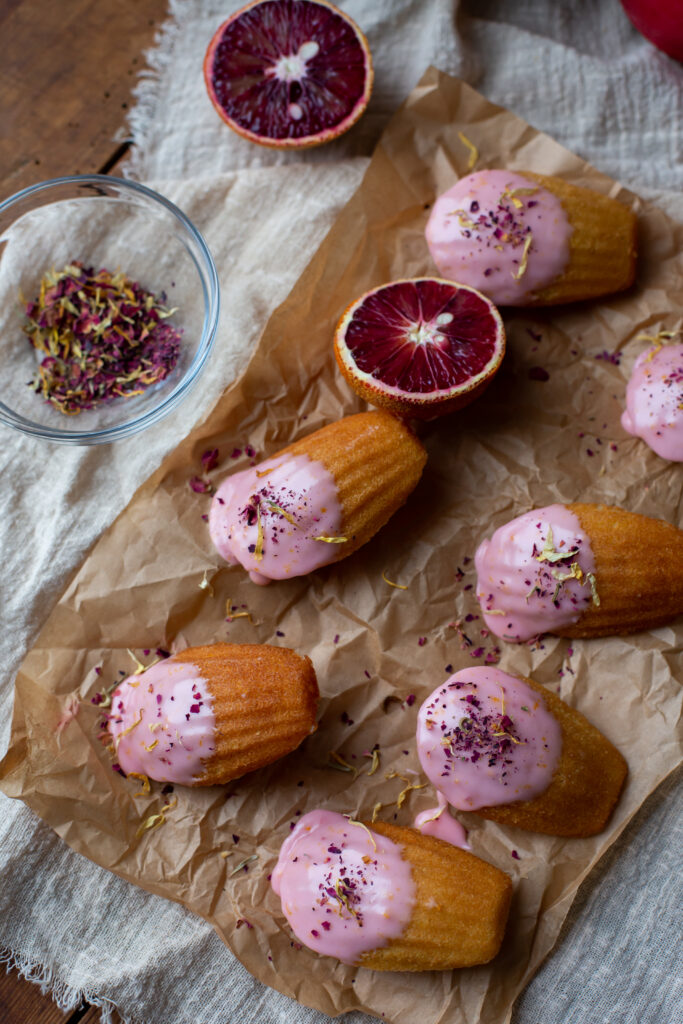 That blood orange juice makes the glaze the perfect shade of pink. And with some dried flower petals, these make for a lovely treat for Valentine's Day too!