Hi hello! I'm happy to finally share this delicious and super easy soft sandwich bread I've been working on.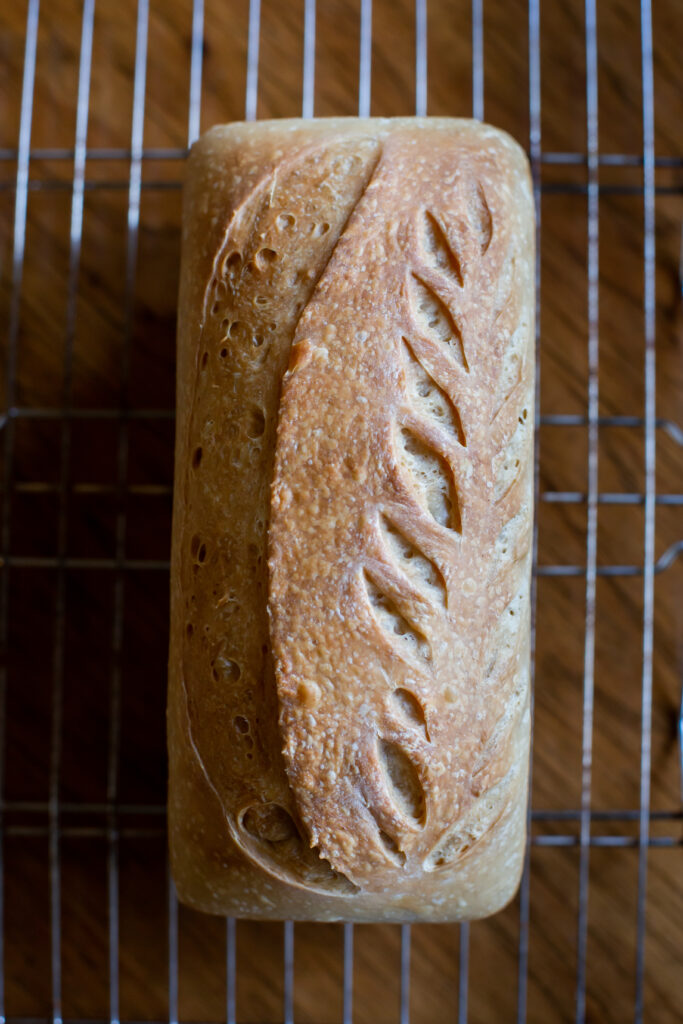 Sometimes all you want is a fluffy soft white bread for a sandwich.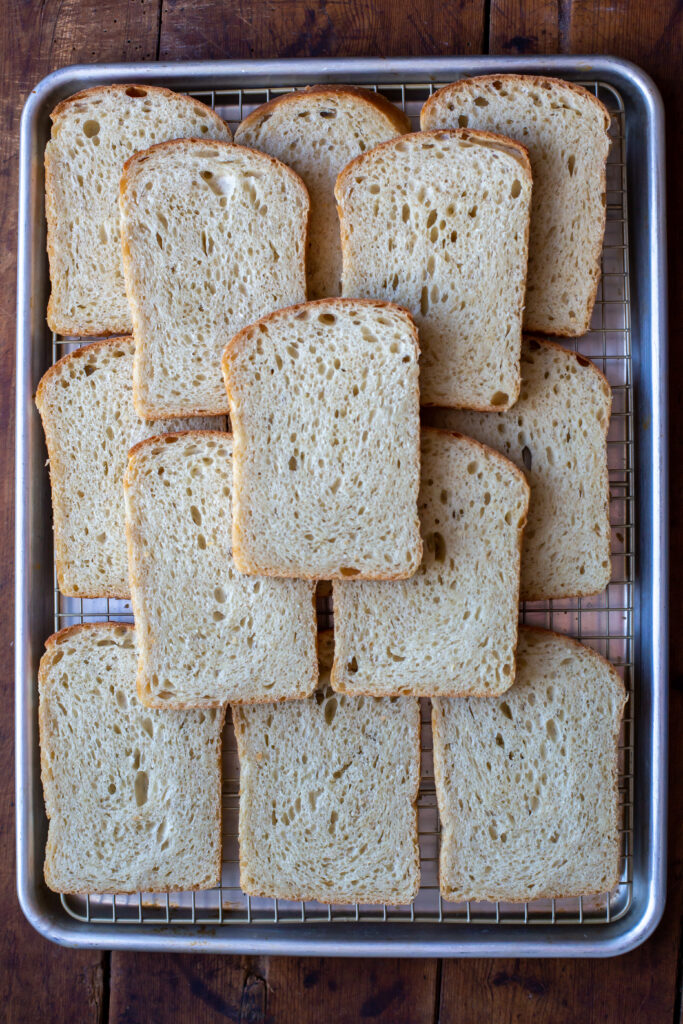 Don't get me wrong– I love a crusty and crisp country loaf the mostest, and they make great sandwiches too. And I also of course enjoy a whole wheat hearty loaf too. But I also like to have a little variety, and this loaf is a great one to add to your bread recipe rotation.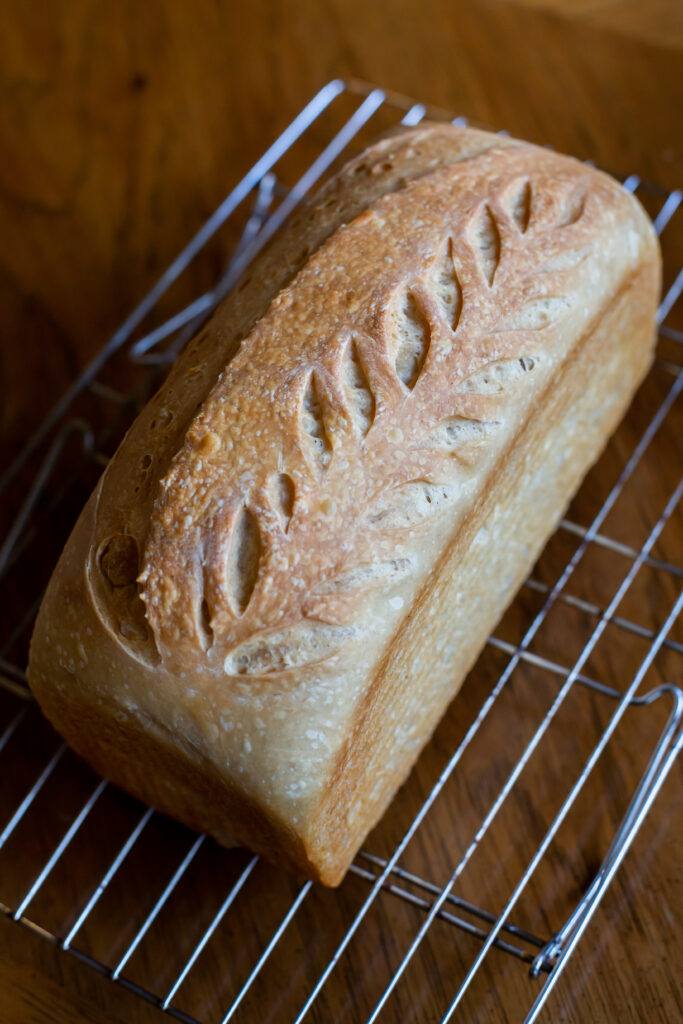 I'm still working on finalizing and developing recipes for my cookbook, but I have to say this is definitely a keeper. And I wanted to share it on the blog as a fun little sneak peek of recipes to look forward to in the book!
Soft Sourdough Sandwich Bread
From
Mostly Sourdough
at
https://mostlysourdough.com/2023/03/soft-sourdough-sandwich-bread/
Prep:
Cook:
Yield:

1 kilo loaf

Total:
An easy and delicious soft sourdough sandwich bread made with olive oil and honey!
You'll Need...
Levain (Night before mixing):
50 grams whole wheat flour
50 grams all purpose flour
1 tablespoon active sourdough starter
100 grams water, warm
Dough:
100 grams levain (from night before)
300 grams warm water
60 grams olive oil (or softened butter)
15 grams honey
500 grams all-purpose flour
10 grams salt
Directions
Levain: The night before mixing your dough, make the levain by mixing together the levain ingredients in a mixing bowl or jar. Cover loosely and leave in a draft free space for up to 12 hours.
Mix the dough: The next morning in a large mixing bowl, add the levain and water. Mix to combine. Next add the olive oil and honey, and whisk until combined. Finally, add in the flour and salt and mix using a wooden spoon or a dough whisk until a shaggy dough forms. Allow to rest for 30 minutes.
Bulk fermentation: Over a period of 3-4 hours, perform 2-3 sets of stretch and folds or coil folds on the dough to develop the gluten structure. The dough should increase by 20-30% over this time.
Shape: After the bulk ferment, grease a 9x4 pullman or 9x5 inch loaf pan. Turn the dough out onto a work surface (try not to use any flour if you can-- wet hands and a very lightly damp work surface will do). Square off the dough, fold each side into the middle, and roll into a loaf shape the approximate length of the loaf pan. Place the dough seam side down into the pan and cover with a tea towel or plastic wrap.
Proof: Allow the loaf to rise at room temperature until the dough just reaches the top edge of the pan. The timing on this can vary based on the temp in the room, but this can take anywhere between 3 and 5 hours. Alternatively, you can let it rise at room temp part of the way, and then refrigerate until you want to bake it.
Bake: Once the dough has risen to the top of the pan, preheat the oven to 450 degrees. Score the loaf, if desired, and bake for 30-40 minutes until golden brown. Immediately remove the loaf from the pan and allow to cool on a wire rack fully before slicing.
Additional Notes
I've made this recipe with both butter and olive oil. I actually prefer the bake with olive oil, but use what you like!
This loaf can be proofed all of the way at room temperature, or you can let it rise part of the way and then refrigerate to delay baking. If you want a tall loaf, just be sure to let it rise to the top of the pan.
Slice the loaf and freeze the slices to have sandwich bread on hand for when you want it.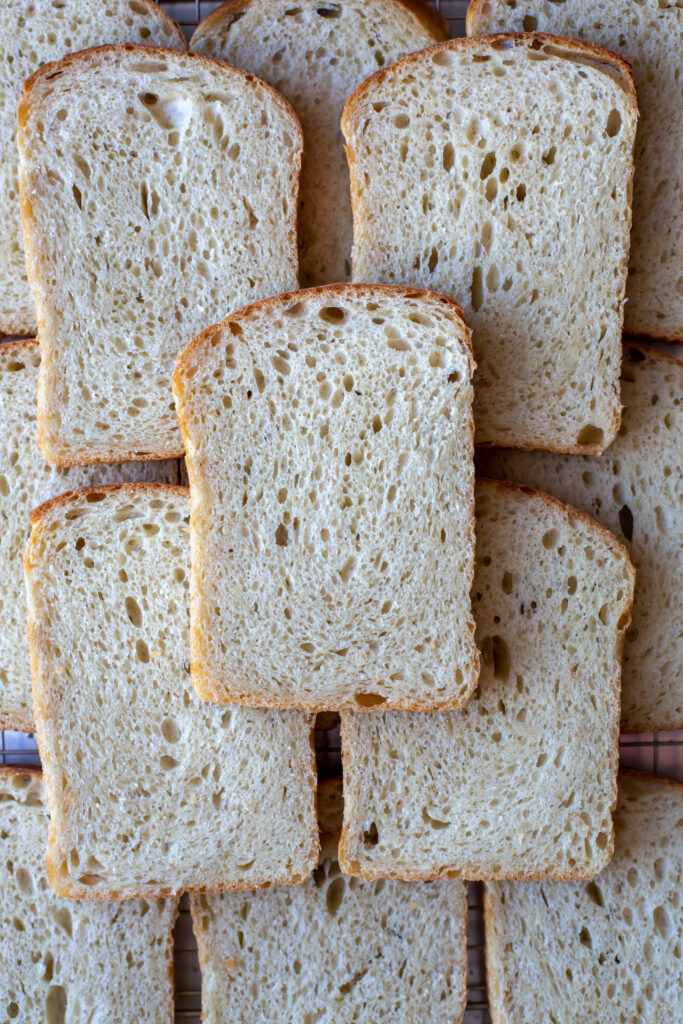 I like to make a double batch of this recipe for 2 loaves, and then I slice and freeze them to have a bunch on hand. That way you can just pull out as many slices as you want. They can be zapped in the microwave for 30 seconds and then toasted, or just thawed at room temperature.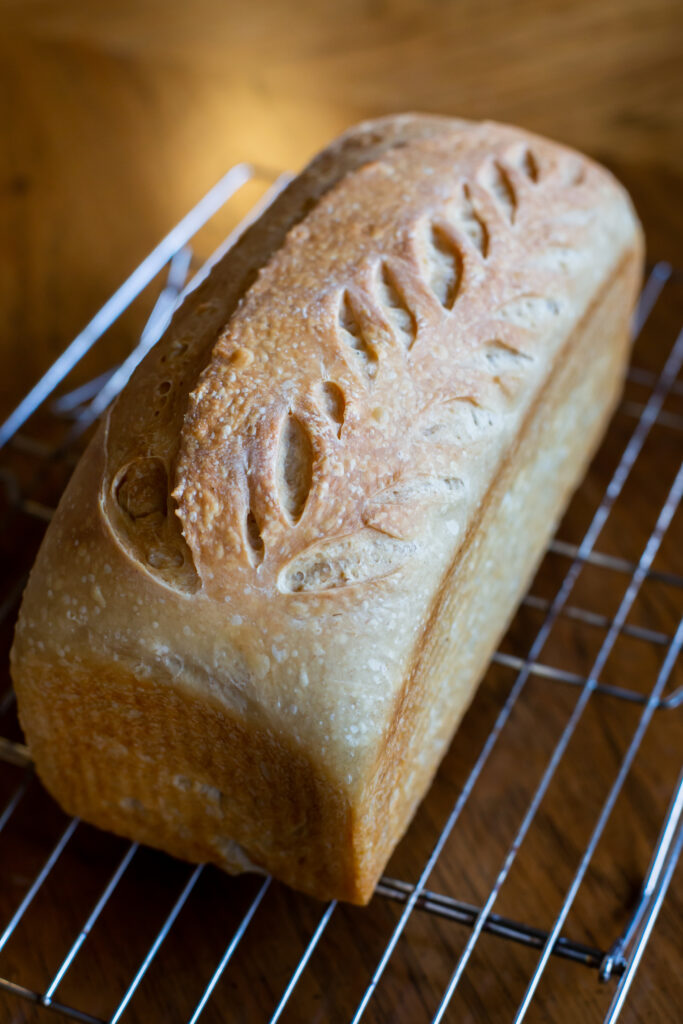 Happy sandwich making, bread friends!