Happy October my baking friends!
Ready for all the seasonal fun? I sure am.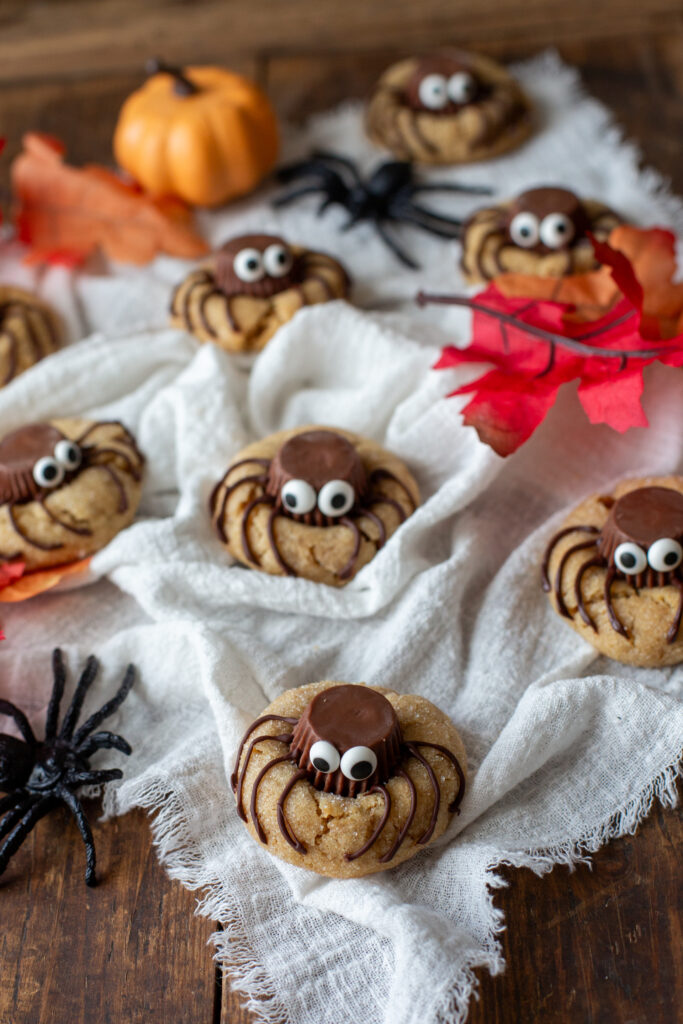 These cute little spider cookies are based on a recipe I shared on the blog here years ago, but I couldn't help but spruce up the recipe with some sourdough discard.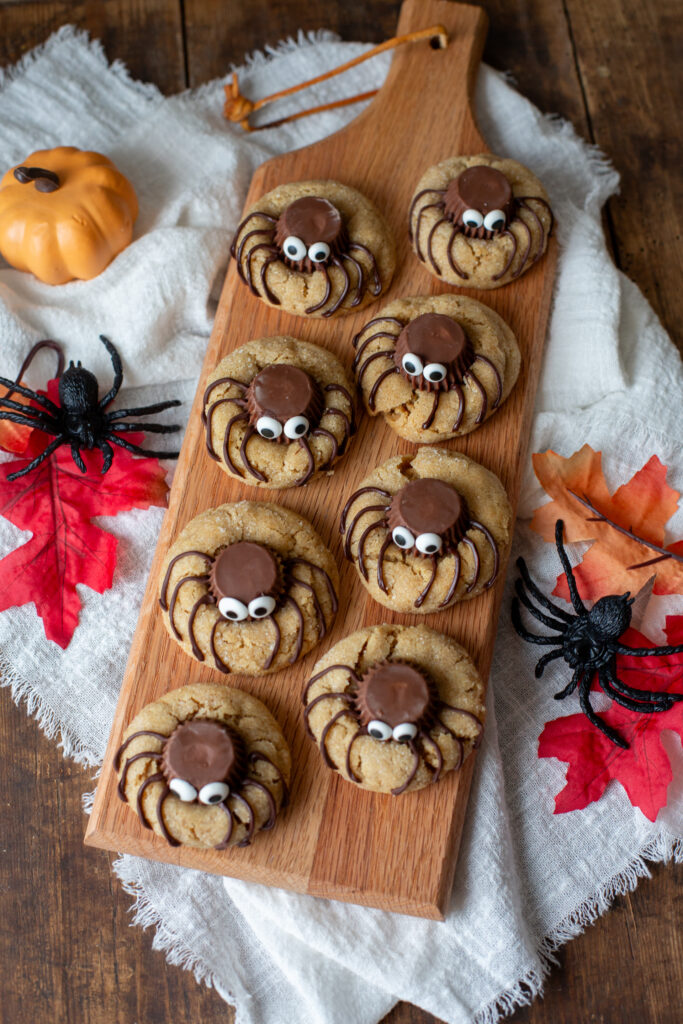 These are some of the best peanut butter cookies. They're perfectly chewy and stay nice and soft, just the way I like a peanut butter cookie. And with the chocolate, these are just right.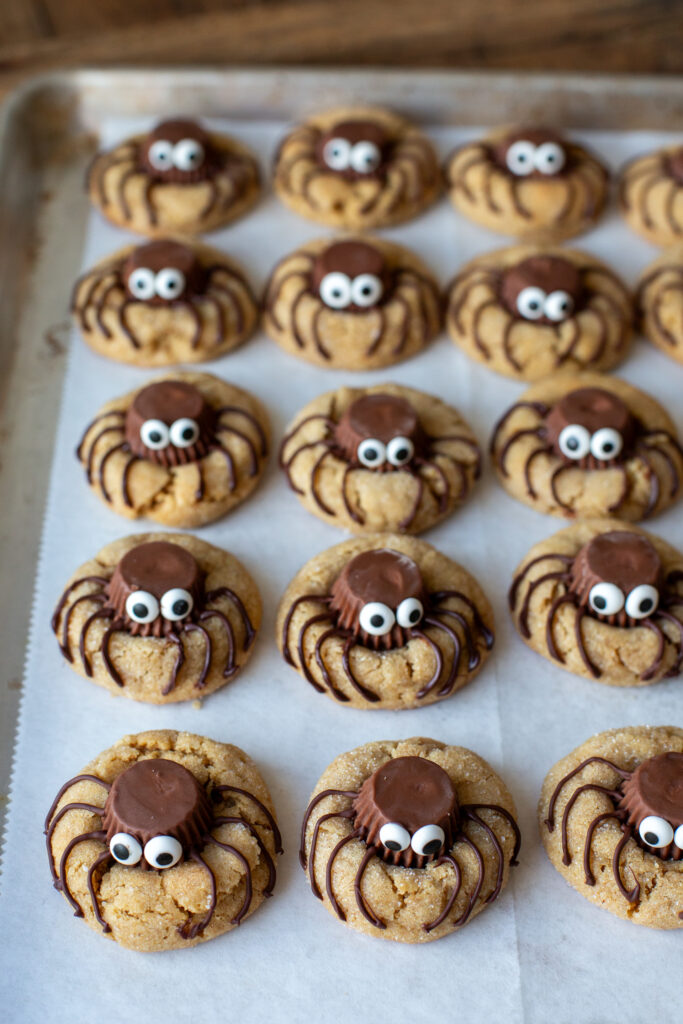 I love any excuse to get festive with my bakes, and it's officially spooky season!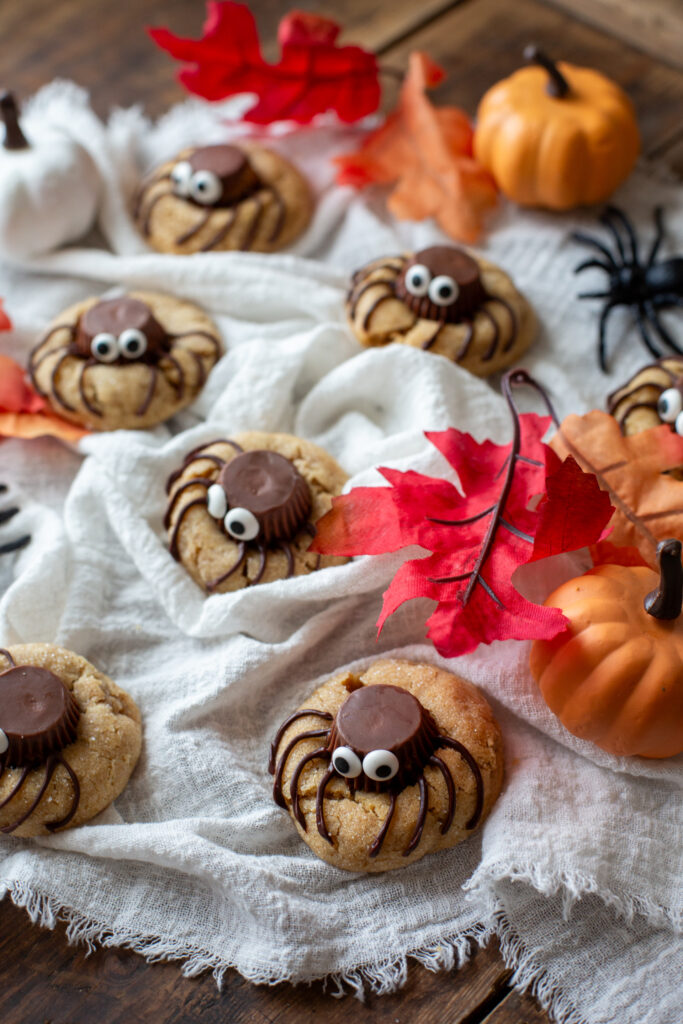 Sourdough Spider Peanut Butter Cookies
From
Mostly Sourdough
at
https://mostlysourdough.com/2023/10/sourdough-spider-peanut-butter-cookies/
Peanut butter blossom cookies made with sourdough discard and peanut butter cups, spookified!
You'll Need...
113 grams unsalted butter, room temp
180 grams creamy peanut butter
57 grams brown sugar
67 grams granulated sugar
1 egg
50 grams sourdough starter
5 grams vanilla
6 grams baking soda
3 grams salt
180 grams all purpose flour
Extra granulated sugar for rolling
Mini Reeses, unwrapped
Dark chocolate, melted (for legs)
1 package candy eyes
Directions
In the bowl of a stand mixer, cream together the butter and sugars. Next beat in the peanut butter. Then add the egg and vanilla and beat until combined. Scrape down the sides and bottom of the bowl with a spatula. Mix in the sourdough starter. Next, add the dry ingredients and mix on low until the dough just comes together. Chill the dough (covered) for at least an hour, or overnight. Prepare 2 baking sheets with parchment.
After chilling, preheat the oven to 375 degrees and scoop out the dough into 1 1/2 tablespoon balls. Roll them in the sugar, and then bake on your baking sheets for 9-10 minutes until lightly golden (they should not spread much). Gently transfer to a cooling rack lined with wax paper and immediately place the Reeses into the middle of the cookies. Press them down slightly into the cookie so they stay.
Allow to cool (you may need to refrigerate them if the Reeses start melting too much), and then glue on the eyes with your melted chocolate. Transfer some of the chocolate to a piping bag, and snip a small hole. Pipe out the legs onto the sides of the cookies. Allow to firm up, and store in an airtight container.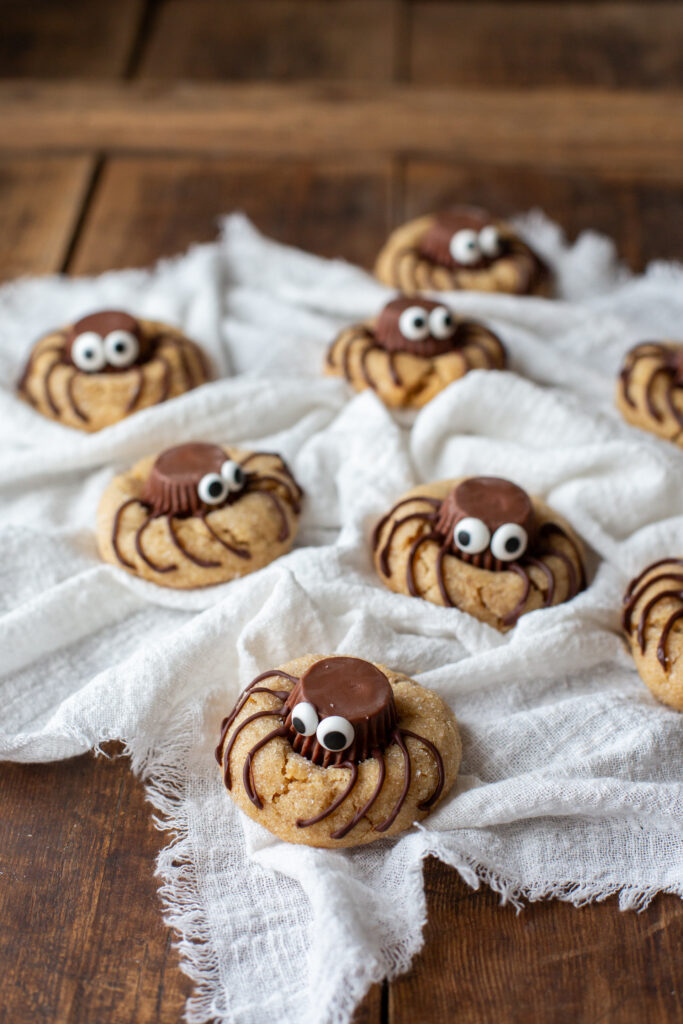 Just look at how stinkin' cute these are! They're perfect to take to a Halloween party.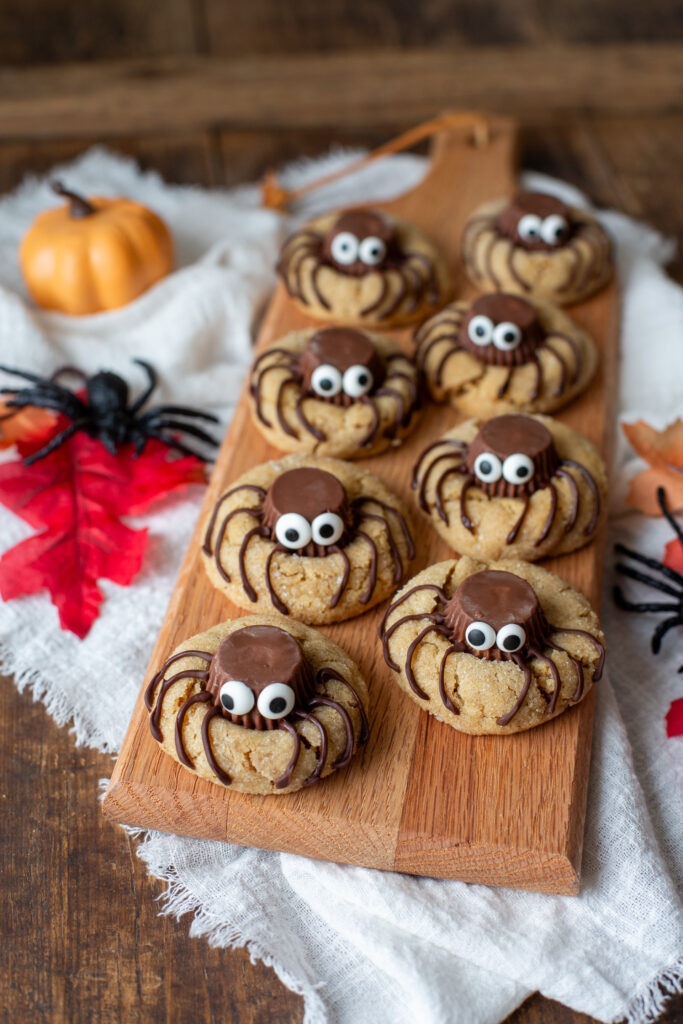 Happy haunting.