It's hump day friends!
Which means it's time to show you guys the softest chewiest chocolate chip cookies.
They're exactly what I want in a cookie. I can't stand crispy or crunchy choco chip cookies. They have to be soft and full of bursts of dark chocolate. And preferably topped with flaky sea salt.
I know I know. Another damn chocolate chip cookie recipe to print out or bookmark and eventually lose. But bear with me! These are fab.
This recipe has you use cream cheese and no eggs! Crazy right? Who would ever do that? But but but…trust me! The cream cheese helps keep them perfectly chewy and gives them a little extra flavor. I promise, you'll love them.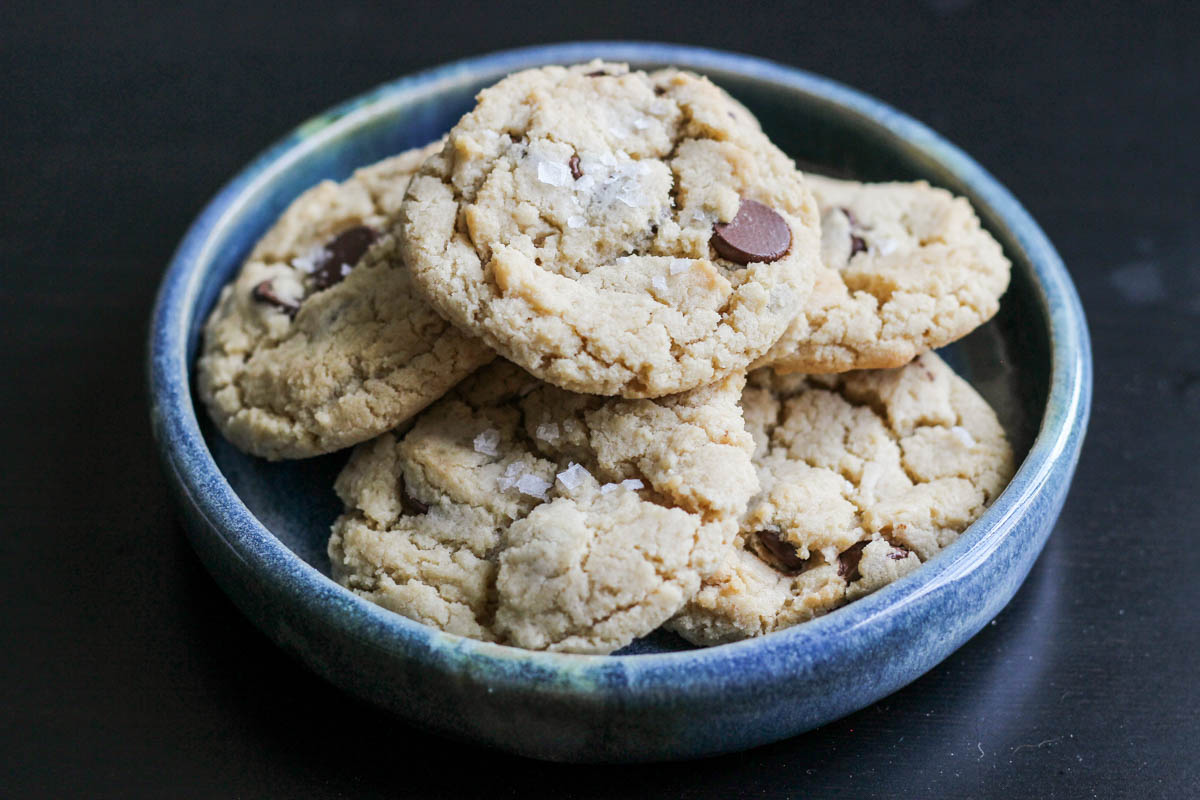 Soft Chocolate Chip Cookies
From
Mostly Sourdough
at
https://mostlysourdough.com/2019/05/soft-chocolate-chip-cookies/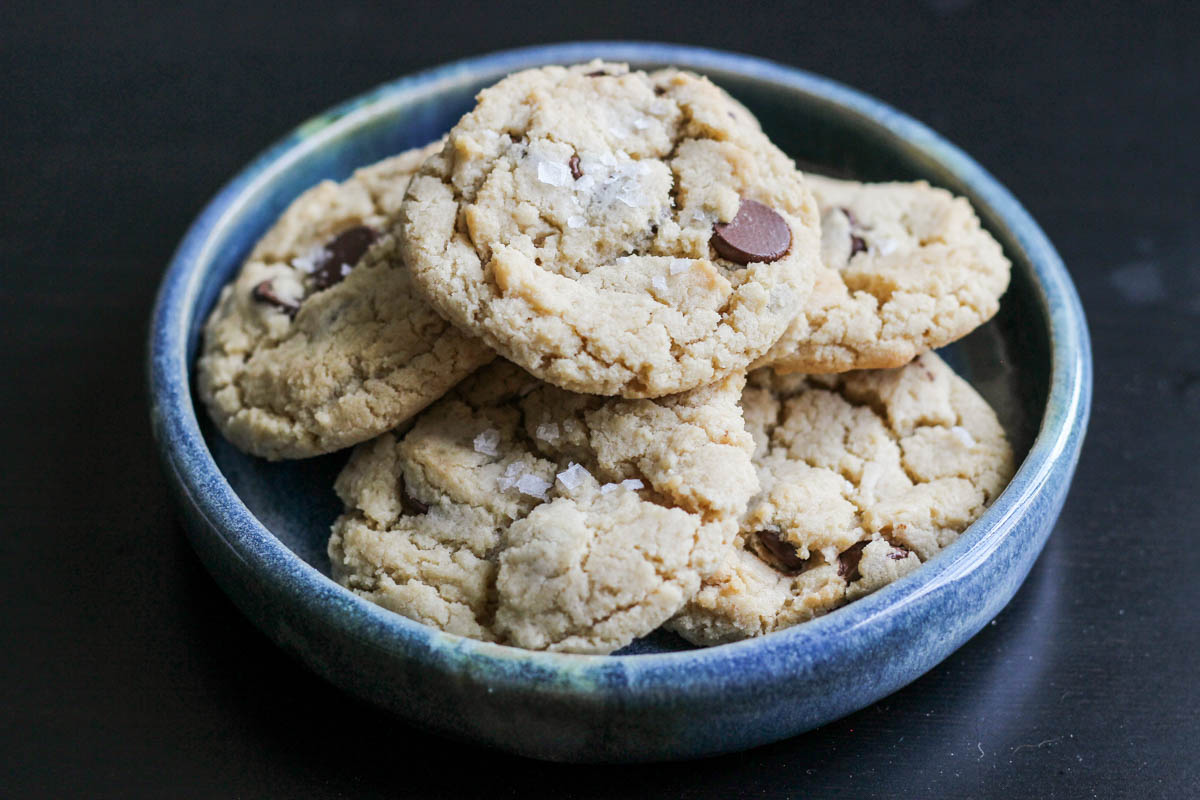 https://mostlysourdough.com/wp-content/uploads/2019/05/IMG_8561.jpg
Prep:
Cook:
Yield:

3 dozen

Total:
Cream cheese makes these classic cookies the perfect soft and chewy texture.
You'll Need...
4 ounces cream cheese, room temp
6 ounces (3/4 cup or 1.5 sticks) unsalted butter, room temp
1/2 cup granulated sugar
1 cup brown sugar
2 teaspoons vanilla
1 teaspoon salt
1/2 teaspoon baking soda
2 cups all purpose flour
10 ounces large bittersweet chocolate chips, or coarsely chopped bittersweet chocolate
Directions
Preheat the oven to 350 degrees. Line 2 baking sheets with parchment.
In the bowl of your stand mixer, beat the cream cheese, butter, and sugars until light and fluffy. Scrape down the bowl with a spatula. Add the vanilla, salt and baking soda and mix until incorporated. Add the flour, one cup at a time and mix until the dough just comes together. Scrape down the bowl again before mixing in the chocolate.
Scoop using a 2 tablespoon cookie scoop onto your baking sheets about two inches apart, flatten slightly with your hand, and top with flaky sea salt (if desired). Bake for 11-13 minutes until golden on the edges. Serve warm! 🙂
Additional Notes
Want to freeze your cookie dough?
I usually will only bake a tray of cookies at a time, so I freeze the rest of the dough until I want to bake it off. Scoop the dough onto a baking sheet and freeze until solid before putting the cookie dough balls into a baggy and freeze for up to three months.
These are great if you happen to have an extra half block of cream cheese lying around, and no eggs. Which, believe it or not, DOES happen to me from time to time.
Also, you can eat the dough without feeling as guilty about raw egg. (Though uncooked flour isn't good for you either FYI!)
Yay for chewy chocolate chip cookies. The way they're meant to be. Feel free to fight me on dat.