Time to show you guys the wonder that is the Galette.
Galettes are a type of pie that are baked free-form. They don't require a pie plate, or even a top crust!
They're the lazy-baker's pie. The kind of pie you can just throw together at the last minute.
The rustic– easy as heck– pie that everyone should know about!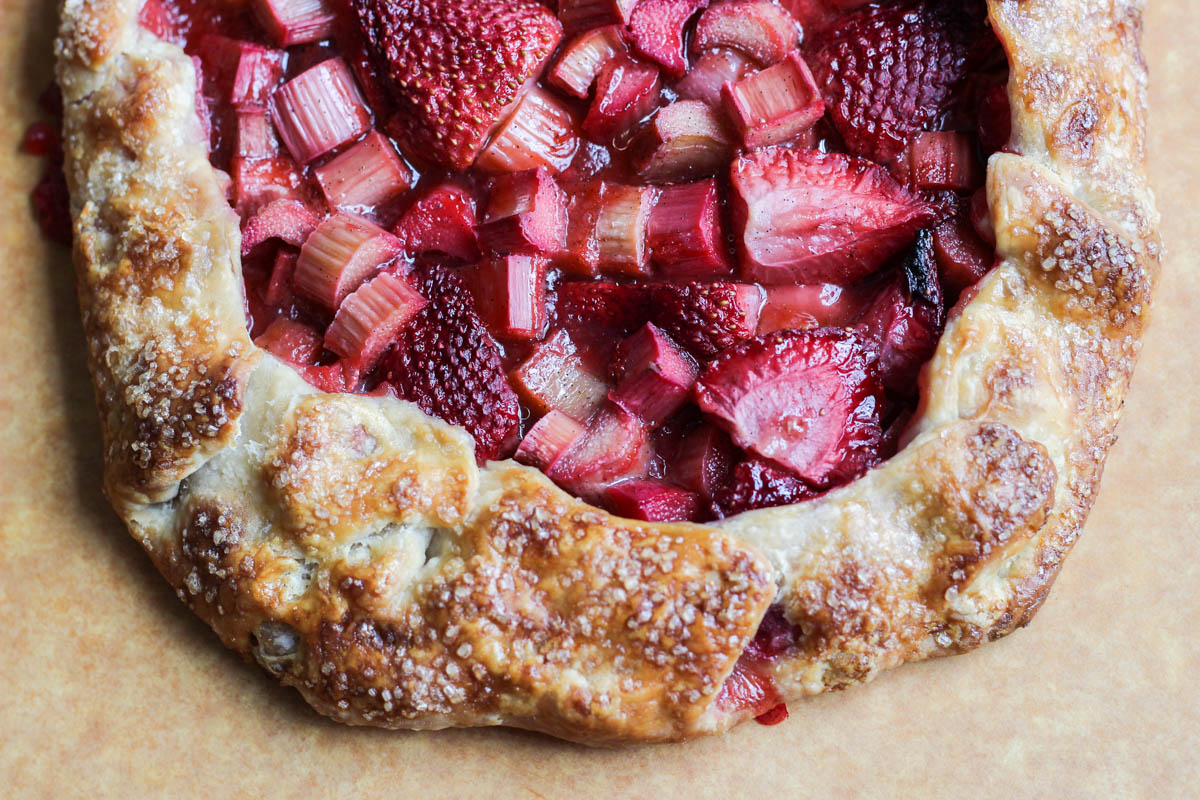 Since I am a pie purist, I don't necessarily believe that galettes could replace my beloved true pie. BUT they are a super easy and charming alternative for those who might be afraid of making a full on pie.
Strawberry & rhubarb are the classic pairing I totally crave in the spring as seasonal fruits start to pop up in the market. Perfect for a galette because you get to see all that beautiful fruit with the exposed window!
Tart rhubarb and sweet strawbs with a flaky crust.
Yep, heaven on a plate right there.
Strawberry Rhubarb Galette
From
Mostly Sourdough
at
https://mostlysourdough.com/2019/05/strawb-rhubarb-galette/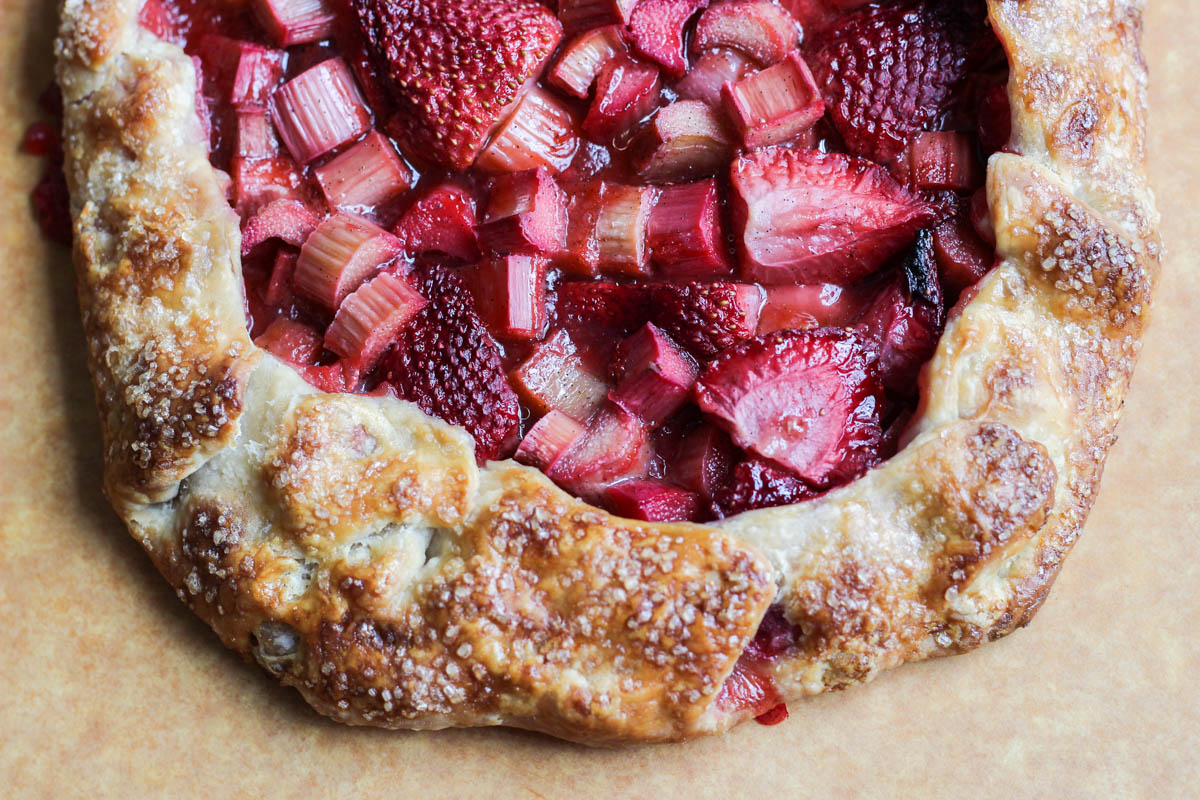 https://mostlysourdough.com/wp-content/uploads/2019/05/IMG_8684.jpg
A galette (aka rustic lazy-person pie) filled with a seasonal favorite: strawbs & rhubarb.
You'll Need...
Crust:
1 1/4 cups ap flour
1/2 teaspoon salt
2 teaspoons sugar
1/2 cup butter, cold and cubed
1/2 cup cold water
1 tablespoon distilled white vinegar
Ice
Filling:
8 ounces strawberries, washed, hulled & halved
4 stalks rhubarb, washed and sliced into 1/2 inch slices
1/4 cup granulated sugar
2 tablespoons cornstarch
Juice of half a lemon
1 teaspoon vanilla bean paste (or extract)
1 egg, whisked (for washing)
Turbinado sugar (for topping crust)
Whipped cream or ice cream for serving
Directions
Crust: In a large mixing bowl, whisk together the dry ingredients. Combine the water, vinegar and ice in a measuring cup or other bowl. Cut the cold butter into the flour mixture using a pastry cutter or your hands until it resembles pea sized lumps. Drizzle over the wet mixture by the tablespoon, and use a spatula to stir together until a dough forms. Try not to add too much liquid (it really shouldn't need more than 1/4 cup or 4 tablespoons to come together). Use your hands to squeeze it all together and incorporate the liquid if needed. Wrap in plastic and chill for at least an hour or overnight.
Filling, assembly & bake: Preheat the oven to 400 degrees. Line a baking sheet with parchment. Combine the strawbs and rhubarb in a bowl. Add the sugar, cornstarch, lemon juice & vanilla bean paste. Toss to combine. Roll out the crust on a well floured surface into a circle or a rectangle about 1/16 inch thick. Transfer to your baking sheet and pour the filling on leaving a two inch border on all sides. Fold the sides over the filling, sort of crimping them over each other as you go. Keep it rustic! 🙂 Brush the crust with egg wash and sprinkle with the turbinado sugar. Bake for 40-50 minutes, rotating halfway through, until the crust is a golden brown and the filling is bubbling. Allow to cool a bit before slicing and serving.
Additional Notes
Make the crust ahead of time! Keep it in the fridge for up to 2 days or you can freeze it for up to a month.
I told you guys last week I was going strawberry crazy. It's a problem. But not really.
Just looook at that crust. Dead.