Welcome to December friends!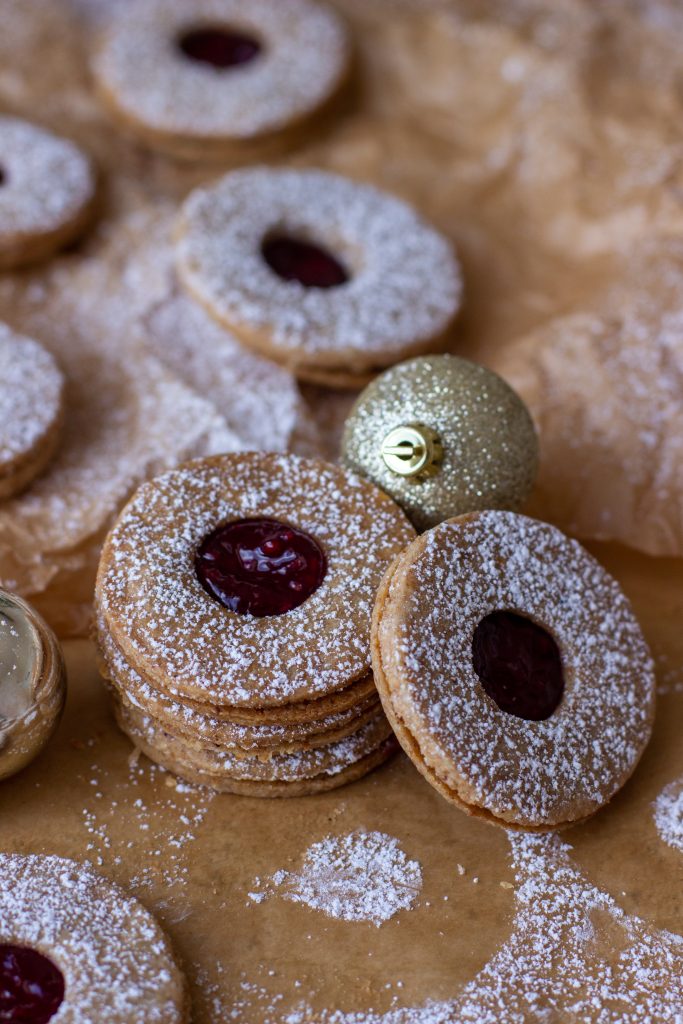 These linzer cookies are some of my favorite holiday classics!
They're the perfect tender little cookie that features ground toasted hazelnuts, just a hint of warm spices and citrus zest to remind us of the season.
Of course, they have sourdough starter in the cookie as well to stay on brand for me. I can't help but put sourdough in everything.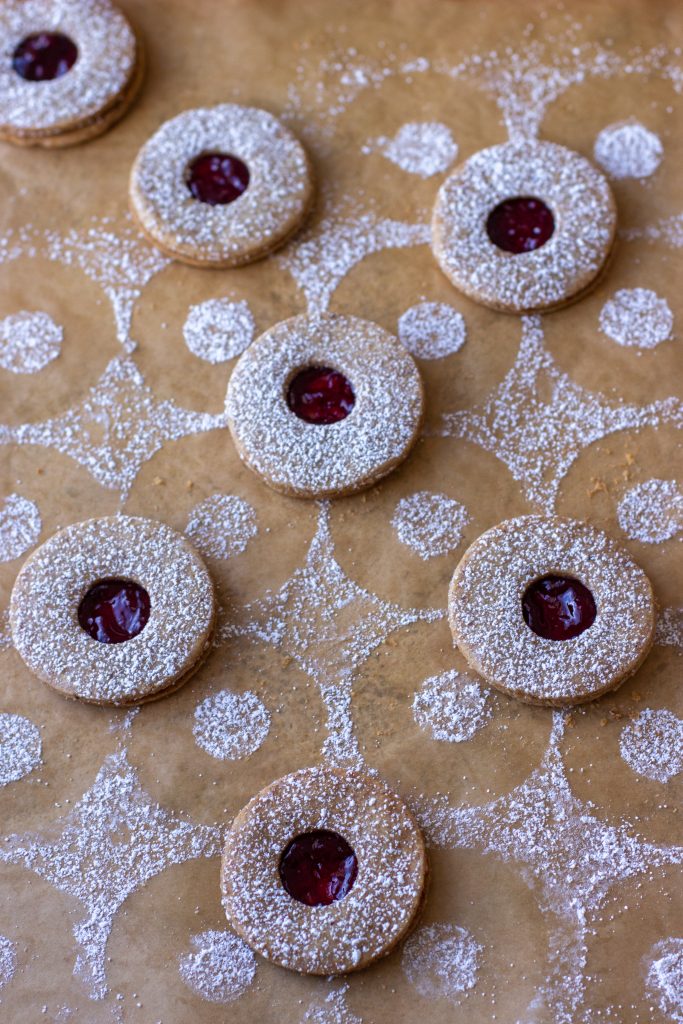 Paired with a little homemade jam, these are so tasty. Linzers typically have raspberry jam, but feel free to use whatever you'd like.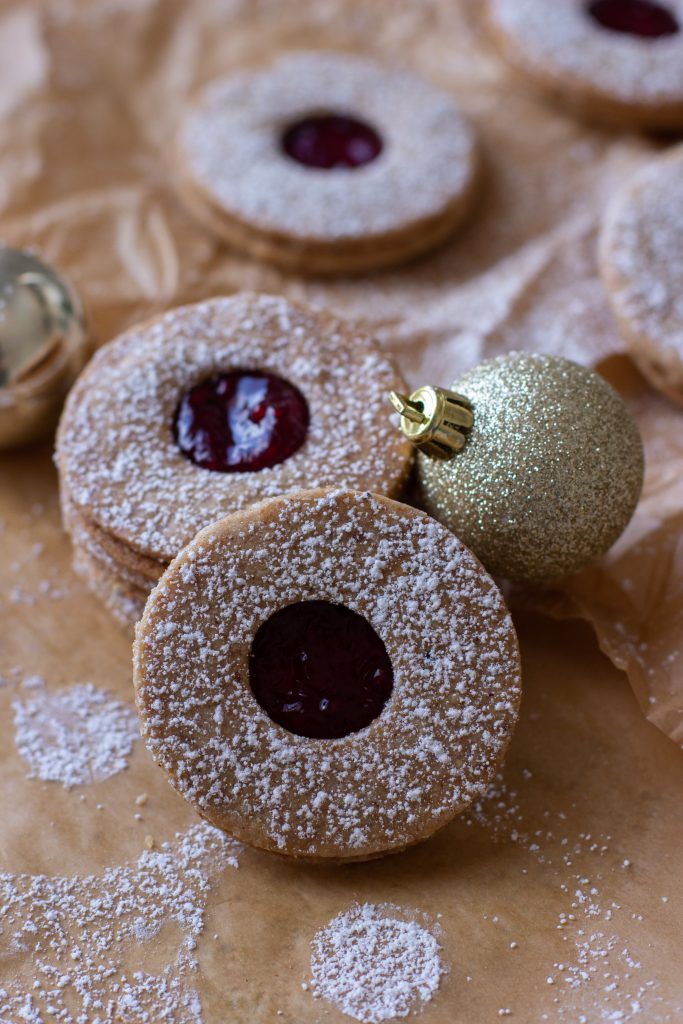 Sourdough Hazelnut Linzer Cookies
From
Mostly Sourdough
at
https://mostlysourdough.com/2021/12/sourdough-hazelnut-linzer-cookies/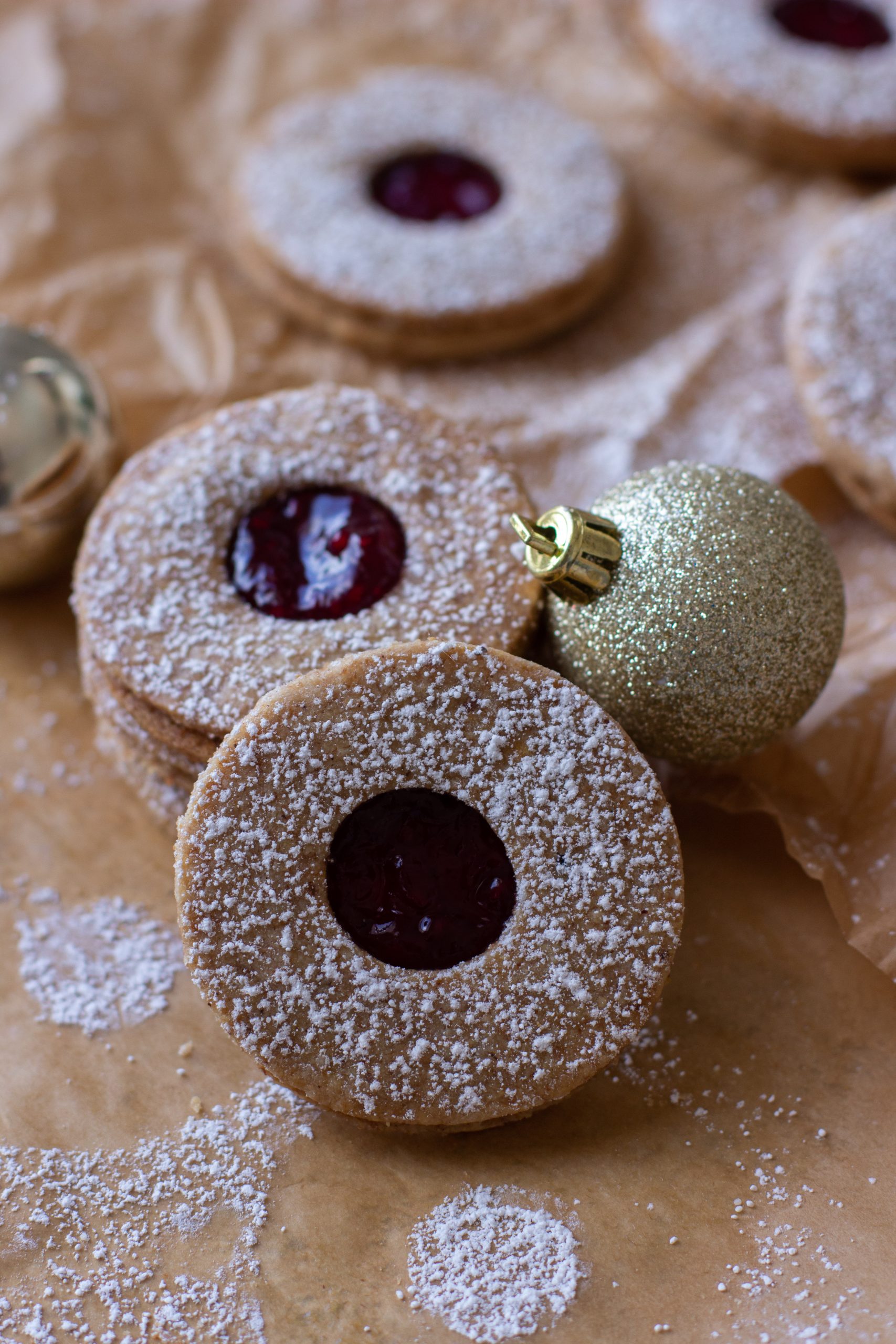 https://mostlysourdough.com/wp-content/uploads/2021/12/IMG_0490-scaled.jpg
Classic linzer cookies made with hazelnuts and sourdough discard.
You'll Need...
400 grams all-purpose flour
100 grams brown sugar
1 gram salt
3 grams cinnamon
Pinch of ground cardamom
150 grams hazelnuts, toasted (or other nut of choice)
225 grams unsalted butter, room temp
100 grams sourdough starter
1 orange, zested
Jam of choice
Powdered sugar, for dusting
Directions
In the bowl of a food processor, combine the dry ingredients and toasted hazelnuts. Process until sandy. Next add the butter, sourdough starter and citrus zest. Pulse until a dough forms. Pat the dough into a rectangle, cut in half and wrap each half in plastic wrap. Allow to chill in the fridge for at least an hour, but longer makes it easier to roll out. The dough will last in the fridge for up to 3 or 4 days.
Roll the chilled dough out between two pieces of parchment to about 1/8 inch thick. Chill the dough again before cutting using a cookie or biscuit cutter. Cut the middle out of half of your cookies to create a window (you can use the back end of a piping tip). Transfer to parchment lined baking sheets and chill again.
Preheat the oven to 325 degrees and bake for 12-16 minutes until lightly golden. Allow to cool entirely before filling with jam, dusting the lids with powdered sugar and sandwiching them.
Additional Notes
This dough can be a little tricky to work with as it gets sticky at room temperature. I like to let it sit out of the fridge for 20 minutes or so before rolling so it's easier...Then chilling the dough after it has been rolled out makes it a lot quicker to cut out the cookies.
If you want to make these ahead of time, I would wait to sandwich the cookies with jam until you want to serve them. They soften as they sit with the jam filling.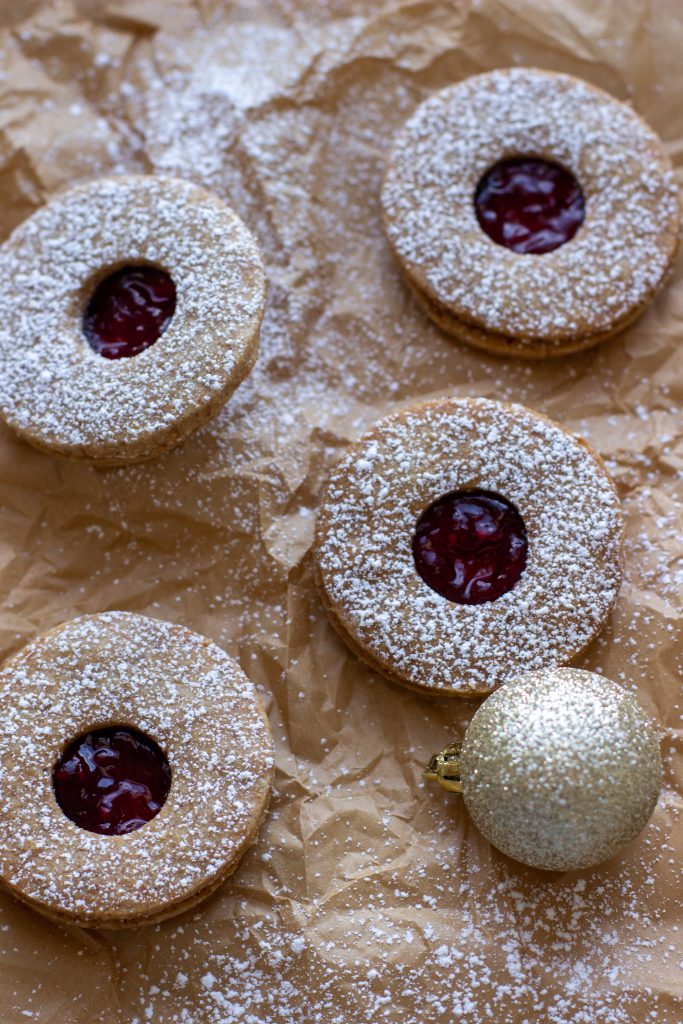 It might be a bit decadent, but I could see these cookies going really well with a chocolate hazelnut filling.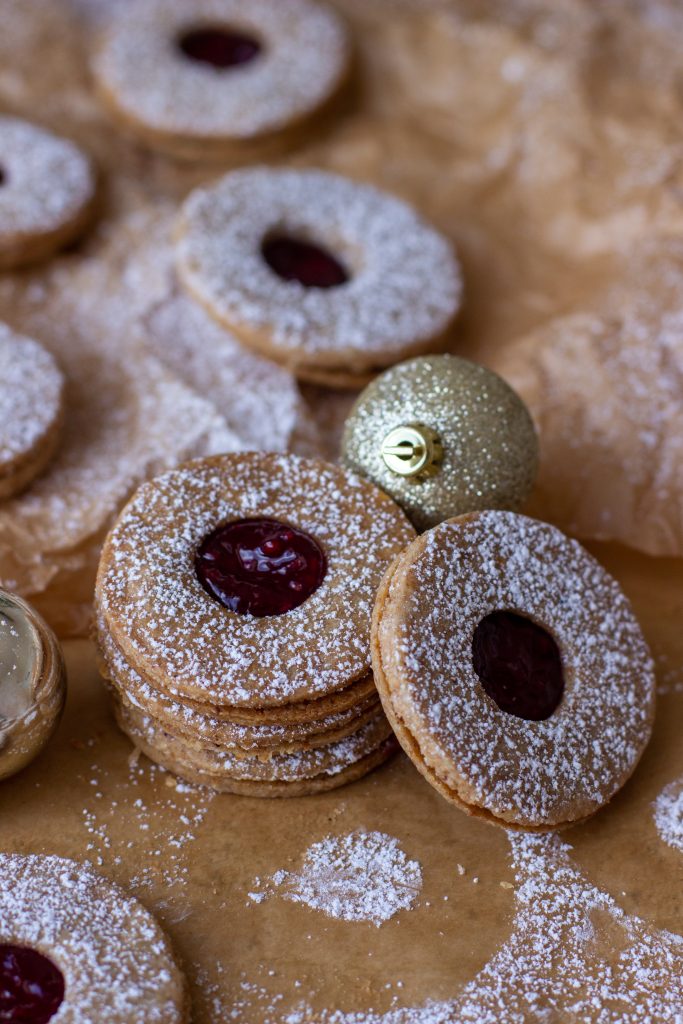 With the jam, they're surprisingly light and easy to enjoy with a cup of tea or coffee.