Gosh, Goldfish just take me right on back to my childhood home full of four crazy kids running around.
My mom used to get the BIG boxes of Goldfish to satiate us all, and I can distinctly remember shoving my freckly little kid arm deep into the carton to grab handfuls of them at a time.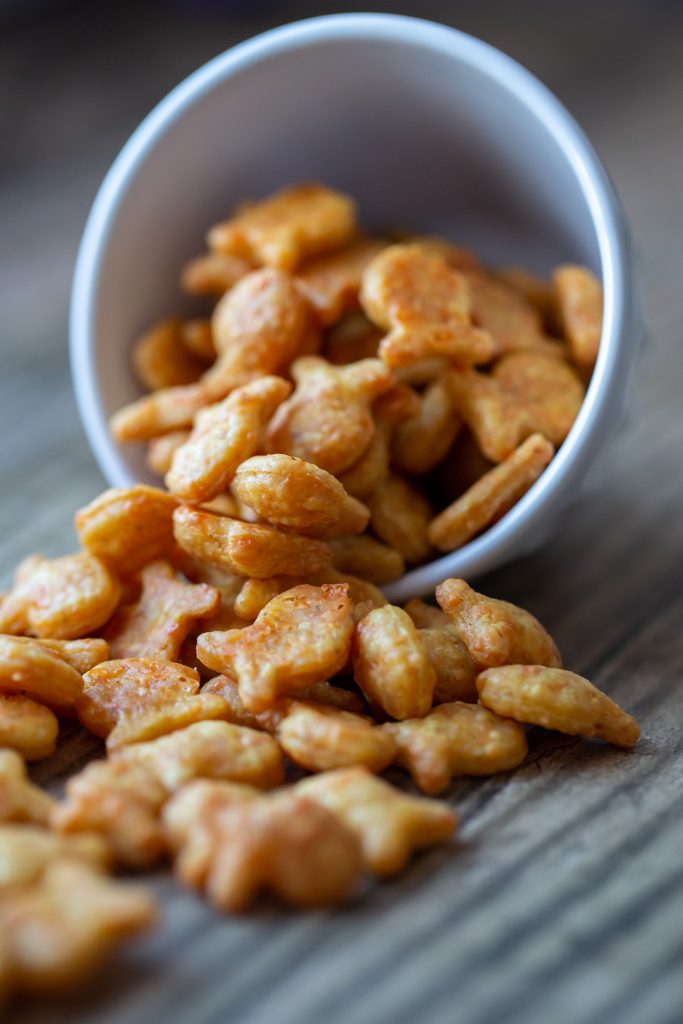 Goldfish have always been a favorite snack of mine, but I try not to buy that kind of thing often.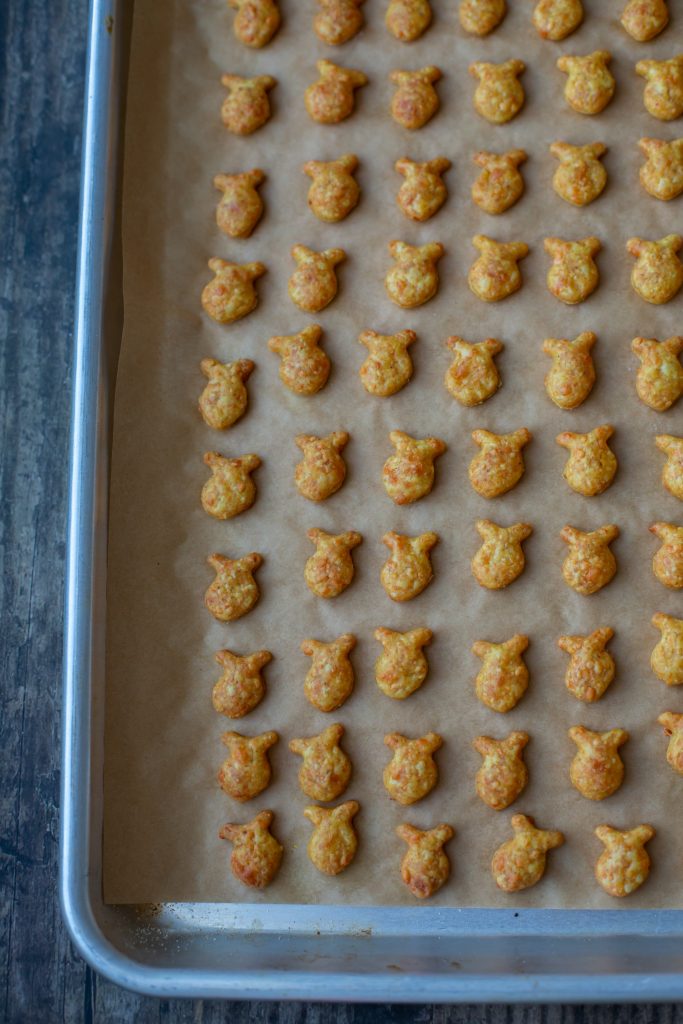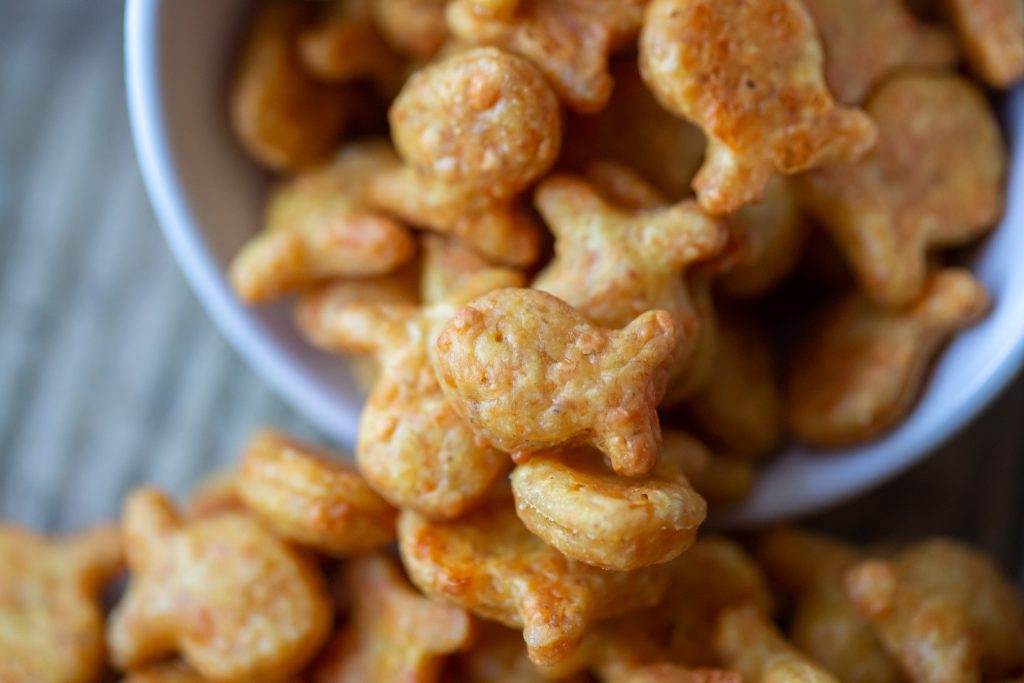 So, of course I had to challenge myself to make my own and throw in some sourdough to the mix because I'm me and I'll never change.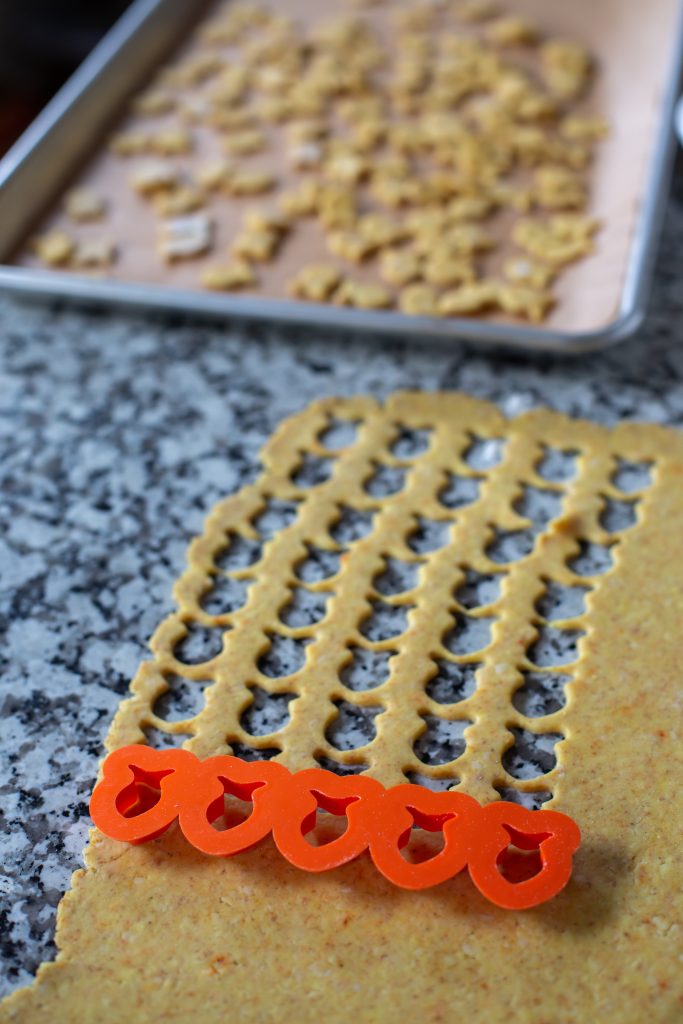 I used a Goldfish cutter that I found online, but these could easily be cut into squares or whatever shape your heart desires.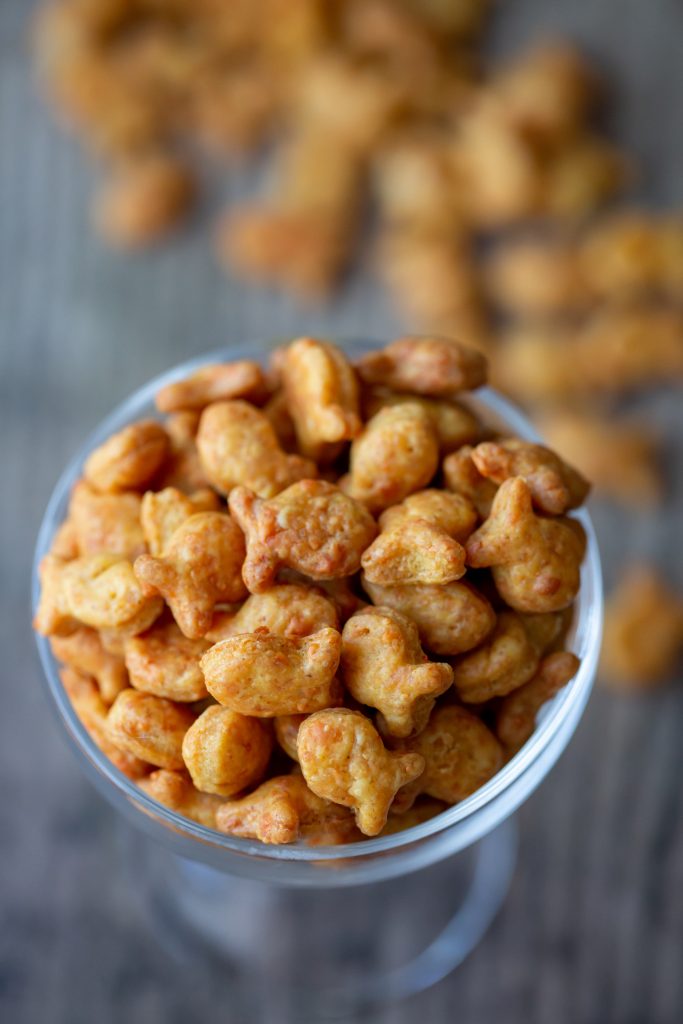 Sourdough Goldfish Crackers
From
Mostly Sourdough
at
https://mostlysourdough.com/2022/01/sourdough-goldfish-crackers/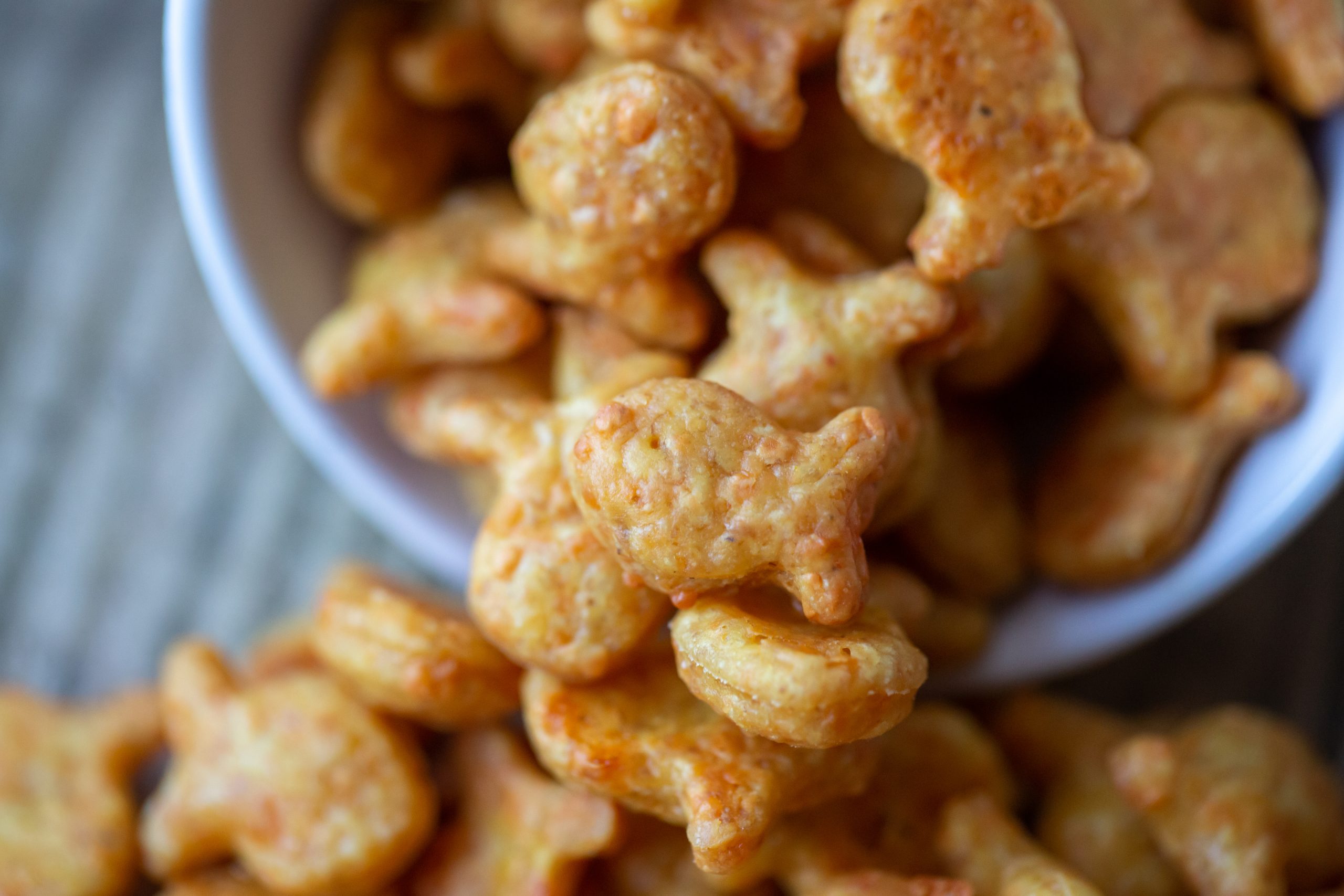 https://mostlysourdough.com/wp-content/uploads/2022/01/Goldfish-03-scaled.jpg
Homemade goldfish crackers with sourdough discard and sharp white cheddar cheese.
You'll Need...
120 grams all purpose flour (or whole wheat flour)
3 grams salt
2 grams turmeric powder (optional)
100 grams sourdough starter (can be active or discard)
55 grams unsalted butter, soft
225 grams sharp white cheddar cheese, shredded finely
Directions
Mix: In a mixing bowl, whisk together the dry ingredients. Add the starter, butter and cheese, and mix with your hands or a spatula until it comes together into a smooth dough. Depending on the consistency of your starter and the type of flour you use, you may need to drizzle in a little water if the dough feels too dry to come together. Flatten the dough into a disk, wrap in plastic and chill in the refrigerator for at least an hour. You can also let this dough sit in the fridge for up to two days to develop more flavor. This dough can also be made in a food processor!
Roll & bake: Preheat the oven to 350 degrees. Roll the dough out on a lightly floured surface to 1/8th inch thick. If the dough is too firm to roll out, let it sit on the counter for up to 20 minutes to soften. Cut out into desired shapes. The scraps can be gathered and rolled again. Transfer the crackers to a parchment lined baking sheet. Bake for 15-20 minutes until golden and firm. Allow to cool on a wire rack. Store in an airtight container.
Additional Notes
I used a Goldfish cutter I ordered online, but these could also easily be cut into squares/any shape just using a knife. Baking times may vary depending on the size of cracker you make.
These would be great with other flavorings like dried herbs, garlic & onion powder, etc.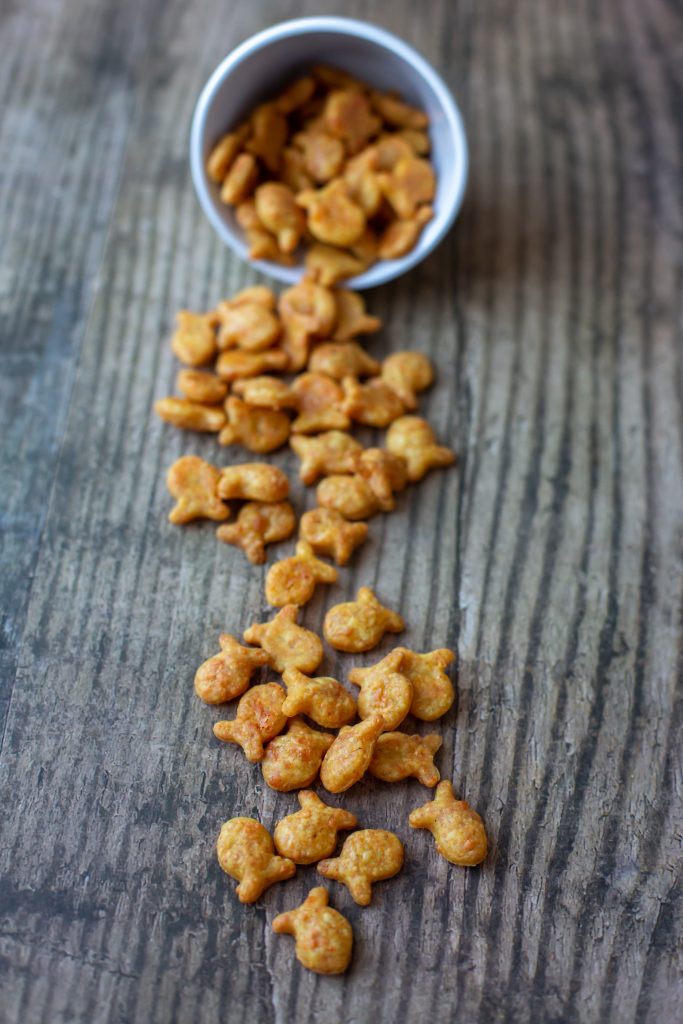 Yay for homemade salty snacks that remind us of what it was like to be a kid.