Hello friends! It's been a little while.
I'm here to share these adorable ghost pop tarts today. These are just too fun!
Pop tarts, or hand pies, are one of my favorite easy pie related bakes. They're so versatile in shape, size and fillings. The possibilities are endless.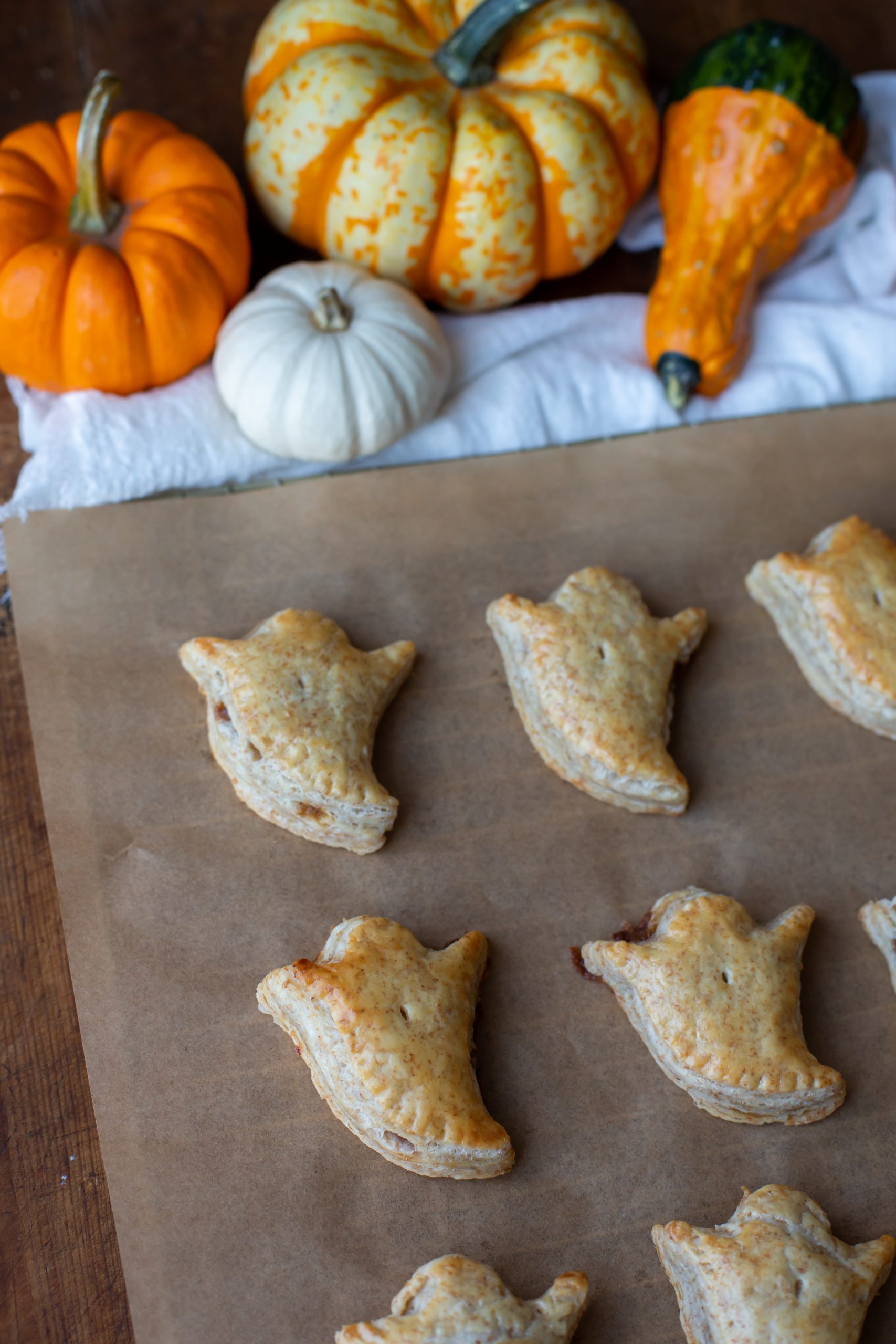 This year I'm jumping on the seasonal changes extra early, just because I love Fall so much. It's my favorite of all the seasons, and I just can't wait!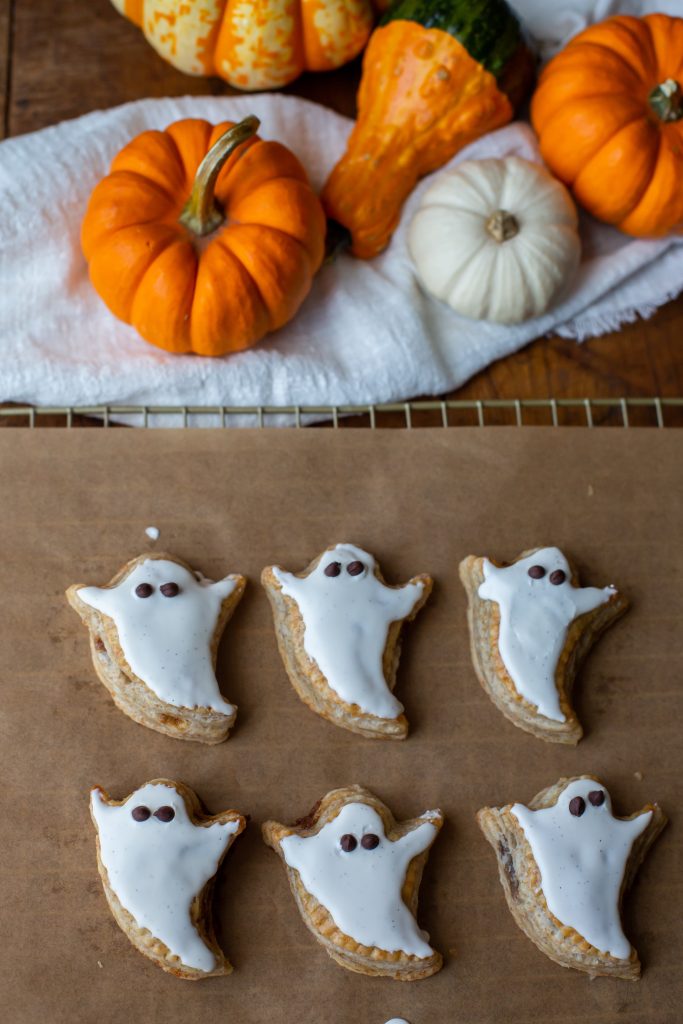 I always look forward to all the spiced bakes… all the pumpkin and squashes and cozy weather! It's just the best half of the year in my opinion. These ghost pop tarts feature a super flaky pie dough made with sourdough discard, and they're filled with cinnamon brown sugar. Another fave are these Pumpkin Pop Tarts I posted last year.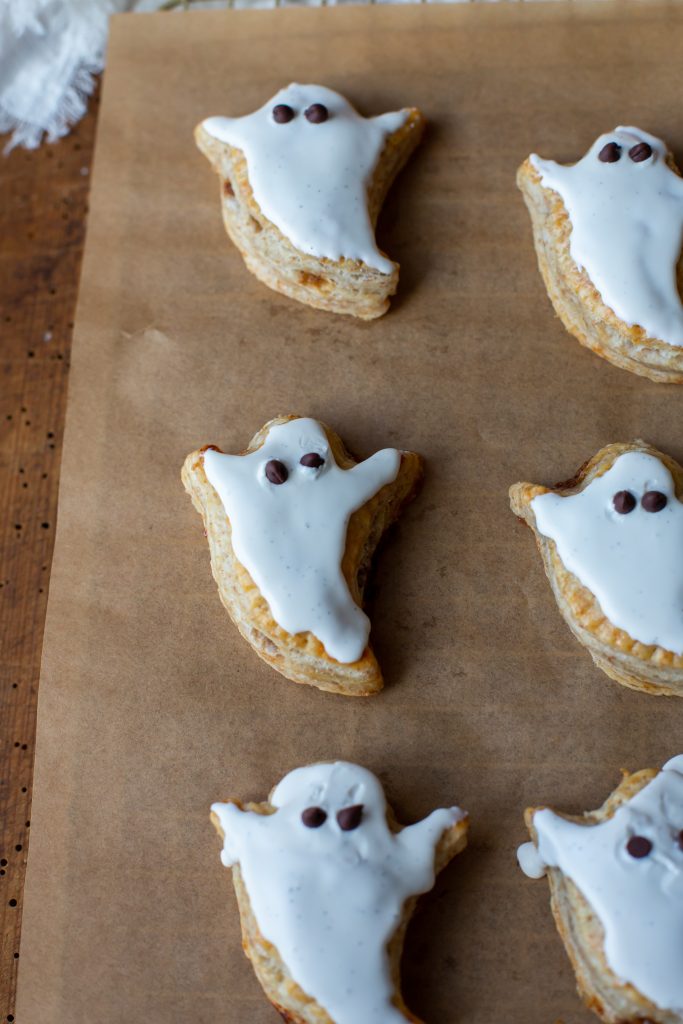 I used a ghost shaped cookie cutter to make these cutie pies, but you could always just cut them using a pastry wheel or knife.
Sourdough Ghost Pop Tarts
From
Mostly Sourdough
at
https://mostlysourdough.com/2022/09/sourdough-ghost-pop-tarts/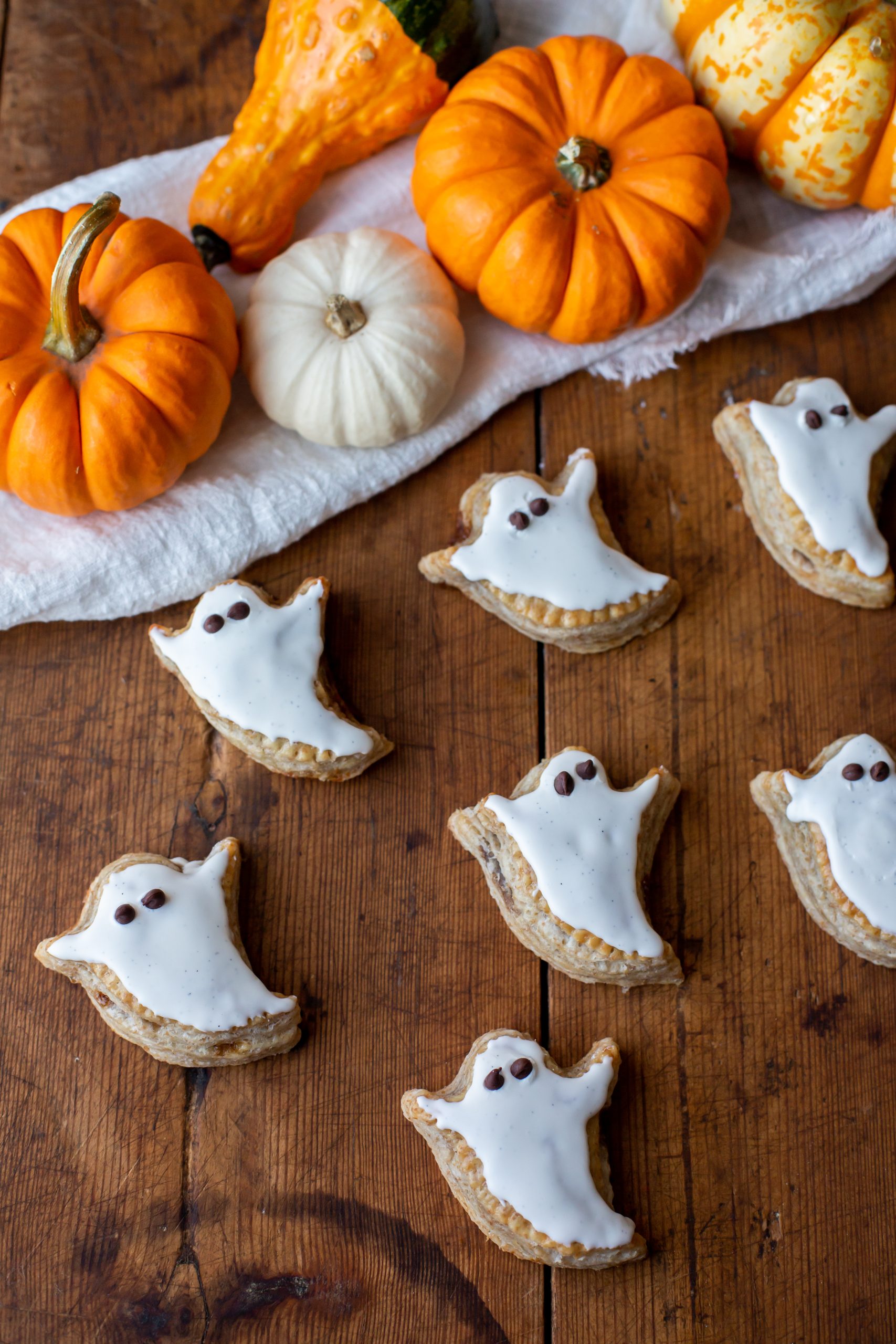 https://mostlysourdough.com/wp-content/uploads/2022/09/BH1A8794-scaled.jpg
Prep:
Cook:
Yield:

12 pop tarts

Total:
These homemade pop tarts are a cute and delicious treat, made with sourdough pie crust and brown sugar cinnamon filling.
You'll Need...
Sourdough Pie Crust:
1 cup (120 grams) all purpose flour
1 teaspoon granulated sugar
1/2 teaspoon salt
1/2 cup (113 grams) unsalted butter, cubed & cold
1 teaspoon apple cider vinegar
1/2 cup discard or fresh sourdough starter (113g), cold
Filling:
1/4 cup (50 grams) brown sugar
2 teaspoons ap flour
1 teaspoon cinnamon
One egg, beaten (for egg wash)
Glaze: (Optional)
1/2 cup (50 grams) powdered sugar
1 teaspoon vanilla bean paste or extract
1-2 tablespoons milk (to desired consistency)
Mini chocolate chips, for eyes
Directions
Pastry: In a mixing bowl, whisk together the dry ingredients. Cut the butter into the flour mixture with a pastry cutter until the butter is the size of peas. Add the vinegar and the sourdough starter and mix together gently with a spatula or your hands until it comes together into a shaggy dough. If it feels too dry, you can add a tablespoon of ice water until it comes together (but do not add too much, you don't want it to be overly wet). Pat into a rectangle, wrap in plastic and chill in the refrigerator for at least an hour, or up to several days. You can also laminate this dough to get it extra flaky.
Filling: In a small bowl, whisk together the filling ingredients until smooth.
Assembly: Have at the ready a small bowl of egg wash and a pastry brush. On a lightly floured surface, roll the dough out into a rectangle about 1/8 inch thick. Cut into desired size and shape. Add one to two tablespoons of the filling to one side of the dough leaving a small border, brush the edge with a little bit of egg wash to help it seal and place the lid on. Use your fingers to gently press the edges together, and use the fork to crimp them. Continue with the rest of the dough. Transfer the pop tarts to a baking tray lined with parchment and pop them in the freezer for 15 minutes while you preheat the oven. You can also transfer the frozen pop tarts to a baggy and keep them for up to 3 months; just bake them from frozen.
Bake: Preheat the oven to 375 degrees. Prick tops of the poptarts a few times with a sharp knife to allow the steam to escape while baking. Bake for 20-22 minutes until they have puffed up nicely and are golden brown. Allow to cool before glazing (if desired).
Glaze: Whisk together the glaze ingredients until smooth. Using a spoon or a piping bag, drizzle the icing on as desired. Add the mini chocolate chips as eyes if making ghosts. The icing will firm up as it sits.
Additional Notes
These can also be made with any regular pie crust if you don't have a sourdough starter.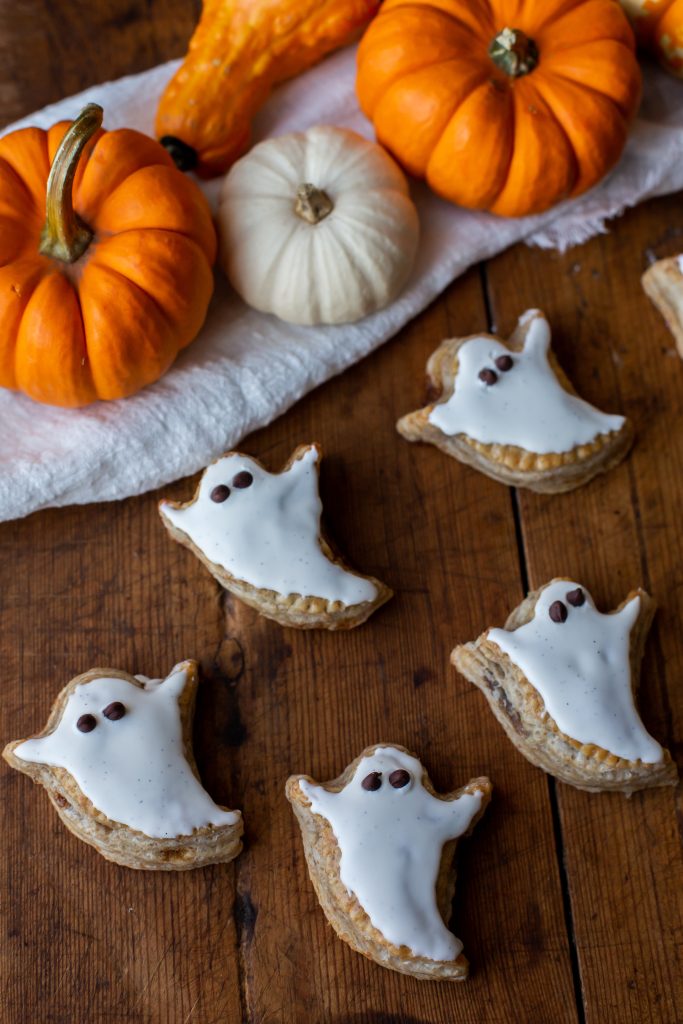 Just look how darn cute they are!