Hi friends! We're finally making it to my favorite part of the year!!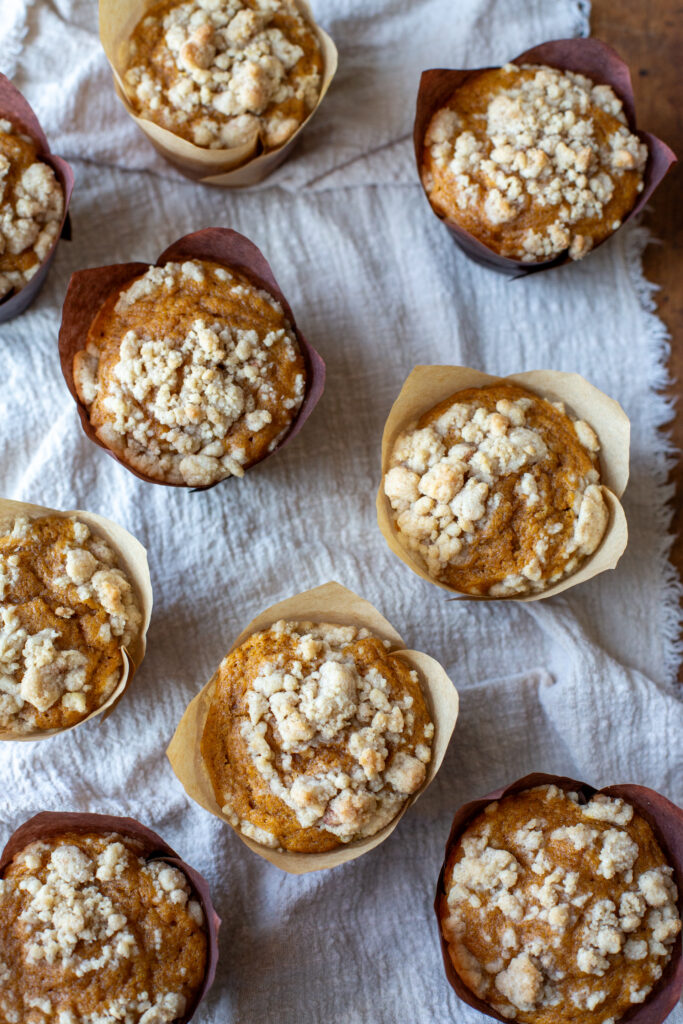 Some may say I'm jumping the gun on the pumpkin bakes, but I just can't help it. Come the near end of summer, I am READY for fall.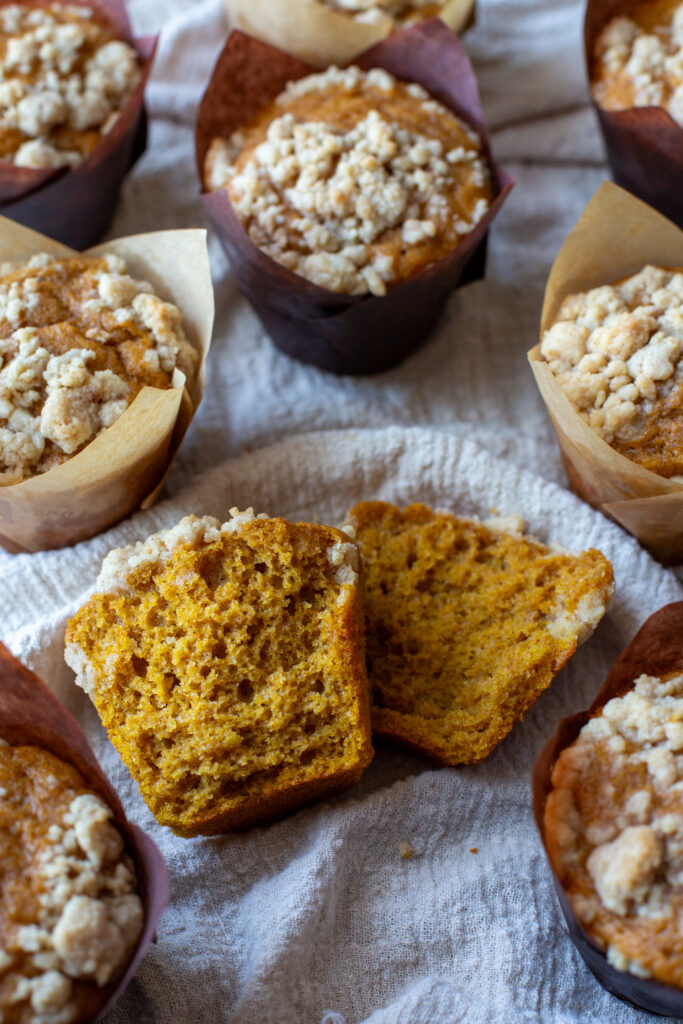 These pumpkin sourdough discard muffins are a take on my Sourdough Pumpkin Bread just in muffin form. They're perfectly spiced, moist and fluffy and they're topped with my absolute favorite crumble topping.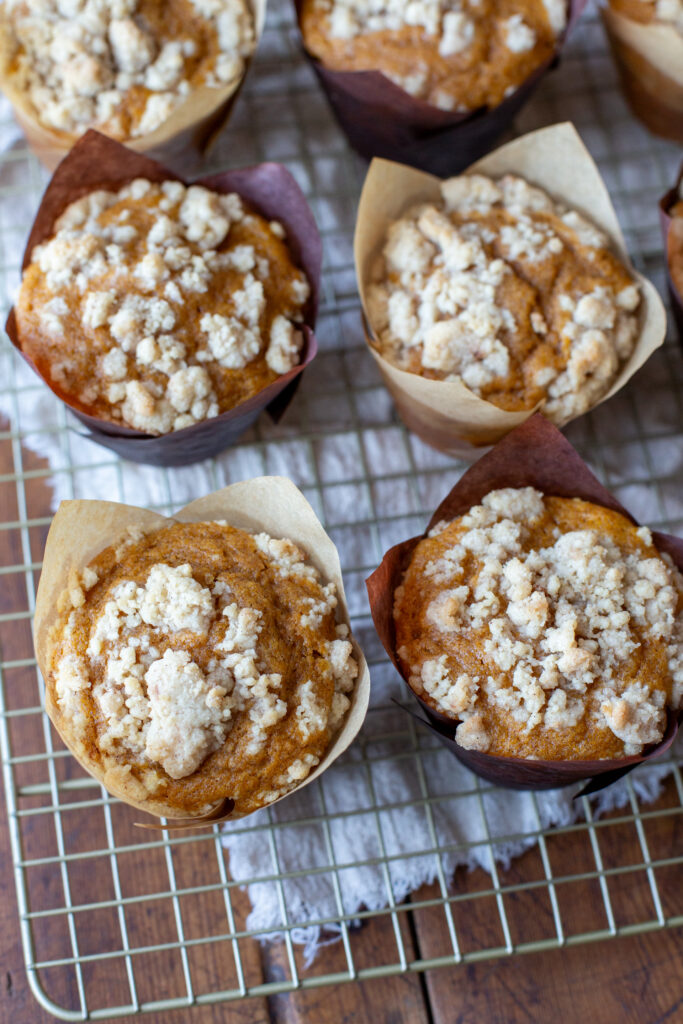 Sourdough Pumpkin Muffins
From
Mostly Sourdough
at
https://mostlysourdough.com/2023/08/sourdough-pumpkin-muffins/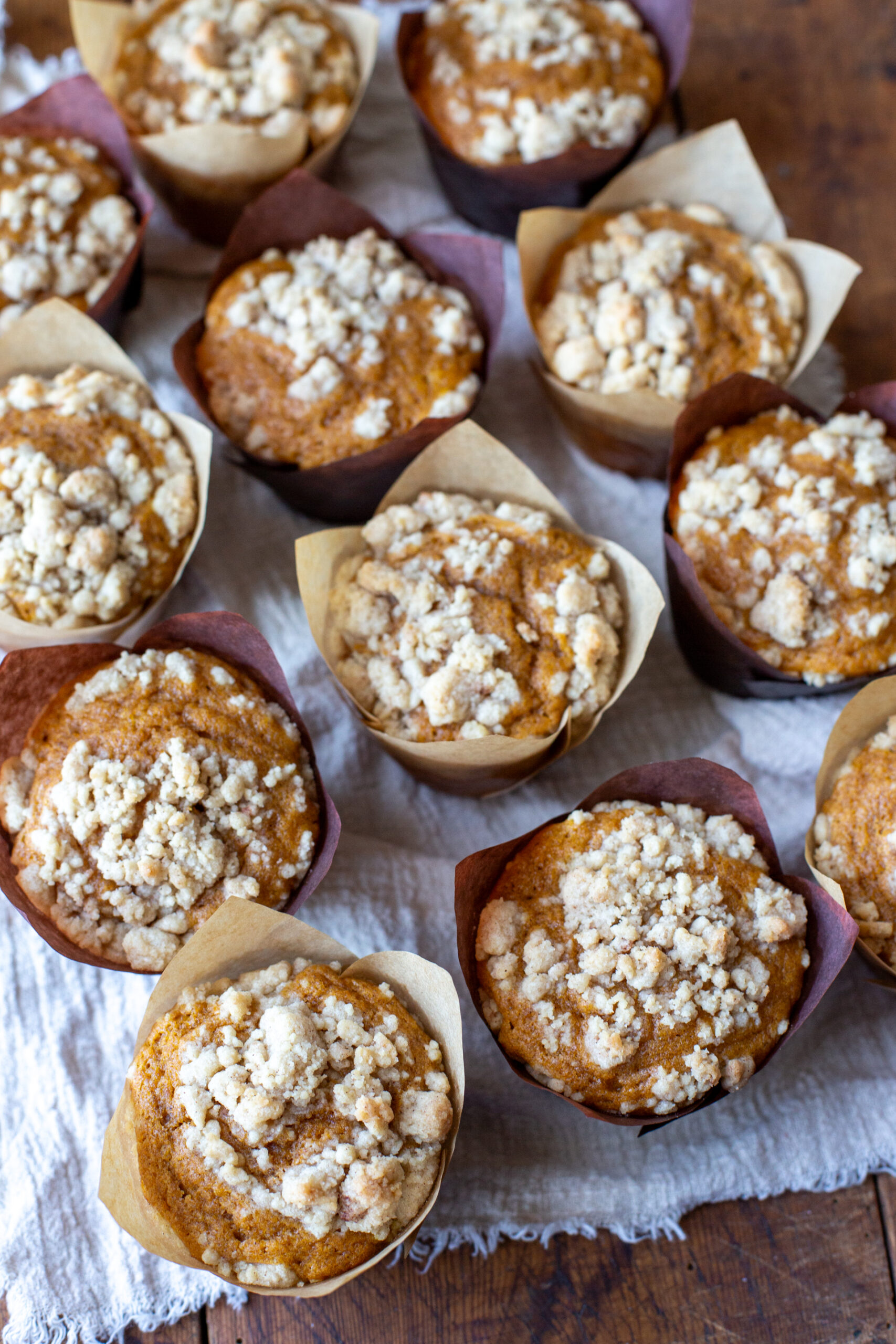 https://mostlysourdough.com/wp-content/uploads/2023/08/BH1A6372-scaled.jpg
Prep:
Cook:
Yield:

12

Total:
Pumpkin crumble muffins made with sourdough discard.
You'll Need...
215 grams all purpose flour
4 grams baking soda
3 grams baking powder
1 gram salt
8 grams pumpkin pie spice
3 eggs
200 grams sugar
160 grams neutral oil (or melted butter)
225 grams sourdough starter (can be discard or fresh)
4 grams vanilla
225 grams pumpkin puree
Crumble topping: (Optional)
76 grams unsalted butter, melted
44 grams granulated sugar
44 grams brown sugar
Dash of cinnamon
Pinch of salt
126 grams AP flour
10 grams pepitas (optional)
Directions
Line a muffin tin with baking papers, and preheat the oven to 350 degrees.
Crumble: In a small mixing bowl, combine the sugars, cinnamon and salt and whisk together. Pour in the melted butter and whisk until incorporated. Then add the flour and pepitas and mix with a rubber spatula until it combines into a coarse crumble. Feel free to use your hands to squeeze bits together to form bigger crumbs. Spread out on to a baking sheet and refrigerate until firm.
Muffins: Add the dry ingredients to a mixing bowl and whisk to combine. In a separate bowl, whisk the eggs together with the sugar until well mixed. Next, add the oil, sourdough starter, vanilla and pumpkin. Whisk together until smooth. Fold the dry ingredients in with a spatula until just combined. Do not over mix. Divide the batter between 12 muffin cups, and top with the crumble topping.
Bake: Bake for 18-25 minutes, or until a toothpick inserted comes out with a few crumbs. Cool before serving. Store in an airtight container for up to 3 days, or freeze for one month.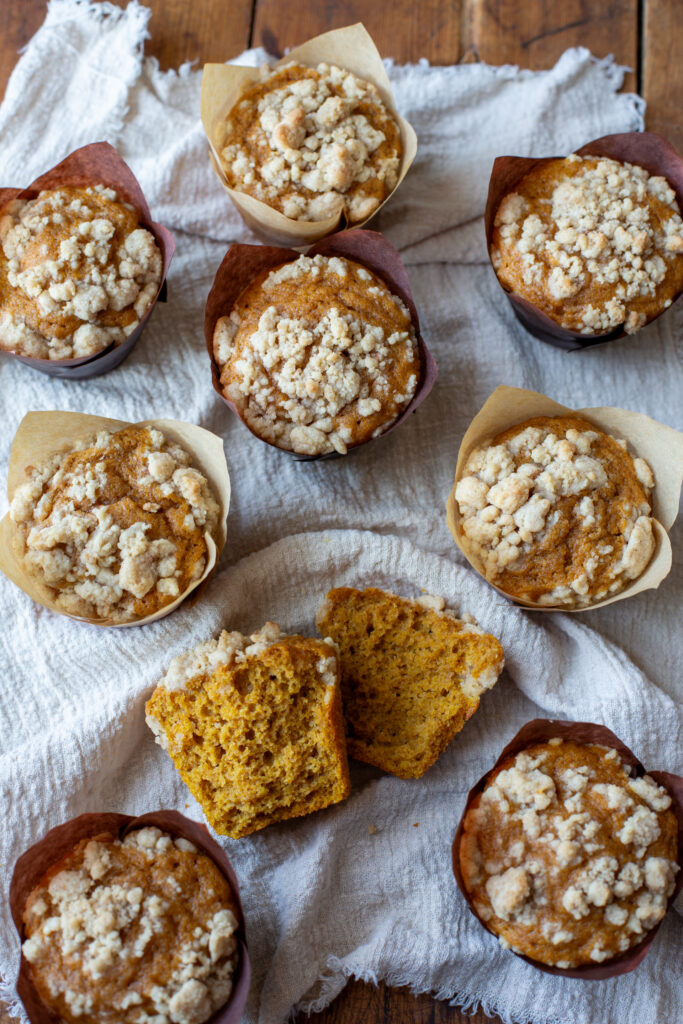 These are the perfect slooow introduction to the fall season. Just pumpkiny enough, with that crispy crumble in each bite. I honestly would eat these year round, but I'm a pumpkin fiend.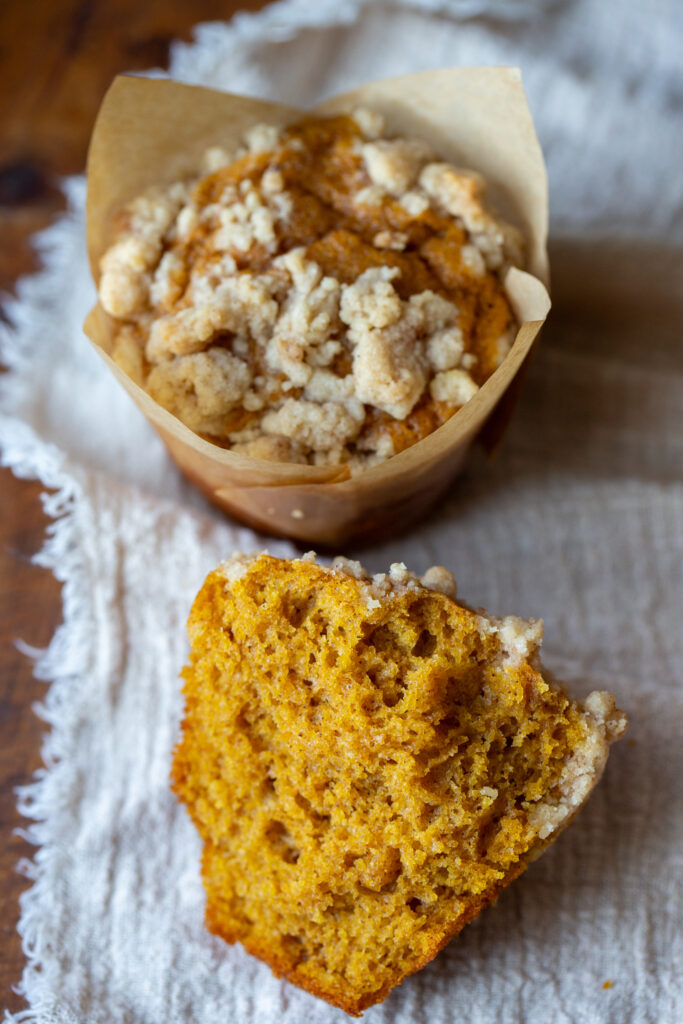 Just look at that gorgeous crumb! Happy almost autumn.